Your search results for "Analytics"
---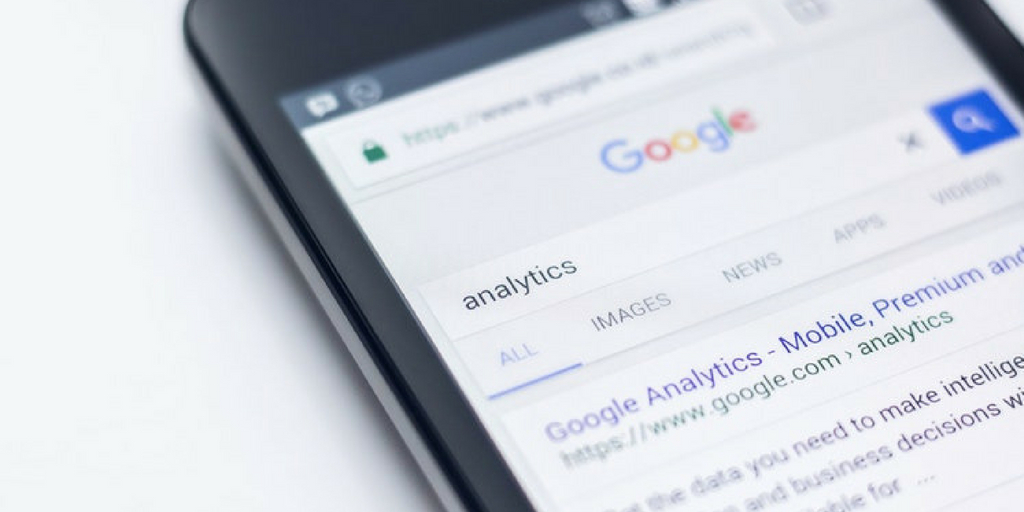 Measuring social media ROI can be a daunting task, but Google Analytics can help. Gauge the effectiveness of your social media strategy using these four data points in Google Analytics.
Many real estate businesses struggle with measuring social media ROI. Even for seasoned content marketers, the collection of data is one of the most daunting tasks. But it's important to get it right, for several reasons:  
To understand how your strategy is working. 
To determine where changes need to be made.

 

To allocate appropriate resources. 

 
Don't waste time trying to track down information on your various social accounts to measure social media ROI when you can find the most pertinent information with a single tool. The best part is: You're probably already using it. (And it's free!)  
You need data to measure social media ROI
Google Analytics is an incredible tool for businesses large and small looking to gain insight into the who, when, and where of their web traffic. And while it may seem intimidating to the novice, it's very easy to use once you know where to find what you're looking for.  
Here's how to start gauging the effectiveness of your social media strategy — and measure social media ROI for real estate. 
Step 1: Look at where your traffic is coming from.
How much of your traffic is coming from social media? Google Analytics will provide an overview of the overall traffic sources that deliver visitors to your website, including traffic from social media. This high-level view of your traffic includes: 
 

Search (people clicking through from Google or Bing)

 

Social (Twitter, Facebook, etc.)

 

Direct (people typing your site in their browser or bookmarks)

 

Referral (people clicking links from other sites to get to you)

 

Email

 

Paid search

 

Other

 
To access this report in Google Analytics, go to Acquisition > All Traffic > Channels. 
Go a step further and review the volume of traffic that comes from specific social media networks, by clicking on Acquisition > Social > Network Referrals. 
It's important to have a diverse mix of traffic sources, which should be reflected in the traffic sources report. If a large portion of your traffic comes exclusively from one source, especially if that source is not social media, it is time to reconsider your social media strategy. Similarly, if one network is driving most of your traffic, you should examine when and what you are posting in the non-performing channels. 
Step 2: Determine revenue derived from posts.
Make sure to include links back to your site when you post on social media so that Google Analytics can track and analyze them. You'll want to add a UTM code (aka UTM parameter), which is text added to the end of a URL (after the "?") to identify the success of a campaign. As an example, the UTM code is in boldface below: 
https://www.fronetics.com/microsoft-linkedin-product-synergies-floor-b2b-marketers/?utm_content=36244275&utm_medium=social&utm_source=facebook 
You can set unique UTMs for all of your social media, per channel, or even per update. By analyzing your different UTM parameters, you can determine which URLs are most effective in driving users to your content. 
Set UTM parameters through Google's URL Builder. Once your parameters are set, you can go to Acquisition > Campaigns > All Campaigns to see the revenue from any individual UTM tag, like a post or tweet. 
Step 3: Look at how your content is being digested.
Analytics allows you to see how long a visitor stayed on your site, (use the Duration goal to find out). Examine how content and properties resonate with the social media audience by using Set up the Pages/Screens per Session goal or learn how many times visitors from social media play website video with Create an Event goal for specific tracking. 
Step 4: What is social media bringing you in conversions?
Google Analytics has conversion funnel reports that show how much social media is contributing to conversions. To set up conversion funnels in Google Analytics: 
Use the Goals section and connect any type of conversion event. 
Access your funnel report through Conversions > Multi-Channel Funnels > Top Conversion Paths.

 
These four insights from Google Analytics can help you determine how effective your social media strategy is in terms of traffic, direct revenue, visitor behavior, and conversions. Use this information to continually measure social media ROI and refine your strategy to get the most out of your social media presence for your brand and properties. 
Related posts:
Your search results for "Analytics"
---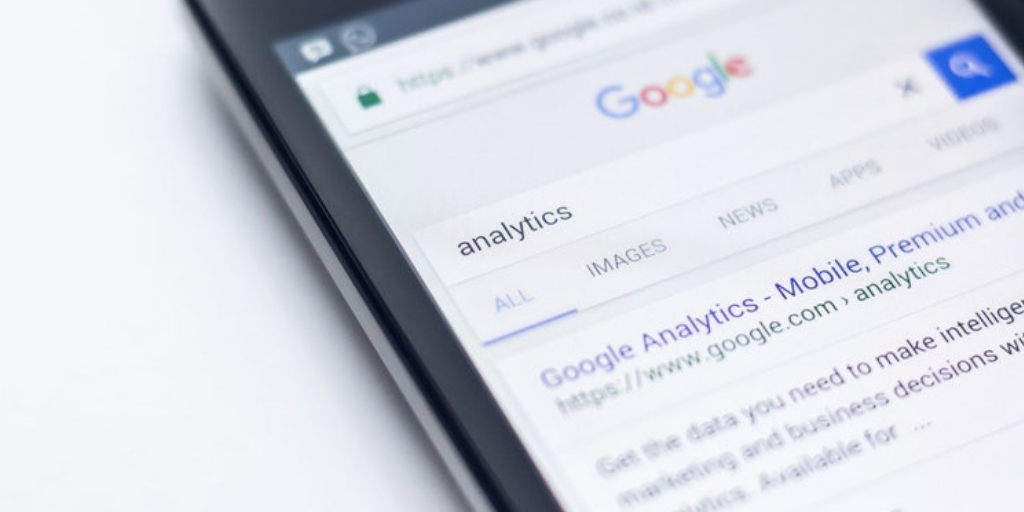 Google Analytics is an extremely effective tool for real estate marketers to gain insights and shape strategy. These four tips will help get you started.
---
Highlights:
Start by choosing what metrics to track.

 

Figure out what works and what doesn't.

 

Paint a picture of your audience using hard data.
---
When it comes to gaining insights into real estate leads, Google Analytics is one of the most powerful tools out there right now. This robust, comprehensive, analytical tool determines how web users are interacting with your digital assets, including social media. The data that Google Analytics for real estate provides gives you invaluable insights into how your audience is interacting with your content, as well as how your content is performing over time.
Because this tool is extremely comprehensive, the options can be overwhelming at first glance. Understanding how to properly deploy this resource, and the metrics it provides, is your best bet for delivering value to your target audience, and effectively nurturing leads.
Here are four steps to get your marketing efforts started using Google Analytics for real estate.
1. Decide which metrics to track and identify key metrics
When you first start using Google Analytics, it's easy to be overwhelmed by the sheer number of choices available to you for analyzing your real estate website visitors' activity. It can seem tempting to track every available metric, gaining huge amounts of data. But your time and resources are much better spent if you take a step back and identify the right marketing reports for your real estate business.
As a benchmark, Phase 3 Enterprises suggests that real estate marketers track these six reports:
Channel Report
Source and Medium Reports
Users Flow Report
Frequency and Regency Reports
Location Report
Age and Gender Reports
Once you've chosen which metrics your real estate business should be tracking, it's time to identify two or three metrics that will be your touchstones. These are the metrics that are critically important to the performance of your website and should monitored and analyzed regularly.
2. Start with the big things
Is there a page on your website that gets a large amount of traffic? That's where you should be concentrating. Use key metrics to determine why that content is specifically intriguing to your users, and what led visitors to click and spend time there. For example, if one piece of content on your site outperforms another, ask yourself questions like:
Does a higher click-through rate correlate with timing of emails sharing the content, social media posts, etc.?
What are the top traffic sources for high performing content?
How long are users spending on your content?
You get the picture. In short, if you identify the right questions to ask, Google Analytics for real estate will offer you the data to answer them—in turn giving you the tools to optimize your digital assets.
3. Find out where your website traffic is coming from
In a perfect world, users are visiting your site from multiple sources, instead of a single or just a few traffic streams. Gaining an understanding of where your traffic is coming from lets you devote resources to top-performing sources and adjust your efforts where they aren't gaining optimal results.
Select "Overview" under the "Acquisition" menu to determine how much of your traffic is organic, social, from referrals, etc. The Channel Report will give you further details on where your visitors are coming from, as well as information about how traffic from various sources engages with your site.
4. Build an audience profile
Ultimately, one of the most important things Google Analytics can capture for you is a picture of your audience. This includes where they're located, how they engage with your website, demographic data like age, and other buyer preferences. Some key audience characteristics to be on the lookout for:
How much of your audience is new visitors vs. returning visitors?
What devices is your audience using to access your digital assets?
Where are your visitors geographically located?
The more you use the data to understand your audience, the more you'll be able to optimize your digital assets to meet their needs and build and expand your audience base.
The bottom line
Google Analytics is your superpower when it comes to real estate marketing. No other tool gives you more comprehensive insights into your audience behavior, content performance, overall site performance, and more. Start using this tool today, and let data drive your real estate marketing efforts.
Related posts:
Your search results for "Analytics"
---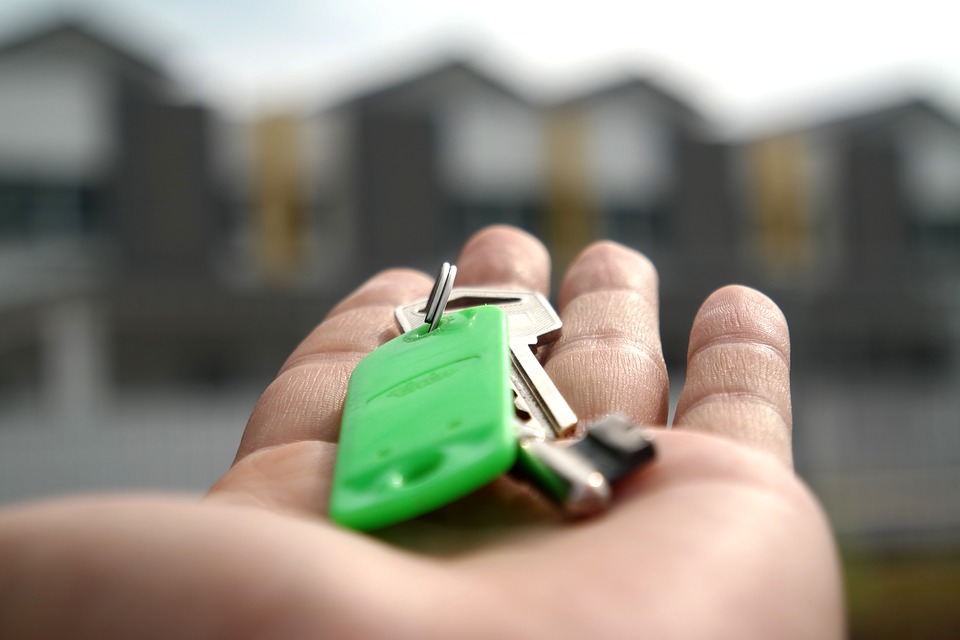 Measuring content marketing success for real estate can seem like a daunting task. Our top 3 blog posts on analytics and ROI 

will keep you on track. 
We talk a lot here at Fronetics Real Estate about the importance of a data-driven approach when it comes to measuring content marketing success for real estate. Without a documented strategy, your efforts are likely to be scattershot and aimless. To grow your business strategically, you need to track your efforts, analyze successes and failures, and determine ROI.  
This year, we've focused on analytics and ROI several times on our blog. Measuring content marketing success can often seem daunting, so we've aimed to share some tools that work for us. We've discussed why it's important to benchmark your content marketing efforts against competitive properties, published a guide for real estate marketers to measure that ever-elusive brand awareness, and offered up a monthly marketing reporting template to help you track the right metrics. 
Here are our top three most read analytics and ROI posts for 2018.
1. What Metrics Should You Track in Real Estate Marketing? (It's key to measuring content marketing success)
Traditional real estate marketing involved a lot of "post and pray." That is, marketers would place ads in local publications, on billboards, and with other traditional media outlets and hope that buyers and tenants would read them and take interest. 
Our monthly marketing reporting template for real estate will help you measure success, drive strategy, and demonstrate ROI. Read more. 
2. Why You Should Benchmark Real Estate Marketing Against Competitive Properties
When people are searching the internet for apartments or condos, what are they seeing? Part of an effective, data-driven marketing strategy is regularly taking the time to benchmark real estate marketing against competitive properties. 
We all know that competition drives results. Take Elaine Thompson and Michael Phelps. In August 2016, Thompson claimed the title of the world's fastest woman, and Michael Phelps became the most decorated Olympian of all time.  They achieved these incredible feats by continuously pushing themselves to do better — and they weren't just tracking and measuring their personal performance.  Read more. 
3. How to Measure Brand Awareness: A Guide for Real Estate Marketers
When it comes to selling property — particularly luxury properties — growing brand awareness is an important goal. Prospective buyers need to know that your property exists and that it can provide the kind of lifestyle that they're looking for. 
Measuring how well you're doing at getting the word out about your brand and property/properties is critical to optimizing your marketing strategy. But measuring brand awareness can be tricky. Read more. 
A final word
Thank you for making us your go-to source for real estate content marketing insights. Please join us in 2019 to learn the latest on measuring content marketing success and everything else you need to grow your real estate business.
Related posts:
Your search results for "Analytics"
---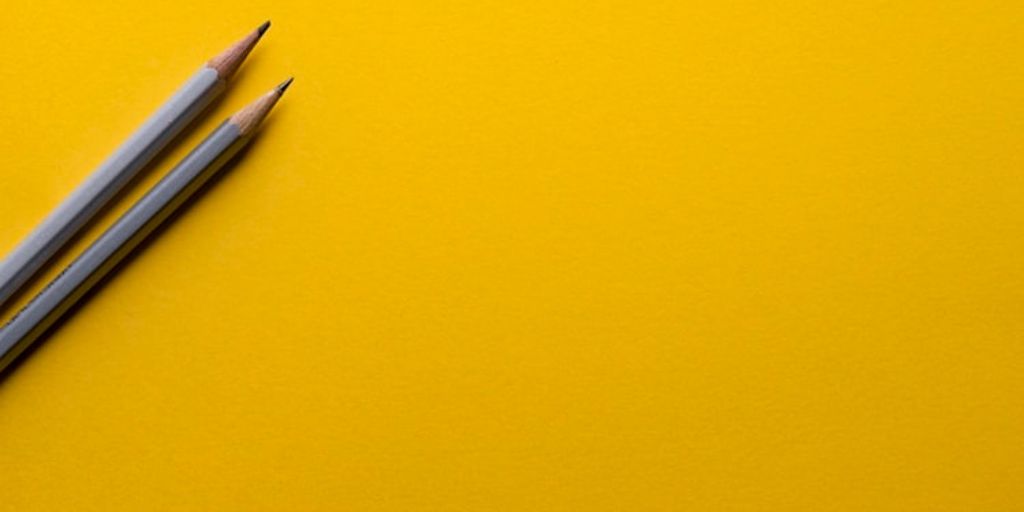 Having a documented 
digital 
marketing strategy increases 
brand awareness and provides a starting point for in-depth analytics.
---
Highlights:
A digital marketing strategy 

should be 

clearly documented

, enabling you to 

fine-tune and adjust

 

sections — or the entire document — 

in response to analytics. 

 

From social media channels to blogs, enhanced customer engagement enables real estate brands to open a two-way communication with potential buyers (and renters).
A clearly articulated digital marketing strategy is the foundation of generating qualified real estate leads.
---
Digital marketing for real estate has become mandatory in recent years. With over 3.2 billion users globally, the internet has opened up countless opportunities for brands to connect with new and growing audiences — and the real estate industry has benefited in a major way.  According to recent market surveys, 92% of potential buyers do vigorous research online before making a home purchase.  
With luxury development projects on the rise in the Boston area as well as other metros across the country, a digital marketing strategy can give developers a competitive edge.  Note: The strategy should be clearly documented, enabling you to fine-tune and adjust sections — or the entire document — in response to analytics.  
Benefits of a documented digital marketing 
strategy
Brand 
b
uilding
To succeed in the highly competitive and dynamic real estate industry, you need a strong and reputable online presence. Using tools like workflows, search engine optimization, and social media, real estate marketers can grow brand awareness. Digital marketing allows you to attract potential buyers from a global market. From social media channels to blogs, enhanced customer engagement enables real estate brands to open a two-way communication with potential buyers (and renters). 
Higher 
c
onversion 
r
ate
Digital marketing fosters a higher conversion rate of people who visit websites or social media platforms. Why? A well-designed digital marketing strategy nurtures leads and gives them reasons to return to your platforms where pointed calls-to-action and landing pages can capture their information. Establishing your online presence will help you showcase your luxury projects, allowing home buyers to explore purchasing options. Developers with updated and informed content increase their chances of engaging potential customers who are property hunting online.  
Increased 
e
xposure
It's no secret that digital marketing helps expand organic reach and increases exposure to new audiences. Geolocation marketing takes it a step further, letting marketers customize content for specific target audiences based on their physical location. Paid advertising on Facebook and Google, for instance, includes this feature. Put to practice, it means your ads target people in certain regions (geo-targeting is based on the visitor's IP address) or when they enter certain areas that can be as narrow as a neighborhood or a few streets (geo-fencing uses a device's GPS location). 
Lower 
a
cquisition 
c
osts
Digital marketing offers real estate marketers cost–effective options compared to traditional marketing methods. For example, in a matchup of cost per lead, digital marketing comes out on top.  
Performance 
a
nalysis
Digital marketing offers several analytics tools, such as Google Analytics, that help you track your marketing performance. Tracking your performance online will allow you to understand the nature of the market and the specific techniques that work for your audience. By monitoring keywords, search trends, and search volume, you can determine which keywords to use when optimizing your website.  
A clearly articulated digital marketing strategy is the foundation of generating qualified real estate leads. Write it down. Refer to it. Let analytics drive change. That's how you stand out from the competition. 
Related posts:
Your search results for "Analytics"
---
Determine when and where your target buyers are online to find the optimal time to post on social media.
Social media has changed the landscape for doing business, particularly when it comes to real estate. With the click of a button, companies are able to instantly communicate with untapped markets and potential buyers and tenants. Face-to-face interactions are often overshadowed by live streaming videos, tweets, chats, and likes. For real estate sales and rentals, the possibilities for social media marketing are virtually endless.
But it's not enough to curate content for your social media platforms. Today's social media users expect fresh, innovative ideas around the clock. And when this content is being shared is just as valuable as what is being shared.
There's a lot of research out there that highlights the optimal time to post on various social media platforms. For example, marketing analytics software provider TrackMaven has published its Best Times to Post on Social Media Cheat Sheet, which breaks down posting by industry, brand, and product. It also offers general dates and times that can boost success.
But the truth is, there is no one-size-fits-all social media posting solution.
You need to take it one step further. You need to know the best time for your unique property to post content. You want more than just a general idea of when to post. You want specific information about your target buyers and tenants — when they're actively scrolling, reading, watching, and liking your content.
As you get a sense for when your target audience is most likely to interact with your content, be sure to keep in mind the ideal frequency for real estate companies to post to each social media platform.
Determining the best time to post on social media
There's a broad range of tools available that will analyze the personal data of your social media followers and help you compute the best time to post on social media. Here are four that we think offer the most useful information and are easy to use.
1) Hootsuite
Hootsuite is a social media management tool that can do everything from scheduling social media posts to measuring your social media ROI. The AutoSchedule feature lets Hootsuite determine the best time to publish a post or tweet based on when similar content performed well in the past. It also considers the platform and can publish the same message at different times based on audience engagement on each particular network.
2) Tweriod
Tweriod, a free Twitter tool that helps you know the best time to tweet, is changing the way companies approach their marketing tweets. It will evaluate up to 1,000 of your followers and their tweeting patterns, including schedule, interests, and retweets. You then receive an analysis of when your tweets will receive the most exposure.
3) Google Analytics
Google Analytics is a robust analytical tool for determining how web users are interacting with your digital assets, including social media. Three custom reports (Best Days to Post on Social Media, Best Time to Post on Social Network by Hour, and the Social Media Traffic by Date and Hour) offer real-time, in-depth insight. Best of all, Google Analytics is free!
4) SproutSocial
SproutSocial offers a customized dashboard with a quick overview of how your social media channels are performing. You also can gain deeper insight into your customers — like gender and age demographics, crucial information for real estate marketing. And you can assess your customer reach and what will work in your favor.
Creating a strong social media presence is essential for any property. But having a presence is just a starting point in understanding how to fully optimize these ever-changing platforms to work for you.
Using online tools to analyze when and where your content should be posted will enhance the value of your social media efforts. In short, you have the best chance of generating leads and closing deals by pushing your content through the right avenues at the right time.
Related posts: