Archive for the "Social Media" Category
---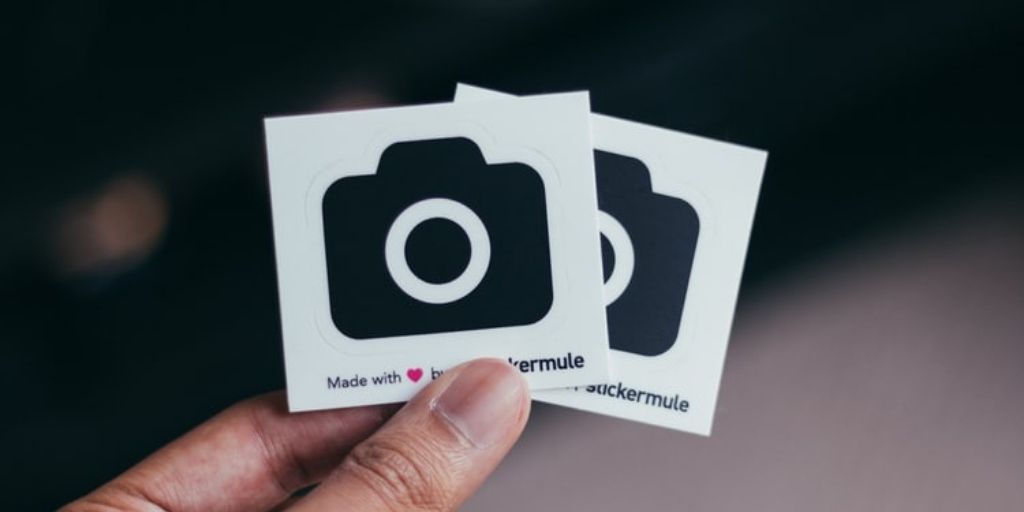 Instagram lead generation involves more than posting stunning photos of your listings. Here's how you make your properties stand out.
With 500 million daily users and an average of 95 million posts, there's no wonder many industries — including real estate — leverage Instagram for lead generation and business growth. According to Sprout Social Consumer Engagement Index, the real estate industry generates the second highest inbound engagement on Instagram.
But Instagram lead generation involves more than posting photos of your recent luxury properties. To connect with buyers, you need to show both organic and promotional content that matches the property that they aspire to own.
Here are three tips to effectively use Instagram as a lead generation tool.
Instagram lead generation: Attracting your dream audience
Set defined goals
Start off by setting defined goals as to why you are posting and advertising on Instagram. Whether engaging with people who want to purchase their first homes, seeking renters who are willing to sign a year-long lease, or just raising awareness about new projects in a highly competitive real estate market, ask yourself what you want your Instagram presence to accomplish? Once you have established your objectives, you can tailor your posts and sponsored content accordingly.
Post engaging content
Instagram lead generation means taking full advantage of the features at your disposal to reach and engage your audience, such as Stories, photos, videos, captions, and hashtags. You content should capture the essence of both your brand and property. It should be short, engaging, and direct. Include vital information such as price, location, square footage, number of bedrooms, and anything else of interest to your audience.
Use carousel ads for each property
Lastly, let your photos tell a story: happy customers, eye-catching details, neighborhood events — they all contribute to the vibe of your property. Try a carousel ad, for instance. Carousal ads display several images in a catalogue-like format. In addition, this format gives you multiple opportunities to pull in new leads through beautiful imagery. Get creative with different angles to engage users with the carousel format.
Instagram has become the most popular social media platform for a range of industries. Part of the reason is the effectiveness of Instagram lead generation.
Related posts:
Archive for the "Social Media" Category
---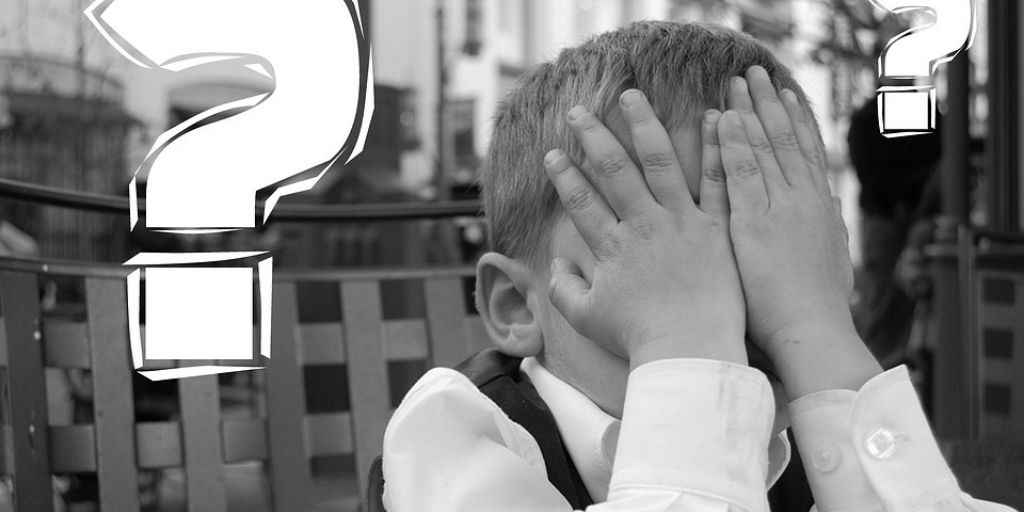 Social media is a valuable tool for real estate brands, but only if they use it to their best advantage and avoid these three common mistakes.
---
Highlights: 
Social media is one of the most effective ways to increase brand awareness and generate leads.

 

All social media channels have a differentiating quality that makes them appealing to specific audiences. Don't try to tackle every platform, focus on where your target audience is spending 

time.

 

Real estate

 brands

 that 

succeed

 on social media are finding innovative and creative ways to engage and connect with their users.

 
---
91% of real estate professionals use social media. And we all understand why. By 2019, it is estimated that there will be around 2.77 billion social media users around the globe. That's a lot of potential customers. 
So it's easy to understand why real estate brands are using social channels to boost their marketing efforts. Social media is an easy and effective way to increase your properties visibility and reach new audiences, but only if you use it correctly. 
Top three social media mistakes
 real estate brands
 make
Made with Canva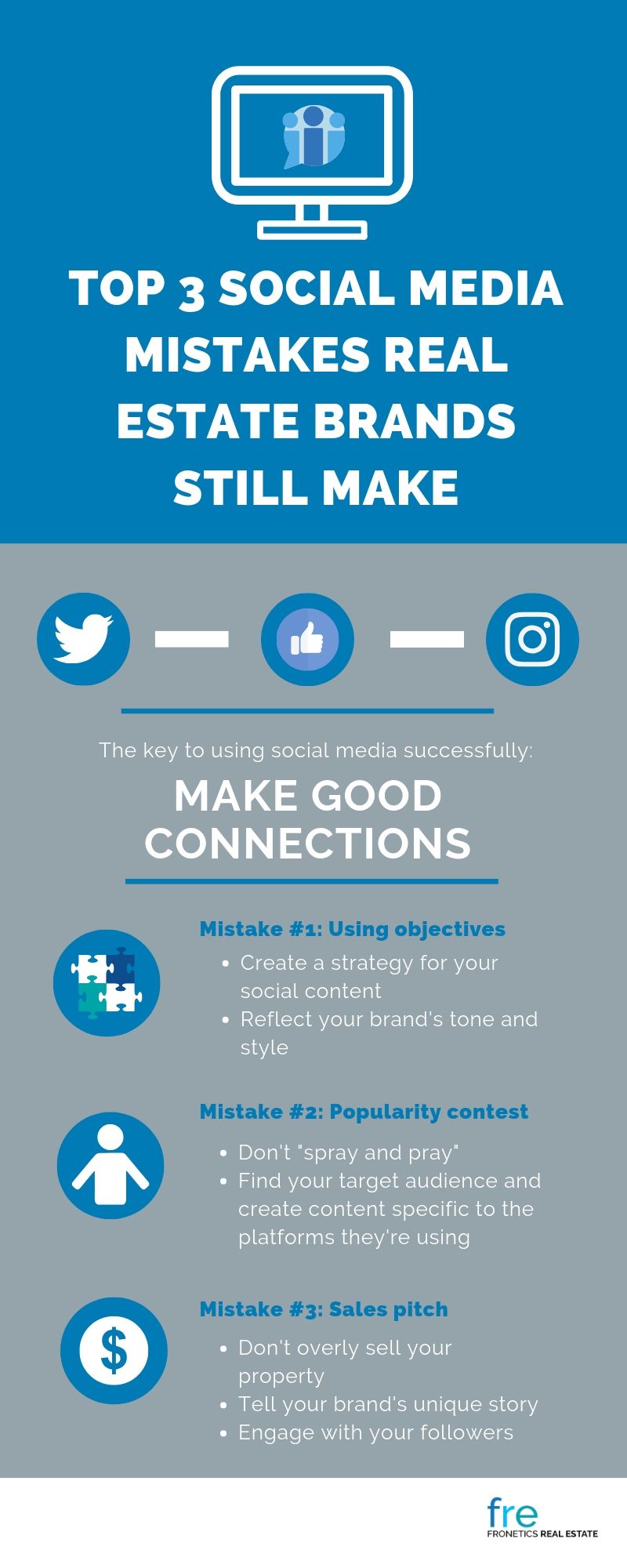 Mistake #1: Using objectives 
Marketers need to use strategy to effectively utilize social channels. With the constant updates and changes to social platforms, real estate brands need to plan out content, frequency of posts, and pillar topics. Instead of posting with objectives in mind — like increasing leads — try to create posts that reflect your brand, follow your style guidelines, and reflect your brand's tone.  
A clear strategy can also help improve ROI. Almost two-thirds of marketers still struggle to prove their marketing efforts on social platforms are working. With a defined social media strategy, you can create specific goals, track and measure your efforts, and make changes when needed. 
Mistake #2: 
Popularity contest
It's easy to think that posting on all the most popular social channels is the best idea. Think again. Social media platforms have specific qualities that make them popular among audiences. Real estate marketers need to identify their target audience and find out what social channels they are using. 
The next step is to create content that aligns with those platforms. As marketers, we know how easy it is to post the same content across all platforms. The success behind social media is authenticity and engagement, so it's important your posts reflect this. Create content, like video, that caters to social channels to help build brand awareness and loyalty. 
Mistake #3: 
Sales pitch
Being overly "salesy" will make prospects run – maybe right into your competition. The best way to win buyers on social media is through engagement. Content that helps prospective buyers envision themselves in your property is what will increase your organic reach. Create innovative and informative content that stands out on social channels by telling your brand's story. This unique perspective will help create an emotional connection will have a long-lasting impact on viewers and drive brand loyalty.  
Related posts: 
Archive for the "Social Media" Category
---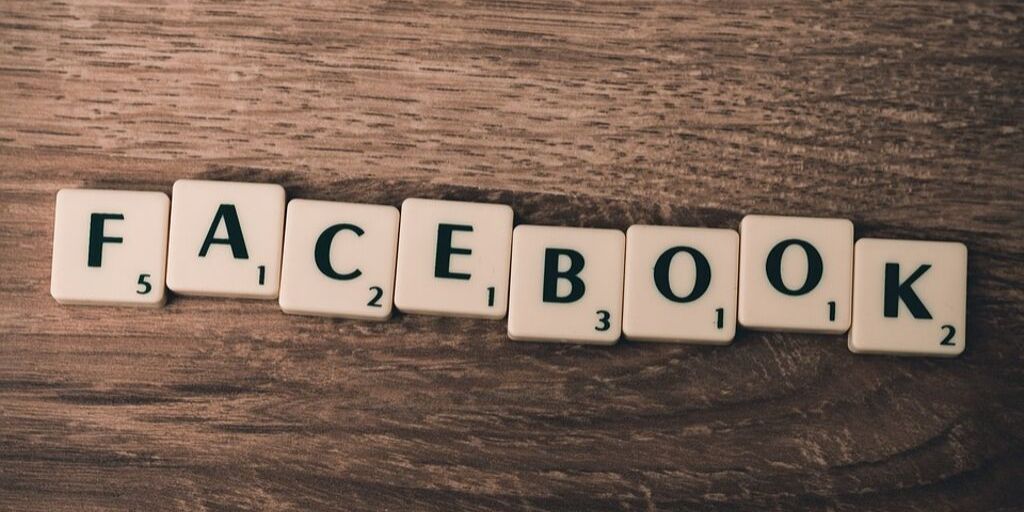 As of September 1, a new Facebook ad policy surrounding housing ads is in effect. Will these changes mean an end to real estate marketing on the social platform? Here's what you need to know.
Facebook is no stranger to the limelight these days. From Cambridge Analytica and other confidence-shaking scandals to major changes to business pages, the only constant is … change. But this month's new ad policies for special categories — including housing, employment, and credit — is set to have a major impact on real estate marketers.
Facebook settlement
To understand the changes and how they'll impact marketers, we need to start from the beginning. On March 19, 2019, the National Fair Housing Alliance (NFHA), Communications Workers of America (CWA), and several regional fair housing organizations settled civil rights claims against Facebook. The NFHA and other organizations claimed that policies "unlawfully enabled advertisers to target housing, employment, and credit ads to Facebook users based on race, color, gender, age, national origin, family status, and disability."
Changes from the settlement
The following rules are in place for housing (and employment and credit) ads as of September:
Facebook will establish a separate advertising portal for creating housing, employment, and credit ads on Facebook, Instagram, and Messenger that will have limited targeting options to prevent discrimination.
Facebook now has a separate page where users can search and view all housing ads, regardless of whether users have received the housing ads in their News Feeds.
All advertisers will be required to certify that they are complying with Facebook's policies prohibiting discrimination.
Facebook will no longer allow ZIP code targeting. All ads must have a minimum 15-mile radius of a specific location.
Facebook's Lookalike Audience tool will no longer consider gender, age, religion, location or Facebook groups.
What the new Facebook ad policy means for real estate marketers
Time to put on our thinking caps! While we believe real estate marketers weren't intentionally discriminating against anyone, microtargeting has become a major asset in Facebook's paid digital advertising. Microtargeting allowed real estate marketers to segment potential customers, helping decide who marketers should target and create personalized ads for those leads.  Without the ability to microtarget audiences, real estate markets will have to shift their ad strategy.
A flicker of hope
There could actually be some benefits from these new policy changes for real estate marketers. Facebook is creating a new tool that allows users to search all housing ads for rentals or sales (or finance of housing or for real estate-related transactions, such as appraisals and insurance). This tool could help boost brand awareness by making ads more widely available to audiences and increase organic reach for brands.
The jury is still out
Though Facebook is still a powerhouse for digital marketers (don't forget the platform has over 2 billion active monthly users), time will tell how these Facebook ad policy changes will impact real estate marketing. In an age when customers are demanding more personalized, custom content, off-target ads seem like a step in the wrong direction. Tick, tock.
Related posts:
Archive for the "Social Media" Category
---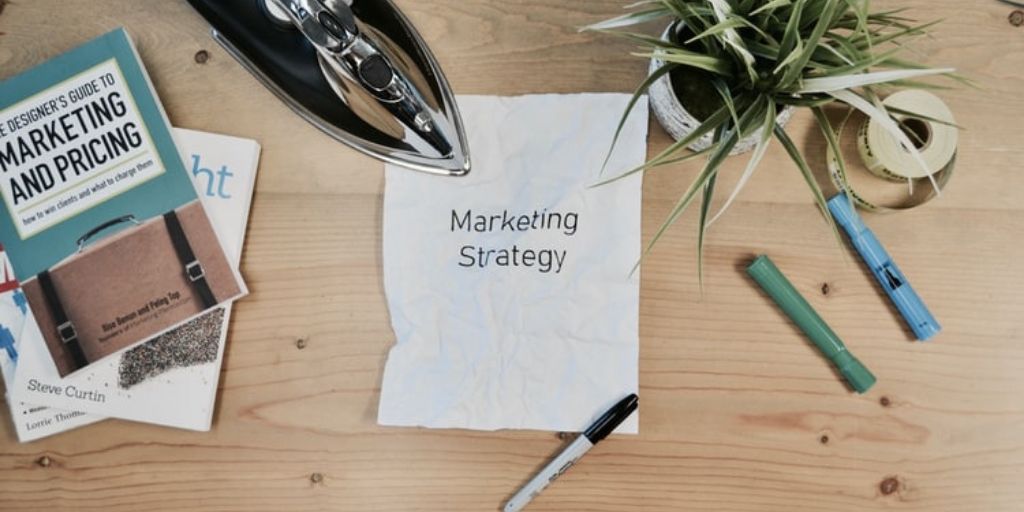 Here are 5 real estate marketing tactics to increase website traffic, user engagement and leads.
As a real estate marketer, you're always looking for ways to find more clients and grow your business. You already understand the need for a marketing strategy. But sometimes it's challenging to identify the most effective marketing tactics to reach your audience.  
The following are 5 real estate marketing tactics that are especially useful for engaging with prospects for luxury development projects. 
1. Use AR and VR 
Images are central to all types of digital marketing but they're absolutely crucial when it comes to real estate. If you want to showcase the best of your luxury properties, it's essential to display compelling, high-quality photos. You can make your imagery stand out even more by using the latest technology such as AR and VR.  
 It's now possible to give prospects a virtual tour of your properties using virtual reality (VR) or augmented reality (AR). VentureBeat asks if such technology will mean the end of open houses. There's still a lot to be said for giving people live tours of properties, of course. But VR and AR can give non-local prospects (or busy nearby ones) a great introduction to your luxury properties. Unless you're experienced with photography, hiring a skilled real estate photographer can be a worthwhile investment.  
2. Add Distinctive Features to Your Properties
Customers in the luxury real estate market like to see unique amenities that set a property apart from others. Quality photos are, for obvious reasons, the foundation of real estate marketing. As already noted, you can increase engagement by using creative and high-tech methods such as VR and AR. It also helps to have interesting and unique items to display in your photos (as well as videos).  
 Images of eye-catching details, decor, and amenities make your property memorable. Wellness amenities, for example, are quite popular in any type of luxury development. This includes yoga studios, meditation areas, tranquility-inducing artwork, and comfortable seating areas, off of which can be featured in your marketing. You can add many such elements without going to great trouble or expense. Repurpose existing spaces for a quick shot at little cost.  
3. Use Postcards for Website Traffic
Real estate professionals generally focus on digital marketing today — and for good reason. Digital ads, your website, social media, and email are the most direct and economical ways to reach your audience. This doesn't mean you should completely ignore traditional, offline methods. Direct mail, especially postcards, can be an effective tool to supplement your digital efforts. Postcards are highly visible and relatively cheap to send. You can use them to send prospects to your website. 
4. Create Stories on Instagram or Facebook
The Stories feature on Instagram and Facebook lets you create targeted content for your luxury development prospects. This is spontaneous, short-lived content that your followers can see for 24 hours. You can use Stories to provide quick tours of properties, to discuss real estate trends, or to give advice to potential buyers or sellers. You can also create engaging polls and contests on Instagram and Facebook, and use Stories to promote them. If you want to amplify your reach, leverage paid advertising.  
5. Tap Into the Power of Video Marketing
Videos are one of the best ways to reach your real estate prospects. People are consuming more and more videos, on YouTube, other video sharing sites such as Vimeo websites, and on social media. You can use videos to give tours of your properties or to discuss the real estate industry in general. There are several key benefits to video marketing for real estate. You can showcase properties, establish your credibility as an expert, and drive traffic to your website. Once you create a video, you can use it in multiple ways: upload it to YouTube, post it on your website, share it on social media, etc. 
 These are some of the best tactics to grow your luxury real estate business. And they all work even better in unison. A variety of methods build traffic and send prospects to the most appropriate place. Digital marketing is always evolving so it's important to stay current with the very latest trends and tactics.  
Related posts:
Archive for the "Social Media" Category
---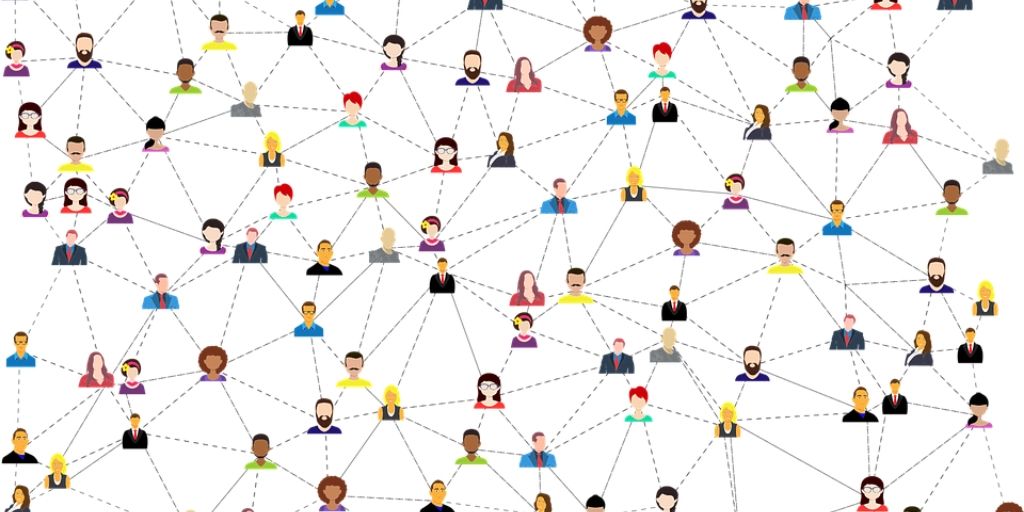 How do you gain 
maximum exposure 
for
 your luxury 
brand
? 
Here are 8
 tips to boost your real estate social media strategy.
Did you know that 91% of marketers are looking for the best ways to engage their audience on social media? Real estate is a very competitive yet lucrative field, a fact that demands a real estate social media strategy. But only those who know how to utilize the best tools and strategies get results.  
When it comes to shifting properties, the game is on another level. Local developers are moving towards visually appealing homes complete with a wide range of wellness amenities — and they let it all shine as part of their real estate social media strategy. 
To move towards a positive step in luxury development, successful real estate marketers are using social media as the go-to strategy to get high quality leads. Want to know how to boost your real estate marketing game using social media?  
Here are our top tips on how you can make your 
real estate 
social 
media 
strategy 
a success.
1. Have a unique social media profile
Do you think it is enough to open a social media account for your real estate company and fill the profile details in a hurry? Of course not. You need to optimize your profile and ensure it stands outs from the rest. You'd be surprised to find out that 79% of the people in the United States have a social media profile. So, while you will need to add relevant information related to your business, such as contact details and address, fill out the story section to make it clear which services you are offering. 
2. Share luxury development content for local people
A vast number of people who will view your properties will most likely come from the same area where your real estate company is located. Therefore, it makes sense to focus on posting local content that will drive the locals to your social media platforms. Apart from posting content, you can also target local people by sharing local news, information related to the prices of local properties, and local events your company will be sponsoring. Make sure to share photos that are geotagged. 
3. Add videos on your social media pages
YouTube is one of the top search engines for videos. In fact, 86% of home shoppers prefer to use video to get more information about properties. Besides, 52% of marketing professionals agree that video content tends to have the best return on investment (ROI). Uploading a video on social media could be the difference between a home buyer choosing your company or that of your competitor. 
4. Use reviews to promote faster sales
Social media provides a platform for consumers to tell their truth about a specific service or products which then motivates other potential customers to take decisive action. Also, 62% of potential home buyers would go for a real estate company that was found online and had excellent reviews. To connect with your customers, share their success story, testimonials, or review on social media. You can even go further and offer an incentive to motivate people to leave a review.  
5. Add hashtags to your content
Users on social media are looking to make a personal connection with the people behind the real estate marketing and not automated machines. Create social media content in advance to avoid last-minute rush and add hashtags that clearly shows how your luxury development is unique. 
6. Engage with your followers to increase brand awareness
One of the best ways to attract internet users to your real estate company is to educate them and offer free advice. Posting information related to property listing at all times will make you look promotional. You can quickly build your brand and connect with people by giving them beneficial advice, such as the latest real estate marketing trends 2019. That way, people will view you as an expert in the industry and contact you for any inquiries. 
7. Find local online communities
While Facebook is a great platform for finding and connecting with local communities, Instagram is one the fastest growing social media platforms with over 1 billion active users. You can use both platforms to build a community and start creating content for them. 
8. Make use of Pinterest
People are likely to be more attracted to property listings with high-quality images. In fact, 87% of home buyers find photos of properties very useful in making an informed decision. Apart from social media, you can use Pinterest to pin visually appealing images to popular boards related to real estate. 
What do you think will be the most important part of your real estate social media strategy?  
Would you like someone else to do the job? We are here to help.  
Related posts: 
Archive for the "Social Media" Category
---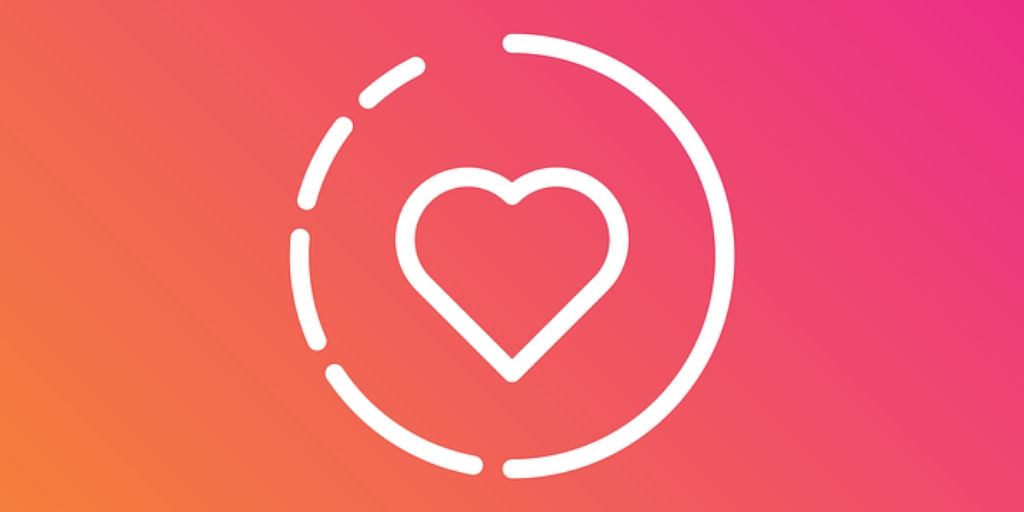 Luxury real estate brands are 
capitalizing on 
Instagram Stories to highlight property features and give followers an inside look 
at
 what 
sets them apart
. 
---
Highlights: 
W

ith such a highly visual platform comes the challenge of standing out from other luxury real estate brands.

 

Stories helps boost reach and engagement by giving users ways to engage with your content.

 

Don't be afraid to make your content pop through filters on your images and videos, use fun fonts and bold text, and create slideshows that break your stories into parts.
---
Instagram is a natural fit for real estate marketing. And with the growing popularity of Instagram Stories, marketers are increasingly using this feature to highlight their properties and luxury real estate brand. When implemented as a part of a robust digital marketing strategy, Instagram Stories is an ideal place to showcase your latest projects. 
But with such a highly visual platform comes the challenge of standing out from other luxury real estate brands. If you want to generate leads, increase ROI, and ultimately close deals, you'll need to think outside of the box.  
Here are five creative ways to use Instagram Stories for your luxury real estate brand
1. Go behind the scenes
Because of the informal feel of Instagram Stories, it's a great place to highlight your luxury real estate brand and give viewers a behind-the-scenes look at your property. This intimate view into what makes your brand unique helps build engagement and brand loyalty. 
Some ideas to showcase your luxury real estate brand include: 
Highlight premier features of your property

 

Snap a picture or short video at local restaurants, bars

, 

and events by your property

 

Upload an image of an office brainstorm

 

or staff meeting

 

Feature new marketing ideas or things your staff are working on
2. Engage
I recently read that Instagram algorithms can make organic reach difficult, which means that engagement can be a challenge. But Stories helps boost reach and engagement by giving users ways to interact with your content. Ask viewers a question or create a poll to encourage audiences to share thoughts with your brand. What's your favorite feature in the new penthouse unit? What color should we paint our office door? What videos do you find most appealing. And when audiences respond to your questions or polls, make sure you re-engage with them. 
3. Highlights
Looking to get more shelf life out of your Instagram Stories? Try using the Highlights tool.  
"Instagram Stories Highlights can live permanently on your profile. They're like curated collections of Instagram Stories that your followers — both old and new — can tap into and watch any time they like. 
"And because of their prime location directly under your bio and above your Instagram feed, it's the perfect place to direct followers to your most valuable and interesting content," writes Benjamin Chacon for Later.com.  
Highlights is a great tool for gathering several of your most engaged stories and blog posts, and organizing them by topic. For example, your luxury real estate brand can create different highlights for property features, neighborhood information, and office culture. Viewers can easily sort through your content based on their personal needs. 
4. Be visual
56% of marketers said they use visuals in their content almost 100% of the time. Instagram called the feature "Stories" for a reason. Don't be afraid to make your content pop through filters on your images and videos, use fun fonts and bold text, and create slideshows that break your stories into parts. Visual content has significantly higher engagement rates, so get your camera ready. 
5. Luxury branding
Instagram Stories leverages two things today's buyers love: beautiful images and engaging videos. The tool extends a brand's audience, shows the ins and outs of what makes your brand unique and promotes engagement with your Stories, as well as your Instagram posts. All of these elements develop brand awareness and, hopefully, brand loyalty. 
Final thoughts
I've heard some luxury real estate brands are hesitant to use Instagram Stories, because of the informal vibe of the tool, something that's not usually synonymous with luxury real estate. But as Instagram continues to grow in popularity, it's important for brands to follow their audiences.  
Remember, Instagram Stories is just one part of your dynamic digital marketing strategy. Have fun with the tool, experiment with posts including videos and pictures, and see what followers engage with the most. You might be surprised how well your Stories perform. 
Still hesitant about getting started? Let us help. 
Related posts: