Archive for the "Current Events" Category
---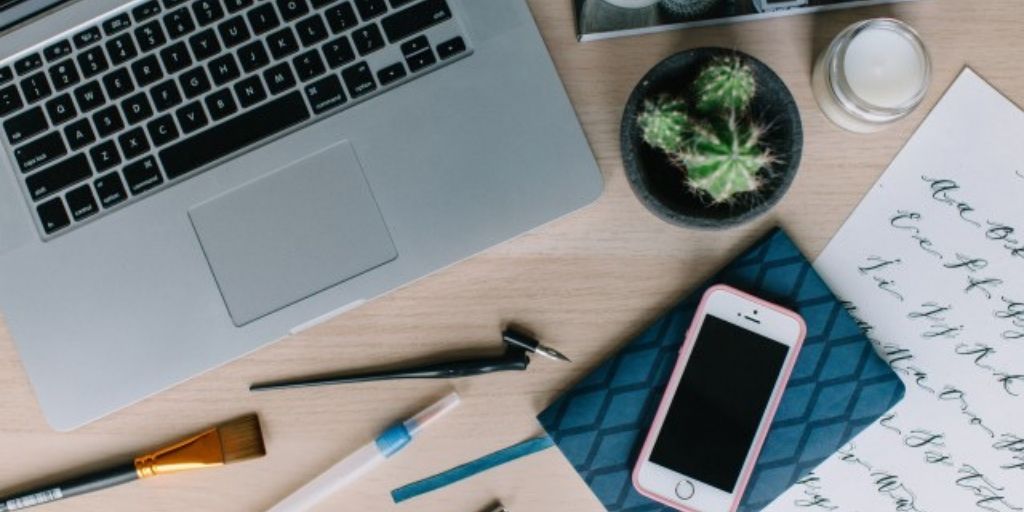 Here are the top real estate marketing trends for 2019, including video, personalized content, and authenticity.
---
Highlights:
The popularity of video is still on the rise. Part of what makes video such an appealing form of content is its shareability, which drives organic traffic.
Marketers should use social media platforms to engage with followers through compelling content.
Foster creativity in your content through benchmarking and researching competitors.
---
It's the start of a new year, and that means savvy marketers are looking to stay ahead of the curve. These top real estate marketing trends are what we see coming for 2019.
1) It's all about the video
We can't stress it enough: video is here to stay, and it's time your business starts embracing it.
Part of what makes video such an appealing form of content is its shareability, which drives organic traffic. Creating appealing, engaging video is an ideal way to make your target audience material to share with their network, with the potential to expand your reach exponentially.
2) Social media users are craving authenticity
Let your social media platforms be places where you engage your followers through compelling content that says something about the culture of your business and your passion for real estate.
3) Keep it personal
Much as users are seeking authenticity from marketing on social media, your potential clients will respond all the better to personalized content and relationship-building. Whenever you can, add a personal touch to your communication with your audience.
4) Get creative
One thing we can say for certain about the new year, and the future of real estate marketing going forward, is that creativity is going to be key. Being aware of trends, benchmarking your marketing efforts against those of your competitors, reading industry blogs, and listening to your client-base are just a few key ways to foster creativity.
To learn more, visit us at froneticsrealestate.com
Related posts:
Archive for the "Current Events" Category
---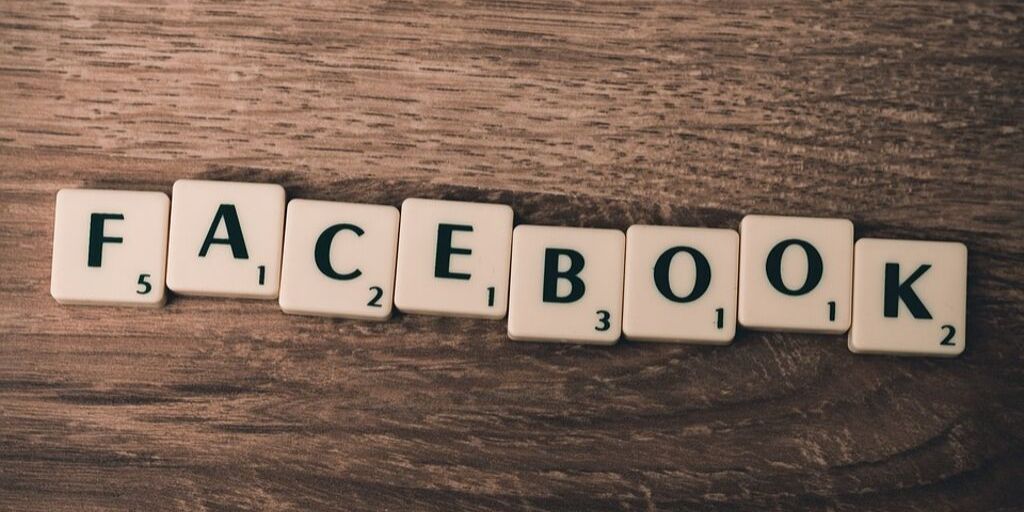 As of September 1, a new Facebook ad policy surrounding housing ads is in effect. Will these changes mean an end to real estate marketing on the social platform? Here's what you need to know.
Facebook is no stranger to the limelight these days. From Cambridge Analytica and other confidence-shaking scandals to major changes to business pages, the only constant is … change. But this month's new ad policies for special categories — including housing, employment, and credit — is set to have a major impact on real estate marketers.
Facebook settlement
To understand the changes and how they'll impact marketers, we need to start from the beginning. On March 19, 2019, the National Fair Housing Alliance (NFHA), Communications Workers of America (CWA), and several regional fair housing organizations settled civil rights claims against Facebook. The NFHA and other organizations claimed that policies "unlawfully enabled advertisers to target housing, employment, and credit ads to Facebook users based on race, color, gender, age, national origin, family status, and disability."
Changes from the settlement
The following rules are in place for housing (and employment and credit) ads as of September:
Facebook will establish a separate advertising portal for creating housing, employment, and credit ads on Facebook, Instagram, and Messenger that will have limited targeting options to prevent discrimination.
Facebook now has a separate page where users can search and view all housing ads, regardless of whether users have received the housing ads in their News Feeds.
All advertisers will be required to certify that they are complying with Facebook's policies prohibiting discrimination.
Facebook will no longer allow ZIP code targeting. All ads must have a minimum 15-mile radius of a specific location.
Facebook's Lookalike Audience tool will no longer consider gender, age, religion, location or Facebook groups.
What the new Facebook ad policy means for real estate marketers
Time to put on our thinking caps! While we believe real estate marketers weren't intentionally discriminating against anyone, microtargeting has become a major asset in Facebook's paid digital advertising. Microtargeting allowed real estate marketers to segment potential customers, helping decide who marketers should target and create personalized ads for those leads.  Without the ability to microtarget audiences, real estate markets will have to shift their ad strategy.
A flicker of hope
There could actually be some benefits from these new policy changes for real estate marketers. Facebook is creating a new tool that allows users to search all housing ads for rentals or sales (or finance of housing or for real estate-related transactions, such as appraisals and insurance). This tool could help boost brand awareness by making ads more widely available to audiences and increase organic reach for brands.
The jury is still out
Though Facebook is still a powerhouse for digital marketers (don't forget the platform has over 2 billion active monthly users), time will tell how these Facebook ad policy changes will impact real estate marketing. In an age when customers are demanding more personalized, custom content, off-target ads seem like a step in the wrong direction. Tick, tock.
Related posts:
Archive for the "Current Events" Category
---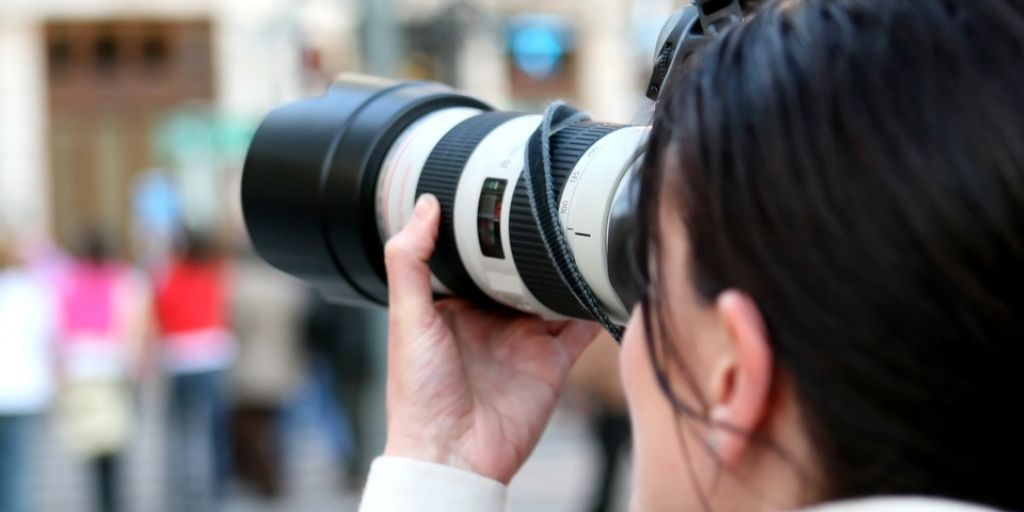 A fast-growing trend, influencer marketing is becoming a larger budget item for brands that want to keep up with the competition.
---
Highlights:
Influencer marketing targets potential clients with engaging and valuable content delivered by household names that buyers know and trust.
It's extremely effective because of three key components: social reach, original content, and consumer trust.
Instagram, with over 1 million monthly users, is an ideal place to start.
---
You've probably already read about some of the hottest influencers for real estate brands. Influencer marketing seems to be on the tip of every marketer's tongue these days. Linqia's latest report, The State of Influencer Marketing 2019, shows that companies are already taking full advantage of this marketing trend. In fact, 57% of survey respondents reported that influencer content outperformed brand-created content.
Real estate marketers, on the other hand, have been slower to adopt this new marketing tactic. The tried and true "word-of-mouth" approach of marketing a property has expanded way beyond face-to-face interactions to social media platforms. Influencer marketing targets potential clients with engaging and valuable content delivered by household names that buyers know and trust.
To understand why influencer marketing is becoming so popular and why real estate brands need to jump on the trend, let's start with the basics.
What is influencer marketing?
Influencer marketing places the focus on influential people, rather than the target market as a whole. Marketers identify individuals who have influence over potential buyers (or renters) and create marketing campaigns and activities around those influencers.
An example of a successful real estate influencer is Barbara Corcoran, one of the most successful female real estate investors in the business. After appearing on NBC's Shark Tank, Corcoran has invested over $5.4 million in property deals. Real estate marketers have sought Corcoran to promote investment opportunities and share her blog and video content to educate their followers.
Why influencer marketing works
Influencer marketing is extremely effective because of three key components:
Social reach: Influencers can reach millions of followers (and consumers) through their social media channels, websites, and blogs.
Original content: Influencers work with marketers to produce original content for your brand.
Consumer trust: Through their existing, strong relationships with their audiences, influencers have a built-in level of trust and can influence consumer opinions.
Digital marketers are working overtime to update their digital marketing strategies to include influencer marketing campaigns. Buyers no longer want to hear from real estate brands about their properties; they want someone they trust to recommend these properties. This is where influencer marketing comes into play.
Where do you begin?
Instagram is an ideal place to start, and with over 1 million monthly users, it's easy to see why. With 60% of marketers planning to increase their influencer marketing budget this year, real estate marketers are quickly seeing the leverage that influencers can have over their target audiences. By pairing your properties with the right influencer, you can easily tap into thousands of potential buyers (or renters), increasing website traffic and leads.
Have you tried influencer marketing? How was your experience?
Related posts:
Archive for the "Current Events" Category
---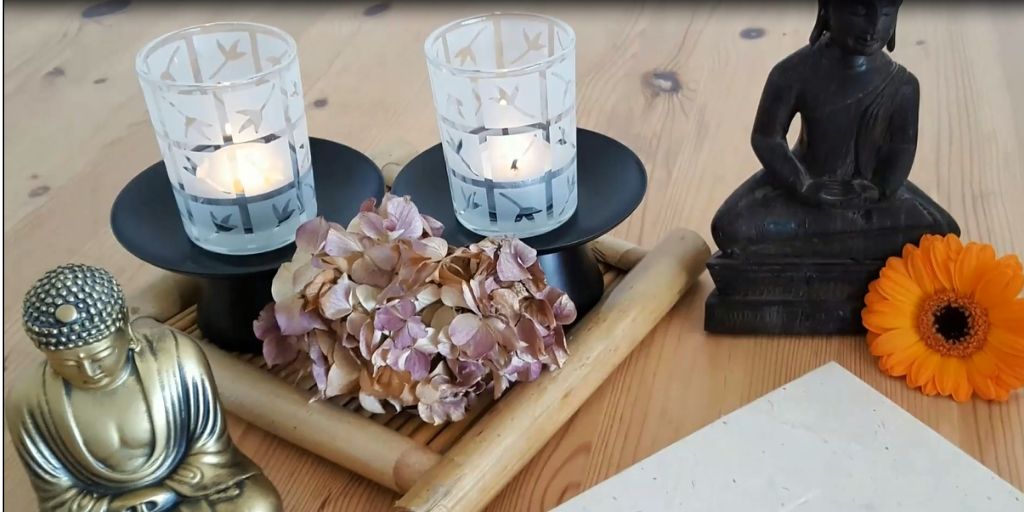 The latest trend in luxury real estate focuses on peace and tranquility. Here's why wellness amenities, like meditation gardens and yoga decks, are growing in popularity.
---
Highlights:
Modern luxury residents are trending away from the traditional flashy displays of wealth, and toward the peace and tranquility of wellness amenities.

Luxury 

condo residents are 

just 

as likely to look for 

meditation gardens and yoga studios 

as gyms and on-site spas

.

Lush plantings, meditation studios, and sky-lit seating areas attract residents and require very little maintenance because of their simple, inherent beauty.
---
When most people think about luxury real estate, extravagance comes to mind: car elevators, helicopter pads, two-story gyms, and fine–dining restaurants inside glassy residential towers. However, modern luxury residents are trending in a different direction, away from the traditional flashy displays of wealth, and toward the peace and tranquility of wellness amenities. 
The Rise of Luxury Wellness Amenities
Personal wellness is a cultural trend on the rise. Now, that focus on the soul-body-mind connection has also reached luxury residential communities across both the United States and the globe. While private theaters and state–of–the–art lobbies are still a big part of the equation, we are seeing increased demand for amenities that promote tranquility.  
These days, luxury condo residents are just as likely to look for meditation gardens and yoga studios as gyms and on-site spas. They treat peace of mind as a precious commodity — and luxury residential communities have been racing to adapt to the change.  
Some of the biggest names in luxury real estate are leading the way: 
Providing Tranquility and Communion with Nature
In Hallandale Beach, Fla., 2000 Ocean has created a tranquility garden where residents can take a walk or relax in their very own lemon tree grove. At 1030 Kings  in West Hollywood, an outdoor yoga deck has been constructed to offer a breathtaking place to breathe and unwind. And, in New York City, One Manhattan Square recently opened one of the largest private parks in the city, reserved exclusively for residents and their guests. 
Using the Space You Have to Create Luxury Wellness
An interesting aspect of this new trend is that buildings don't necessarily need access to large outdoor areas. You may not have an expansive courtyard or an open lot nearby to transform into a tranquility park. Or, perhaps, your outdoor areas are already dedicated to family-friendly amenities like a dog park or playground. The good news is you can use existing space to include wellness amenities — although not every community has the resources to go as far as Gramercy Square in Manhattan.  
Gramercy Square has forgone the idea of the open-air retreat and built an 18,000-square-foot subterranean amenities club with a sky-lit pool, yoga room, and studio staffed by reps from a Manhattan meditation center. Other high-rise luxury buildings are using their upper floors and roof access to provide outdoor serenity, including features such as private, sunlit spas and planter gardens.   
Luxury Real Estate and Wellness Amenities
If you are developing or managing a luxury condo building, this trend cannot be ignored. Not only are today's luxury residents clamoring to live in buildings that provide wellness amenities, but these amenities often come with very reasonable overhead. Lush plantings, meditation studios, and sky-lit seating areas attract residents and require very little maintenance because of their simple, inherent beauty.  
Are you raising awareness around your wellness amenities? If not, let us help.  
Related posts: 
Archive for the "Current Events" Category
---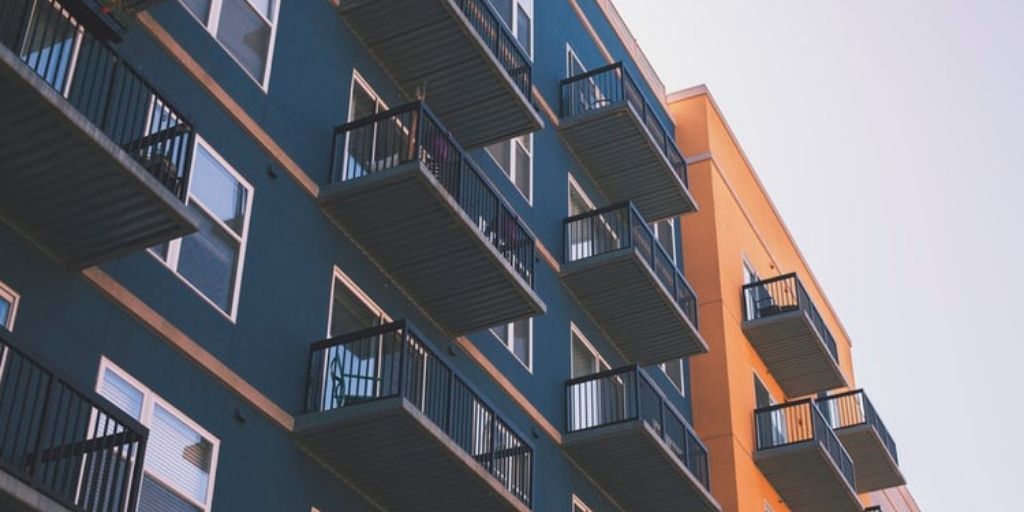 Here are our most-viewed real estate blog posts from this yea
r, covering topics from social media to the latest trends in digital marketing.
Throughout the year, we regularly write blog posts to help our readers stay on top of the latest news and happenings in the real estate industry, particularly in regard to digital marketing. We hope these posts provide insight, tips, and insider information on how the consistent publication of quality content can help you edge ahead of the competition. 
We've covered some great stuff this year, from new trends (like automation) to questions that clients ask year after year (like how real estate brands use social media). Here's a look at our most popular posts so far this year. 
Top real estate blog posts from 2018 (so far)
1. 5 Tips to Step Up Your Real Estate Social Media Marketing
Increasingly, traditional marketing tactics are giving way to newer methods, and inbound marketing is taking the place of outbound. We've said it before, and we'll say it again: real estate and social media are a match made in heaven. Here are five tips to boost your real estate social media marketing efforts. Read more 
2. Google Analytics for Real Estate Marketers – 4 Steps to Get Started
When it comes to gaining insights into real estate leads, Google Analytics is one of the most powerful tools out there right now. The data that Google Analytics for real estate provides gives you invaluable insights into how your audience is interacting with your content, as well as how your content is performing over time. Read more 
3. 6 Simple Tools for Creating Animated Real Estate Marketing Videos
Savvy real estate marketers are jumping on the video bandwagon, but the process can still be intimidating. Creating an animated image, GIF, or video can sound impossibly difficult — particularly if you're over the age of 15! But in reality, there are plenty of tools that make creating these items not only simple but cost–effective as well. Read more 
4. The Role of Social Media in Luxury Real Estate Marketing
In the ultra-competitive field of luxury real estate marketing, social media can be your secret weapon. Real estate is inherently personal, even at the corporate and luxury levels, and marketers can effectively use social media to cultivate productive relationships with leads. Here are four ways social media can boost your luxury real estate marketing efforts. Read more 
5. Top Real Estate Marketing Trends 2019
Real estate is a competitive and ever-changing industry. Just when your business settles into a successful routine, new marketing tactics and trends can throw you a curve ball. But being aware of the forces shaping the industry is the best way to hit your marketing efforts out of the park this new year. Here are the four top real estate marketing trends that we see coming in 2019. Read more 
For more useful tips, return to this space. We post twice a week, every week of the year.   
Related posts: 
Archive for the "Current Events" Category
---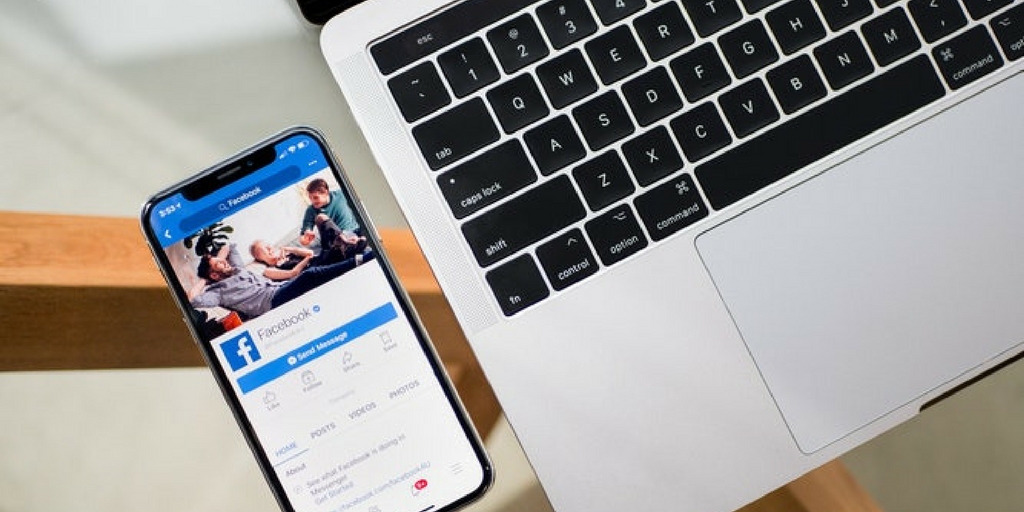 As users will see less content from businesses, brands, and media, you need to adjust your strategy to appear on your followers' Facebook News Feed. 
Mark Zuckerberg once again rocked the world on Jan. 11 — at least for businesses — when he announced that the Facebook News Feed was evolving to include less public content, meaning content from Pages of businesses, brands, and media. The algorithm will now prioritize posts from friends and family (over public posts) and those that "spark conversations and meaningful interactions between people." 
Not surprisingly, businesses balked at the thought of seeing their organic reach, video watch time, and referral traffic take a nose dive. 
The fact is, this is not a huge surprise. Facebook has long been taking steps in this direction, including the testing of Explore Feed last year. Even though you may have anticipated that some changes to Facebook for businesses were coming, you may be tempted to suddenly stop maintaining your Facebook Page. Is it worth posting content to Facebook if it is not going to reach your followers after these new changes? 
Our answer: Facebook is still worthwhile for your properties. But Facebook's recent changes do merit your close attention to — and perhaps a revisiting of — your Facebook strategy. We've compiled a list of things you need to know/do in light of the new changes to Facebook News Feed. Take a look: 
1. Focus on news-worthy Facebook News Feed content that drives engagement. 
Zuckerberg says, "I'm changing the goal I give our product teams from focusing on helping you find relevant content to helping you have more meaningful social interactions." That means that engagement will now mean more than ever before for content visibility. 
In other words, posting your blog content to Facebook is no longer going to cut it. If your posts don't garner comments or reactions, it's time to go back to the drawing board. You'll need to start thinking of Facebook as a place to post and discuss active news items, hot-button issues, and highly shareable content (content that is educational or entertaining, for example). 
Scheduling multiple posts ahead of time, though convenient, will probably land your content further into the depths of oblivion. You're going to have to pay attention, actively seek to generate conversation between users with your posts, and fight to win space on your followers' feeds. 
2. Tell your community to access the See First feature. 
Users who still want to see posts from certain Pages they follow can choose "See First" in News Feed Preferences. So, quite simply, we suggest asking your followers to choose to see your content. 
While some proactive followers may do this on their own, we encourage you to explicitly remind your community to do this. Remember that people are most likely to do what you want them to when you make it easy, exact, and clear. So, send them an email with directions. Or put it in your newsletter or a blog post. Just tell them to do it. 
One thing you don't want to do: goad people into commenting on your posts to increase your content visibility. Facebook has explicitly stated that it will demote "engagement bait," or posts that ask for comments or reactions. You will actually hurt your content and properties by doing this. 
3. Get your executives and agents on social media.
Your executives and agents can act as brand ambassadors for your business and properties on social media, and Facebook's latest announcement underscores the importance of them doing so. 
Your company's executives and agents are the most visible people in your business. For many of your industry peers and buyers, they are the face of your brand and properties. Get them active on Facebook to add meaningful thoughts to your company's posted content, to engage in discussions, and to share newsworthy content of their own. 
It's important to note they should not do this in a superficial way. Rather, they should actively seek to add value to your Facebook content. By engaging on Facebook, your people emerge as thought leaders, which boosts your brand's visibility and reputation. 
4. Consider your ad budget.
In the past, we have recommended adding some social media advertising to a traditional content marketing strategy as a way for clients to boost their efforts. It speeds things up. But those companies that are just starting out or that rely heavily on referral traffic might want to consider reallocating budget to sponsored ads. 
Final thoughts on the new Facebook News Feed
This is a shift, yes. A challenge, for sure. But not one that's insurmountable — or even contrary to the basic principles of good, data-driven content marketing. 
Remember, Facebook is not eliminating Page content from News Feed altogether — just limiting it. The most relevant, engaging Page content will win that space. So, seek to understand your target audience and produce high-quality, original content that engages those people, and you'll come out on top of the new Facebook News Feed. 
Related posts: