Your search results for "Measuring success"
---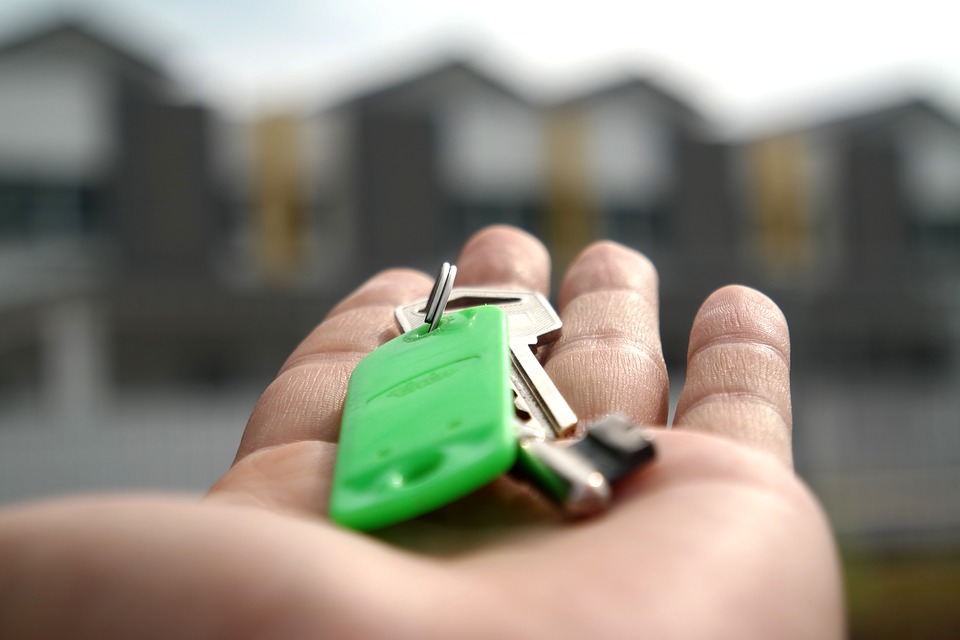 Measuring content marketing success for real estate can seem like a daunting task. Our top 3 blog posts on analytics and ROI 

will keep you on track. 
We talk a lot here at Fronetics Real Estate about the importance of a data-driven approach when it comes to measuring content marketing success for real estate. Without a documented strategy, your efforts are likely to be scattershot and aimless. To grow your business strategically, you need to track your efforts, analyze successes and failures, and determine ROI.  
This year, we've focused on analytics and ROI several times on our blog. Measuring content marketing success can often seem daunting, so we've aimed to share some tools that work for us. We've discussed why it's important to benchmark your content marketing efforts against competitive properties, published a guide for real estate marketers to measure that ever-elusive brand awareness, and offered up a monthly marketing reporting template to help you track the right metrics. 
Here are our top three most read analytics and ROI posts for 2018.
1. What Metrics Should You Track in Real Estate Marketing? (It's key to measuring content marketing success)
Traditional real estate marketing involved a lot of "post and pray." That is, marketers would place ads in local publications, on billboards, and with other traditional media outlets and hope that buyers and tenants would read them and take interest. 
Our monthly marketing reporting template for real estate will help you measure success, drive strategy, and demonstrate ROI. Read more. 
2. Why You Should Benchmark Real Estate Marketing Against Competitive Properties
When people are searching the internet for apartments or condos, what are they seeing? Part of an effective, data-driven marketing strategy is regularly taking the time to benchmark real estate marketing against competitive properties. 
We all know that competition drives results. Take Elaine Thompson and Michael Phelps. In August 2016, Thompson claimed the title of the world's fastest woman, and Michael Phelps became the most decorated Olympian of all time.  They achieved these incredible feats by continuously pushing themselves to do better — and they weren't just tracking and measuring their personal performance.  Read more. 
3. How to Measure Brand Awareness: A Guide for Real Estate Marketers
When it comes to selling property — particularly luxury properties — growing brand awareness is an important goal. Prospective buyers need to know that your property exists and that it can provide the kind of lifestyle that they're looking for. 
Measuring how well you're doing at getting the word out about your brand and property/properties is critical to optimizing your marketing strategy. But measuring brand awareness can be tricky. Read more. 
A final word
Thank you for making us your go-to source for real estate content marketing insights. Please join us in 2019 to learn the latest on measuring content marketing success and everything else you need to grow your real estate business.
Related posts:
Your search results for "Measuring success"
---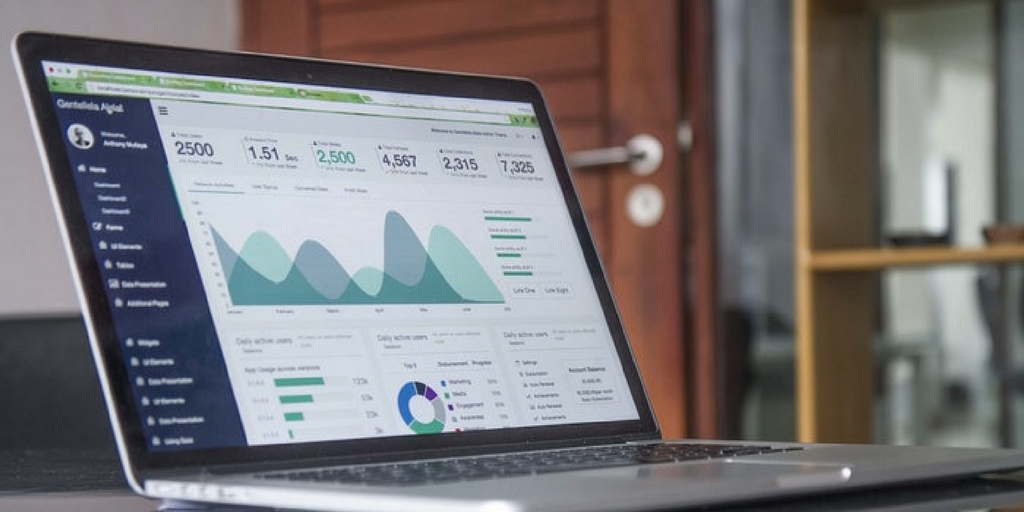 Our monthly marketing reporting template for real estate will help you measure success, drive strategy, and demonstrate ROI.
Traditional real estate marketing involved a lot of "post and pray." That is, marketers would place ads in local publications, on billboards, and with other traditional media outlets and hope that buyers and tenants would read them and take interest.
With digital marketing, we can do so much more. Real estate marketers can measure the success of their efforts — if they're tracking the right numbers.
Measuring success
To effectively sell or lease property, you need to take a comprehensive, data-driven approach to marketing. Metrics enable you to measure success, drive strategy, and demonstrate the ROI of your marketing efforts.
You need to know that what you're doing is working (or not) so that you can adjust your marketing strategy as necessary. And you need a visual, executive-friendly way to show your bosses or investors that the marketing dollars you're spending are paying off. We've got you covered.
Monthly marketing reporting template
We've created a monthly marketing reporting template just for real estate businesses. This template tracks your marketing metrics and generates graphs you can use in reporting and presentations.
Metrics captured in the template include:
Total website visits
Website visits by source
Leads
Leads by source
Investors
Investors by source
Visit-to-lead conversion rate
Lead-to-investor conversion rate
Ranking
Competitive analysis
The template (an Excel document) will save you time figuring out which metrics to track… not to mention, how to present them to your boss/investors. It's very easy to use, but feel free to reach out to us if you have any questions or need us to walk you through it. We're here to help.
Start tracking the right metrics in real estate marketing and improve your marketing efforts by downloading our Monthly Marketing Reporting Template below.
Related posts:
Your search results for "Measuring success"
---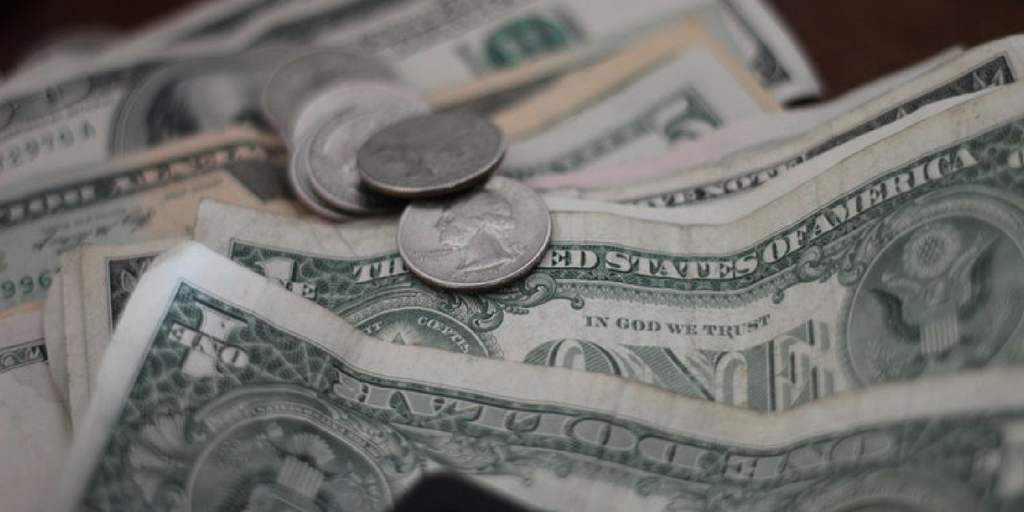 Social media gives you access to aspirational buyers and their networks, a benefit that can't be quantified in dollars. It's time to redefine social media success.
One of the trickiest things about implementing a social media strategy is that social media success can be difficult to measure. While most real estate professionals acknowledge that a social media marketing presence is important, it's hard to make a case for resources when you can't precisely quantify the value in terms of dollar amount. 
Of course, you shouldn't stop recognizing the importance of social media as part of a robust marketing strategy. You need to start thinking about value in terms of potential, rather than an immediate sale or rental. 
Social media success in real estate will seem more attainable if you: 
Shift the focus from short-term sale to the long-term value of social media.

 

Trust your efforts will pay off, even if not immediately.

 

Find new ways to measure results over time. 

 
Social media success comes from access to a new audience
Social media allows real estate professionals to discover and engage with a new segment of the market: aspirational buyers and renters. Suddenly, you are faced with an exciting prospect: access to a population that businesses in the past could not reach. Now that we can find out who they are, their long-term value cannot be overstated: 
They are your potential buyers.

 

They can build brand loyalty for your business.

 

They can engage with your properties. 

 
According to a recent study published in MIT Sloan Management Review, aspirational buyers are likely to follow multiple brands on social media sites. Over half follow at least one brand that they haven't made a purchase from. But, "our data suggests that they do plan to purchase in the future," say the study's authors. "Today's followers are very likely to be tomorrow's customers."  
It's easy to see the implications for real estate marketing, as you can target your messaging for individuals who may not yet be ready to sign a contract, but who are following your properties with interest. 
The social network = social media success
There's another factor to consider regarding the value of social media marketing. At its core, these are networking platforms. That means you not only have access to a new audience base, but to their connections as well.  
Your followers' engagement on social media can expand the reach of your brand and properties, as they engage with their own networks. Putting a dollar value on such social reach is fairly meaningless — but it has the potential to add to your bottom line both now and in the future. For social media success, reach is an important part of the equation. 
What's more, a recent McKinsey study attributes word of mouth to be the primary influence for up to 50% of all purchase decisions. The study authors go on to say, "Followers who are not yet purchasers can share their experience with the brand, and deepen their commitment to the brand, even prior to that first purchase." 
It's time we start thinking about social media success in this new way: in terms of potential and expanding value, rather than just immediate dollar amounts. 
Related posts:
Your search results for "Measuring success"
---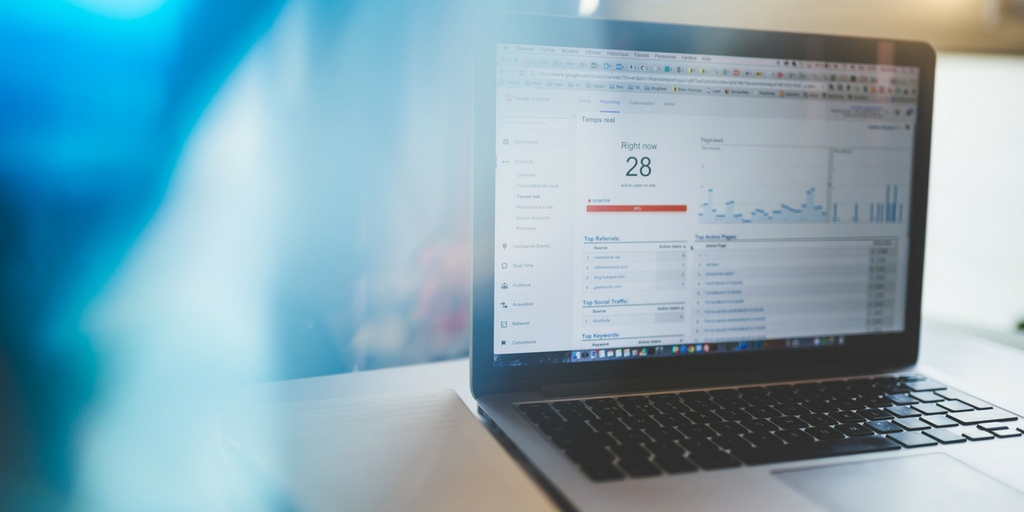 Don't waste your time reporting on vanity metrics, which won't tell you whether you've achieved your ROI.
We all want to see the fruits of our labors. Whether renting a new property or launching a social media campaign, we look for instantaneous numbers that will affirm we made the right choices. But here's the problem: not all metrics are created equal.
So-called vanity metrics are measurements that have no bearing on your bottom line but can give you an inflated sense of success. Generally, they are easy to calculate but are influenced by too many factors — and are too vulnerable to random external events — to be reliable.
Website visits and number of subscribers are two classic examples. A spike in homepage hits may be the result of your marketing efforts, or it may be because of ghost spam. (Or both.) Regardless, more visits do not necessarily correlate to increased revenue — just more visits. In the same vein, having 100,000 email subscribers means nothing if only 1% are opening them. You actually could be losing money in terms of resources allocated if the emails aren't helping drive sales.
Investment vs. vanity metrics
That's why it's crucial to focus on return on investment instead of vanity metrics. You could waste hours reviewing a hundred different analytics that tell you nothing about how revenue was affected by a particular effort. Or, worse, you could use vanity metrics to justify decisions that don't achieve their ROI.
As a simplified example: say you spend $1,000 on a display ad for a new apartment complex targeting established professionals on a local news website, and your analytics report that 100 people clicked through. This sounds like success! But don't celebrate just yet. When you dig past the vanity metric, you find an extremely high bounce rate. That means most of those click-throughs left your site immediately, neither engaging with your property nor moving any closer to becoming a tenant. In fact, you find that only one click-through converts. Was it worth paying $1,000 for this one potential tenant? Probably not.
But say you ran another $1,000 display ad, one that targets a younger audience than you think your property fits. Only 20 visitors clicked through, which sounds less successful than the other ad. But when you follow those 20 click-throughs, you find that 5 ended up renting units, meaning the ad pays for itself many times over. You've also learned that perhaps a younger audience is more suited than you thought to your property. The ROI proves that the vanity metric was quite misleading in this case.
Metrics that help you make decisions
Lean-startup pioneer Eric Reis, who coined the term vanity metrics, said, "The only metrics that entrepreneurs should invest energy in collecting are those that help them make decisions." In other words, measure the things that will tell you if an effort was profitable so you know where to put your time and money.
While vanity metrics tell you nothing about your bottom line, ROI can help you determine whether it was worth spending your resources in a particular way. This is extremely useful on platforms like blogs and social media, where things are constantly changing. Using ROI as a litmus test, you can keep experimenting and making sure you're using these tools effectively. Tracking a vanity metric like number of followers, which is likely to build over time regardless, gives you no indication of which experiments were successful and which weren't.
Your resources are limited, so it's crucial to evaluate your efforts with meaningful numbers that illustrate their effect on your bottom line. Calculating ROI might take some time — both in the few extra minutes to do the math and the amount of time that needs to pass before all the data is available — but that number will be infinitely more valuable to you than any vanity metric on your Google Analytics report.
Related posts:
Your search results for "Measuring success"
---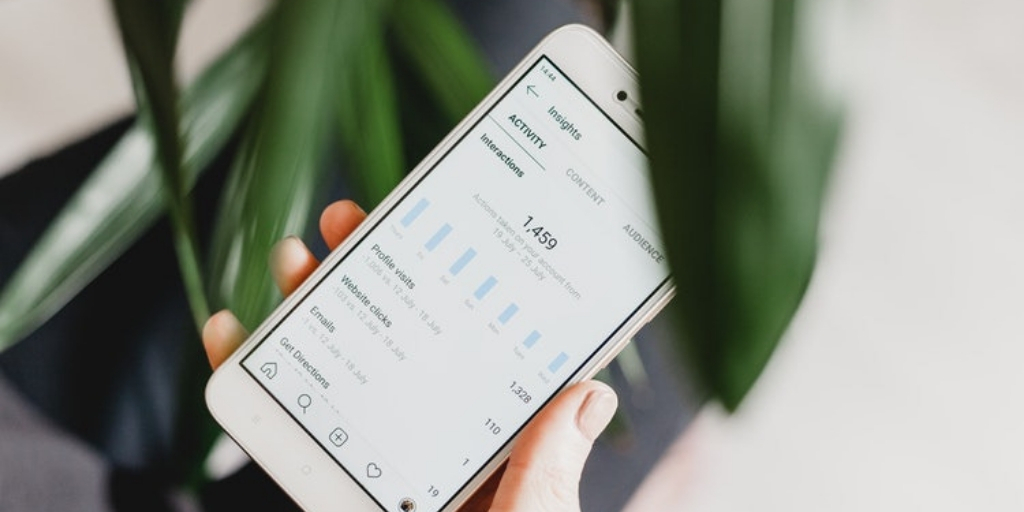 Proving content marketing ROI can seem like a daunting task for real estate marketers, but finding and analyzing the right metrics effectively is crucial to measuring ROI, and ensuring buy-in.
---
Highlights:
Talking about marketing as if it's an art rather than a science does a disservice to your department and to your brand as a whole.
Make sure your executives understand the nature and goals of your marketing strategy.
The right metrics will help you track ROI, and justify executive buy-in.
---
Accountability and showing a solid return on investment (ROI) is everything when it comes to ensuring that your business is allocating adequate resources to marketing your brand and properties. And let's face it, too many executives think that marketing is, at best, about supporting sales or, at worst, a department that exists to paste logos onto coffee mugs.
Writing for Marketo, Content Marketing Specialist Bryson Runser points out that as an "informed marketer, it's your duty to infuse credibility into your organization by way of meaningful metrics that tie directly to your top and bottom line." While the C-suite famously cares nothing about internal marketing metrics like Facebook likes or click-through rate, metrics are crucial to the success of marketing real estate. Not only that, effective use of metrics is the best way to establish the function and importance of the marketing department within your organization.
Get your audience on the same page
Before we dive into the nitty-gritty of proving content marketing ROI for the C-suite, it's important to acknowledge that content marketing hasn't been around all that long. It's only in the past decade that the real estate industry has been reshaped by digital and content marketing. This means that you can't necessarily count on the fact that your organization's higher-ups understand exactly what content marketing is.
Take the time to make sure your executives understand not only the definition of content marketing, but also how it will help your real estate brand grow and your business achieve various specific goals. Content marketing expert Julia McCoy suggests using approachable metaphors, such as "content marketing is a vehicle, and content marketing strategy is the engine. The vehicle takes you to your destination only if the engine is in good shape."
Numbers don't lie
One of the main aspects of the "crisis of accountability" is a problematic view of what marketing is: "if marketing leaders insist that marketing is an art and not a science," Runser writes,"then the department will remain isolated from other groups." Establishing that content marketing is not only dependent upon data, but can also be measured, is key to changing that perception.
"Marketing must be able to justify their expenditures as investments in revenue and growth," writes Runser. Of course, it's partly a chicken-and-egg issue, since getting to the point of being able to talk about expenditures in this way does require investment from the top of your business.
We know that measuring the impact of content marketing can be tricky. But it's not impossible. The first step is determining the right metrics to track. For more detailed ideas and analysis, check out this post, which details how to determine and use metrics for real estate marketers to measure the impact of content marketing on brand awareness.
Why are you reporting?
Collecting and reporting on content marketing ROI can feel like you're spinning your wheels and collecting meaningless data. But it's crucial to keep metrics focused on the main goal: to enable you and your business to make decisions that improve your marketing efforts. "This is the difference between backward-looking measurement and decision-focused management," says Runser.
Data for the sake of data doesn't do any good. Data should be used to shape insights, which in turn informs priorities and actions for your business. We've written before about the dangers of vanity metrics, which have no bearing on your bottom line but can give you an inflated sense of success.
It's very easy to fall into the trap of meaningless data collection, especially when marketers are often struggling to prove their worthiness to the C-suite. But using metrics to improve marketing's performance will go a long way towards winning over executives. "[B]y aligning data measurements with your company's strategic objectives," Runser writes, "it will be easier to allocate resources by revenue impact."
Related posts: