Your search results for "Measuring success"
---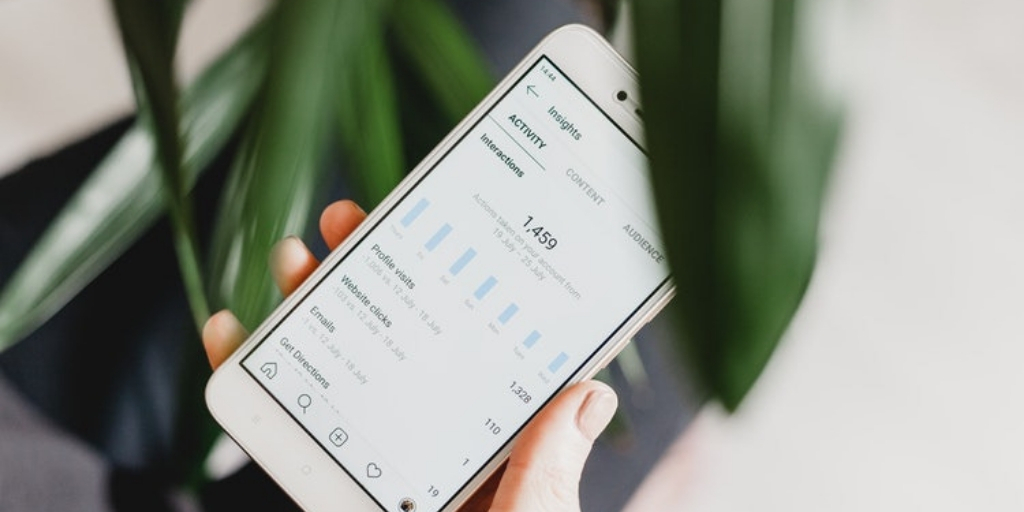 Proving content marketing ROI can seem like a daunting task for real estate marketers, but finding and analyzing the right metrics effectively is crucial to measuring ROI, and ensuring buy-in.
---
Highlights:
Talking about marketing as if it's an art rather than a science does a disservice to your department and to your brand as a whole.
Make sure your executives understand the nature and goals of your marketing strategy.
The right metrics will help you track ROI, and justify executive buy-in.
---
Accountability and showing a solid return on investment (ROI) is everything when it comes to ensuring that your business is allocating adequate resources to marketing your brand and properties. And let's face it, too many executives think that marketing is, at best, about supporting sales or, at worst, a department that exists to paste logos onto coffee mugs.
Writing for Marketo, Content Marketing Specialist Bryson Runser points out that as an "informed marketer, it's your duty to infuse credibility into your organization by way of meaningful metrics that tie directly to your top and bottom line." While the C-suite famously cares nothing about internal marketing metrics like Facebook likes or click-through rate, metrics are crucial to the success of marketing real estate. Not only that, effective use of metrics is the best way to establish the function and importance of the marketing department within your organization.
Get your audience on the same page
Before we dive into the nitty-gritty of proving content marketing ROI for the C-suite, it's important to acknowledge that content marketing hasn't been around all that long. It's only in the past decade that the real estate industry has been reshaped by digital and content marketing. This means that you can't necessarily count on the fact that your organization's higher-ups understand exactly what content marketing is.
Take the time to make sure your executives understand not only the definition of content marketing, but also how it will help your real estate brand grow and your business achieve various specific goals. Content marketing expert Julia McCoy suggests using approachable metaphors, such as "content marketing is a vehicle, and content marketing strategy is the engine. The vehicle takes you to your destination only if the engine is in good shape."
Numbers don't lie
One of the main aspects of the "crisis of accountability" is a problematic view of what marketing is: "if marketing leaders insist that marketing is an art and not a science," Runser writes,"then the department will remain isolated from other groups." Establishing that content marketing is not only dependent upon data, but can also be measured, is key to changing that perception.
"Marketing must be able to justify their expenditures as investments in revenue and growth," writes Runser. Of course, it's partly a chicken-and-egg issue, since getting to the point of being able to talk about expenditures in this way does require investment from the top of your business.
We know that measuring the impact of content marketing can be tricky. But it's not impossible. The first step is determining the right metrics to track. For more detailed ideas and analysis, check out this post, which details how to determine and use metrics for real estate marketers to measure the impact of content marketing on brand awareness.
Why are you reporting?
Collecting and reporting on content marketing ROI can feel like you're spinning your wheels and collecting meaningless data. But it's crucial to keep metrics focused on the main goal: to enable you and your business to make decisions that improve your marketing efforts. "This is the difference between backward-looking measurement and decision-focused management," says Runser.
Data for the sake of data doesn't do any good. Data should be used to shape insights, which in turn informs priorities and actions for your business. We've written before about the dangers of vanity metrics, which have no bearing on your bottom line but can give you an inflated sense of success.
It's very easy to fall into the trap of meaningless data collection, especially when marketers are often struggling to prove their worthiness to the C-suite. But using metrics to improve marketing's performance will go a long way towards winning over executives. "[B]y aligning data measurements with your company's strategic objectives," Runser writes, "it will be easier to allocate resources by revenue impact."
Related posts:
Your search results for "Measuring success"
---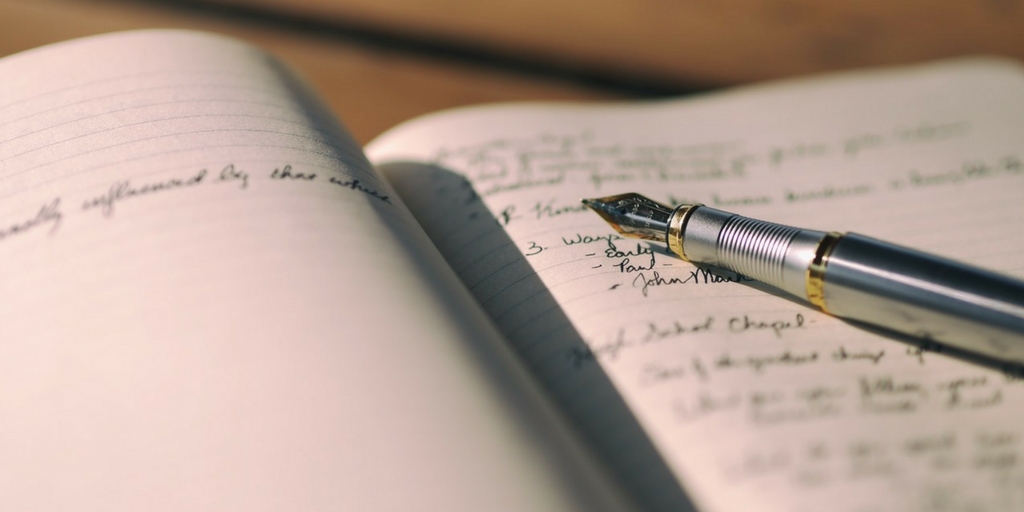 Without a documented strategy, your content marketing is doomed to fail.
Content marketing is one of the most effective ways to elevate your property's reputation in the market, reach prospective buyers or tenants, and increase occupancy. Yet while many real estate marketers are using content marketing, not all feel their efforts are successful. Why do so many organizations feel they are failing? Simply put, they do not have a documented strategy in place.
You would never operate your business without 1) creating a strategy, 2) documenting it, and 3) following the strategy. Nor should you launch a marketing program without having a clear idea of what you want to accomplish and how you plan to do that.
A documented strategy = a successful strategy
A content marketing strategy outlines the methods by which you will target, reach, and engage your audience. Research and execution of these tasks can be quite complex. Writing out a plan and assigning appropriate resources can offer clarity and guidance to your organization throughout the course of your marketing efforts.
Also, remember that content marketing is more of a marathon than a sprint, and achieving results often takes months, even years. Documenting your strategy allows your team to keep focused on your goals and your plan for achieving them in the interim.
Here's why you should take the time to draw up a plan and then write it down.
1) A documented content marketing strategy is more successful than an undocumented strategy or no strategy at all.
Research and analysis conducted by the Content Marketing Institute (CMI) reveals that only 27% of B2C marketers surveyed have a documented content marketing strategy. 50% of those surveyed said they had a strategy, it just isn't written down. According to the CMI, "That's a huge problem. If it's not written down, then it probably doesn't really exist."
Because effective content marketing requires a team effort with a cohesive vision, having an undocumented strategy means you might as well not have a strategy at all. For everyone to be on the same page, it's important to quantify goals, set a detailed plan, and document results.
2) A documented content marketing strategy helps measure ROI.
Many real estate companies struggle with content marketing or have trouble garnering support for the program because return on investment is notoriously difficult to measure. In fact, more than half of marketers say one of their top challenges is measuring content effectiveness (57%) and/or measuring the ROI of their content marketing program (52%).
Having a documented strategy in place gives your organization measurable goals against which to compare your results. Your strategy should:
Document what you hope to achieve through content marketing — more leads, higher conversion rates, more social media followers, etc.
Outline a specific methodology for executing those goals
Assign human resources to each of the tasks
Designate intervals at which to check in and evaluate/adjust your efforts
Offer a timeframe for completion
Documenting your strategy in such a way clarifies where you are investing time and resources so that calculating ROI is less of an abstract process.
Related posts:
Your search results for "Measuring success"
---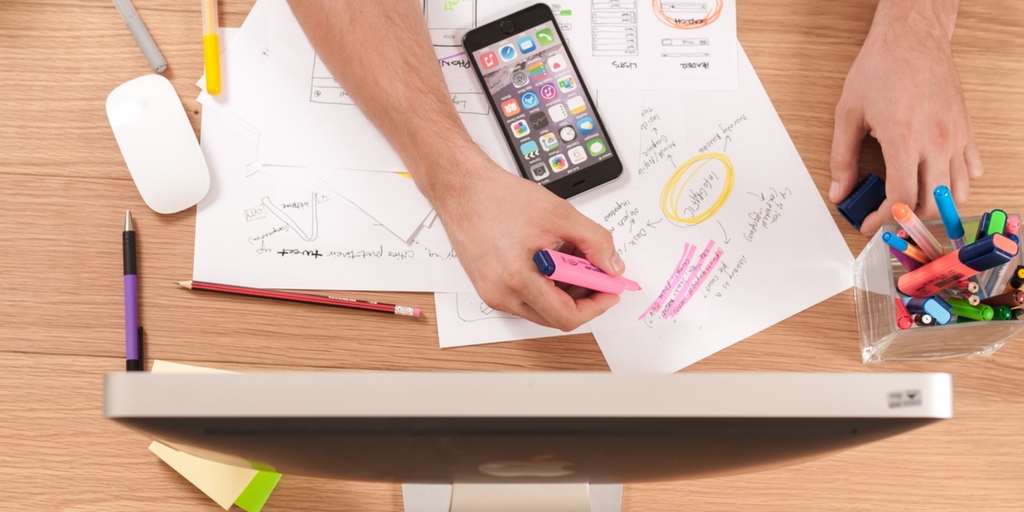 If you want to measure brand awareness for your property, use these 4 metrics, which indicate if prospective buyers or renters know about it.
When it comes to selling property — particularly luxury properties — growing brand awareness is an important goal. Prospective buyers need to know that your property exists and that it can provide the kind of lifestyle they're looking for.
Measuring how well you're doing at getting the word out about your brand and property/properties is critical to optimizing your marketing strategy. But measuring brand awareness can be tricky.
To help you quantify the results of your efforts, here are 4 metrics that indicate that you're building brand awareness.
4 metrics to measure brand awareness
1) Social media reach
The reach of your social content has a direct impact on your brand awareness. As your social media reach grows, so does your potential brand audience.
SharedCount is a free online tool that allows you to track the number of times a piece of content has been shared on social media, including Facebook, LinkedIn and Google. It's an easy way to get basic information about your social reach, so you can spend less time tracking tweets and more time producing your content.
2) Brand mentions
There's a great deal of value to be gained from monitoring discussions about your brand and properties online. Tracking brand mentions can lead to honest feedback and objective insight from potential buyers.
There are several options you can use to track brand mentions. We prefer the convenience of Google Alerts, which allows you to easily set up a custom alert.
Or Hootsuite can track brand mentions, as well as specific keywords and phrases, (like individual properties or neighborhoods) across all of your social media feeds.
3) Blog shares
By adding a share bar to your blog posts, you make it easy for readers to share your blog content on social networks, spreading awareness about your content and your properties through the amplifying effect of social media.
These share bars are easy to set up and even easier to monitor. By measuring your average number of shares per blog, you can track what content your users are drawn to and what pieces fall flat.
4) Search volume
One of the main sources of traffic for most websites is through simple searches. If people are searching for your company or properties, that's a pretty solid indication that they are aware of your brand.
Using online tools, such as Google AdWords or Moz, you can track the searches for your listings, blogs, social media platforms, and any other variation that you find useful. These tools are free, easy to use, and perfect for determining if your brand is popping up when potential buyers are searching.
How do you measure brand awareness?
Related posts:
Your search results for "Measuring success"
---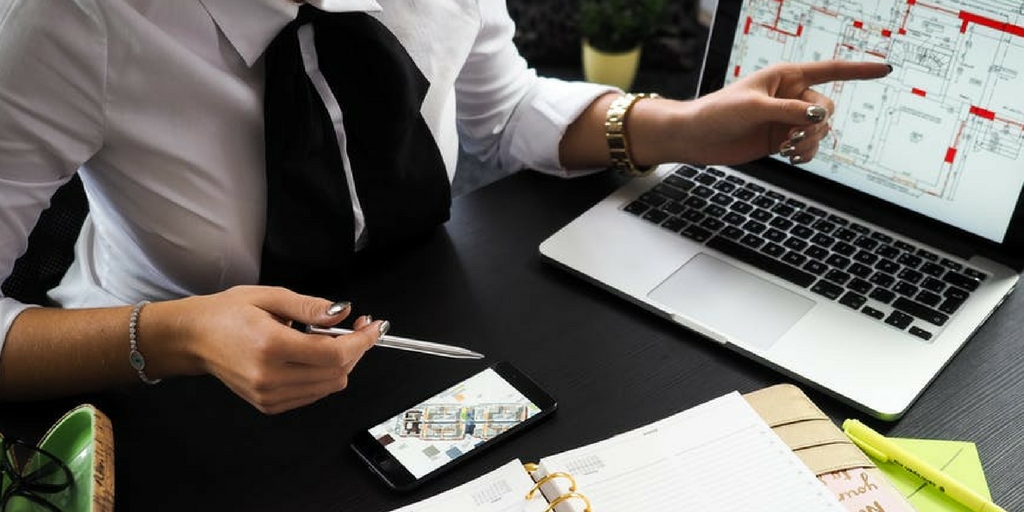 Taking the time to benchmark real estate marketing gives you context for your performance — and shows you what prospective buyers/tenants see when searching for properties.
When people are searching the internet for apartments or condos, what are they seeing? Part of an effective, data-driven marketing strategy is regularly taking the time to benchmark real estate marketing against competitive properties.
We all know that competition drives results. Take Elaine Thompson and Michael Phelps. In August 2016, Thompson claimed the title of the world's fastest woman, and Michael Phelps became the most decorated Olympian of all time. They achieved these incredible feats by continuously pushing themselves to do better — and they weren't just tracking and measuring their personal performance. They were keeping track of the performance of their peers and competitors. The data helped to give them the drive they needed to improve their own performance.
Why benchmark real estate marketing?
The same is true when it comes to measuring real estate marketing performance.
Looking inward, focusing on key performance indicators (KPIs) like website traffic, social media engagement, and lead conversion metrics is important. But these metrics will only get you so far.
You need to be looking at what's happening outside your business and benchmark real estate marketing performance against competitive developments, properties, and even companies. That way, you'll get the knowledge and drive you need to improve your performance and chance of success.
In addition, keeping track of what your competitors are doing can help you to identify threats and strategic opportunities for your properties. If you see that everyone is advertising on Trulia, for example, and you're not, you might want to think about trying it. Or, you might notice that no one in your market is leveraging Facebook Marketplace property listings yet. Is this a place where you could gain strategic advantage?
Who should you be benchmarking against?
While the obvious choice is to benchmark against properties that directly compete with yours, it's also a great idea to benchmark real estate marketing against market leaders. By taking this more global view, you can gain ideas and intelligence from top performers in your area. You may learn something that you can bring to your property's marketing plan that will help edge out your competition.
Related posts:
Your search results for "Measuring success"
---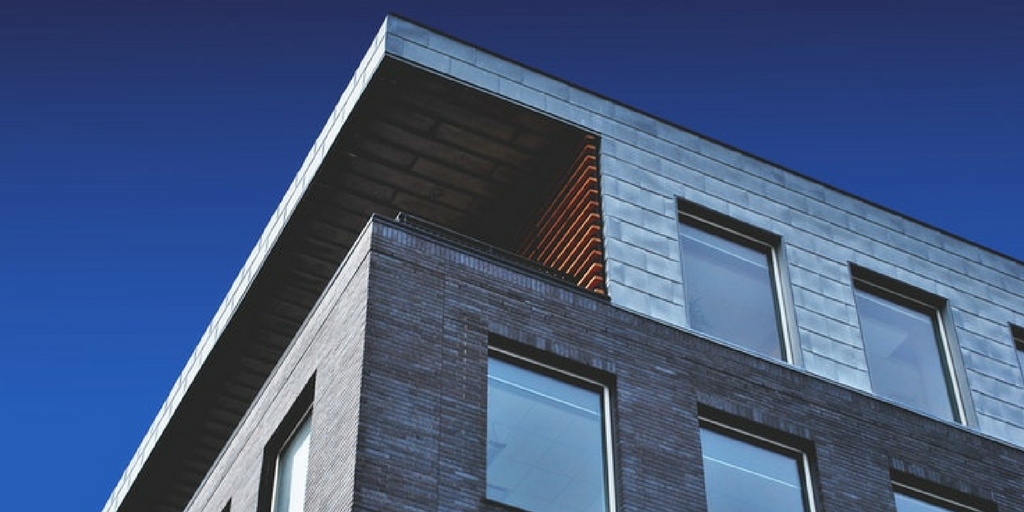 Here are Fronetics Real Estate's most-viewed real estate marketing posts from the last year.
2017 was an exciting year for Fronetics Real Estate. We officially launched our brand, and website, in September. But despite our relatively recent kickoff, FRE is an entity born out of a longstanding expertise in real estate marketing. We have been working with residential and commercial real estate clients for many years under our parent brand, Fronetics.
It is that expertise that we aim to provide for the readers of the Fronetics Real Estate blog. This year, the following have been our most-viewed posts.
Top 10 real estate marketing posts
1) Using Content Marketing to Market and Sell Luxury Real Estate
In real estate sales, you want people to find your properties, like what they see, and ultimately be moved to purchase. In other words, you want to attract visitors, convert visitors to leads, and convert leads to deals. Innovative luxury real estate firms are finding ways to leverage digital tools to guide more buyers down that path to purchase. Read more
2) This Is How Often Real Estate Companies Should Post on Social Media
With social media networks changing daily, it's hard to keep up with where to distribute content, much less how often. Countless studies have attempted to solve the social-media-frequency equation. And while audiences vary across price points and regions, best practices give us some general guidelines. Here's our assessment of social media posting frequency. Read more
3) The Metrics You Should Be Measuring in Real Estate Marketing (Hint: Not Vanity Metrics)
Whether renting a new property or launching a social media campaign, we look for instantaneous numbers that will affirm we made the right choices. But here's the problem: not all metrics are created equal. So-called vanity metrics are measurements that have no bearing on your bottom line but can give you an inflated sense of success. Read more
4) Learn How Content Marketing Increased Real Estate Sales by 37% in 90 Days
Consider this case study of a leading real estate marketing firm who chose to use digital and content marketing to shake up their traditional marketing approach. After just three months of beginning a digital and content marketing program, the firm recognized significant gains in web traffic, social media engagement, and brand exposure. Read more
5) This Is the First Thing You Should Do in Real Estate Marketing
Content marketing is one of the most effective ways to elevate your property's reputation in the market, reach prospective buyers or tenants, and increase occupancy. Yet while many real estate marketers are using content marketing, not all feel their efforts are successful. Why do so many organizations feel they are failing? Simply put, they do not have a documented strategy in place. Read more
6) Real Estate Firm Grows Sales by 300% through Content Marketing
this case study about a prominent real estate marketing firm in one of the most competitive markets in the U.S. When traditional tactics weren't bringing in the kind of business needed to sell 1,500 new-construction homes in a new planned community, the firm turned to a new content marketing program to increase web traffic and build brand awareness. Read more
7) Social Media Can Be a Strategic Weapon in Real Estate Marketing
The real estate industry is built on relationships, partnerships, cooperation, networks, and communication. Being social is a key part of forging a successful real estate marketing strategy. It's time for the industry to embrace the tools that social media platforms offer. Read more
8) Paid Digital Advertising: A Beginner's Guide for Real Estate Marketers
By investing in paid digital advertising, you can boost the reach of your posts, display ads, and videos. Pair quality content with a comprehensive digital advertising strategy, and you will be in a position to drive more traffic, create more brand visibility, and sell or lease more properties. Read more
9) 6 Signs It's Time to Consider Outsourcing Your Real Estate Marketing
Real estate companies are increasingly open to outsourcing real estate management because it allows them to focus on their core competencies while improving effectiveness. So why not apply the same rationale to bolster your marketing efforts? Don't be afraid to look outside the box for the marketing tools you need to succeed. Read more
10) 5 Tips for Building a Successful Real Estate Social Media Marketing Program
Social media is an excellent tool for real estate marketers to communicate with residents/tenants, build brand awareness, gain market intelligence, and even identify prospective tenants or buyers. Particularly if the latter is your focus, it's easy to celebrate every follower you earn as a marketing success. But it's important to remember that a social media follower doesn't necessarily equal a buyer/tenant. After all, participating in social media is not only about earning a large following; it's about building relationships with those people. Read more
Runner-up posts: