Archive for the "Pay-Per-Click and Social Advertising" Category
---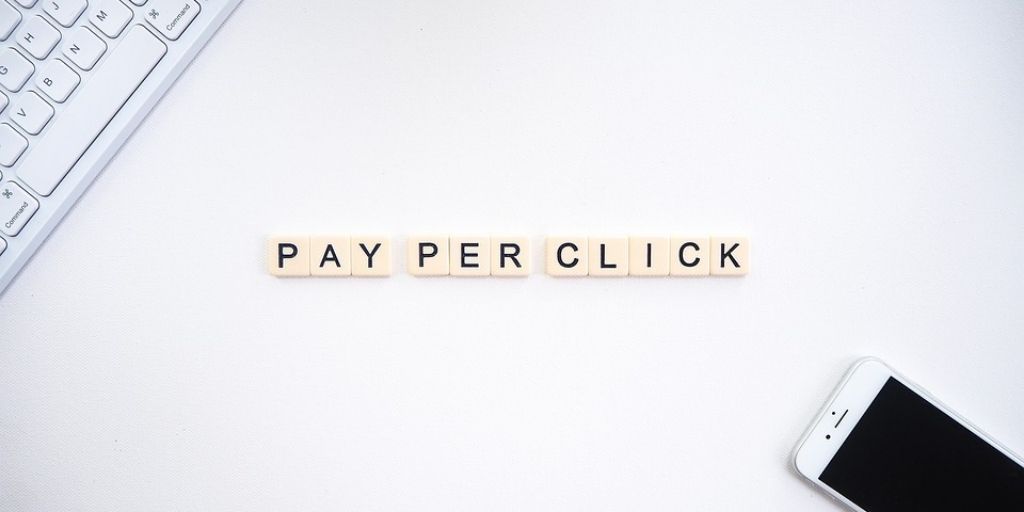 Discover the power of PPC marketing and how it can be used to get in front of more people without spending a fortune on leads.
---
Highlights:
PPC means that you're not going to spend a fortune to get your luxury property in front of potential renters and buyers.
PPC allows you to customize the cost of what you spend per click based on the size of the ad, the prominence on the site, and how popular the website is.
You'll spend less per lead using PPC marketing, which is why it is one of the more popular paid marketing plans available.
---
PPC marketing has been around for a while. Whether you know a little or a lot, we're here to tell you more. If you've thought about using PPC to market your business, we're here to help.
Let's start by learning what PPC is and get a basic understanding of how this form of advertising can work for you.
What is PPC?
PPC stands for pay-per-click. It means that you're not going to spend a fortune to get your luxury development in front of potential renters and buyers. Instead, you're only going to pay for the clicks that are actually made to your landing page.
When you're trying to figure out what type of marketing you want to use, PPC works because it's paid. It ensures that you reach people who you wouldn't ordinarily see your brand. Particularly when you're tapping into a new niche, it can be beneficial to spend money because it will make it possible to get the leads that you need.
When it comes to gaining marketing leads, there are several forms of marketing that can be beneficial. This includes a great-looking website, social media, and paid advertising, which should include PPC.
How does PPC work?
PPC is so much more than paying to have your ad on a particular website. You don't want to spend thousands of dollars to put your ad on a website only for it to sit there without traffic. PPC allows you to customize the cost of what you spend per click based on the size of the ad, the prominence on the site, and how popular the website is.
There are different types of PPC, such as search ads and display ads. This determines where your ad is going to go. A variety of ad networks will make it easy for you to find a home for your ads. Google Ads is one of the most popular ones that you can use. Bing and Microsoft have their own versions, too. With display ads, you're able to choose the graphics as well as where the ad leads to, whether it's a homepage or a specific landing page.
You only pay when someone clicks on the ad. If your ad is shown to 1,000 people and only 10 people click on it, the only expense is the cost of 10 clicks. This ensures that the overall marketing cost is lower. You'll spend less per lead using PPC marketing, which is why it is one of the more popular paid marketing plans available.
Particularly within the luxury development industry, the cost per lead is going to be a little higher while still allowing you to get a great return on investment. Some keywords will cost more than others. Further, where the keywords are being placed can cost more.
A budget can be created to stay in control of what you spend. The cost is usually identified as per day or per month. Once you have reached your allotted budget for the timeframe, the ad network will turn your ads off so that no more money is spent.
Related posts:
Archive for the "Pay-Per-Click and Social Advertising" Category
---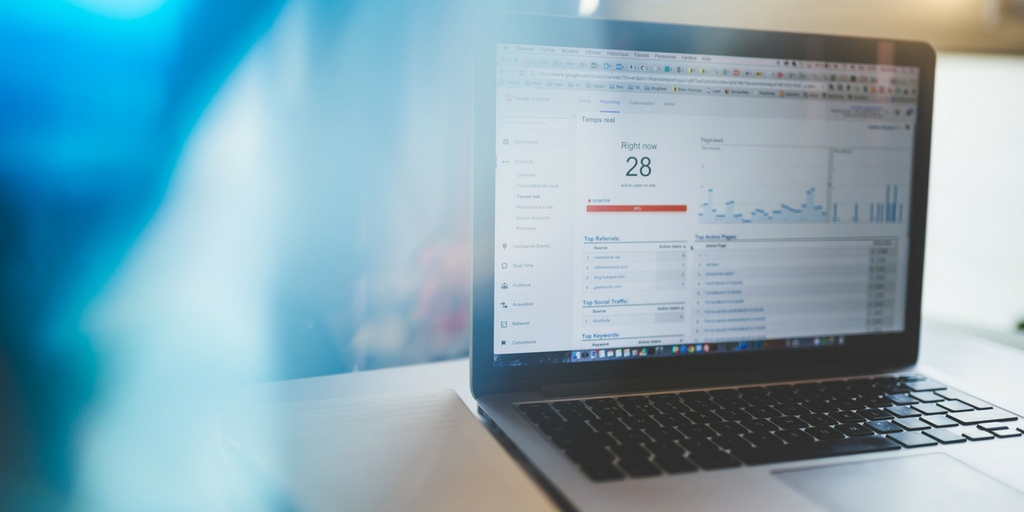 Don't waste your time reporting on vanity metrics, which won't tell you whether you've achieved your ROI.
We all want to see the fruits of our labors. Whether renting a new property or launching a social media campaign, we look for instantaneous numbers that will affirm we made the right choices. But here's the problem: not all metrics are created equal.
So-called vanity metrics are measurements that have no bearing on your bottom line but can give you an inflated sense of success. Generally, they are easy to calculate but are influenced by too many factors — and are too vulnerable to random external events — to be reliable.
Website visits and number of subscribers are two classic examples. A spike in homepage hits may be the result of your marketing efforts, or it may be because of ghost spam. (Or both.) Regardless, more visits do not necessarily correlate to increased revenue — just more visits. In the same vein, having 100,000 email subscribers means nothing if only 1% are opening them. You actually could be losing money in terms of resources allocated if the emails aren't helping drive sales.
Investment vs. vanity metrics
That's why it's crucial to focus on return on investment instead of vanity metrics. You could waste hours reviewing a hundred different analytics that tell you nothing about how revenue was affected by a particular effort. Or, worse, you could use vanity metrics to justify decisions that don't achieve their ROI.
As a simplified example: say you spend $1,000 on a display ad for a new apartment complex targeting established professionals on a local news website, and your analytics report that 100 people clicked through. This sounds like success! But don't celebrate just yet. When you dig past the vanity metric, you find an extremely high bounce rate. That means most of those click-throughs left your site immediately, neither engaging with your property nor moving any closer to becoming a tenant. In fact, you find that only one click-through converts. Was it worth paying $1,000 for this one potential tenant? Probably not.
But say you ran another $1,000 display ad, one that targets a younger audience than you think your property fits. Only 20 visitors clicked through, which sounds less successful than the other ad. But when you follow those 20 click-throughs, you find that 5 ended up renting units, meaning the ad pays for itself many times over. You've also learned that perhaps a younger audience is more suited than you thought to your property. The ROI proves that the vanity metric was quite misleading in this case.
Metrics that help you make decisions
Lean-startup pioneer Eric Reis, who coined the term vanity metrics, said, "The only metrics that entrepreneurs should invest energy in collecting are those that help them make decisions." In other words, measure the things that will tell you if an effort was profitable so you know where to put your time and money.
While vanity metrics tell you nothing about your bottom line, ROI can help you determine whether it was worth spending your resources in a particular way. This is extremely useful on platforms like blogs and social media, where things are constantly changing. Using ROI as a litmus test, you can keep experimenting and making sure you're using these tools effectively. Tracking a vanity metric like number of followers, which is likely to build over time regardless, gives you no indication of which experiments were successful and which weren't.
Your resources are limited, so it's crucial to evaluate your efforts with meaningful numbers that illustrate their effect on your bottom line. Calculating ROI might take some time — both in the few extra minutes to do the math and the amount of time that needs to pass before all the data is available — but that number will be infinitely more valuable to you than any vanity metric on your Google Analytics report.
Related posts:
Archive for the "Pay-Per-Click and Social Advertising" Category
---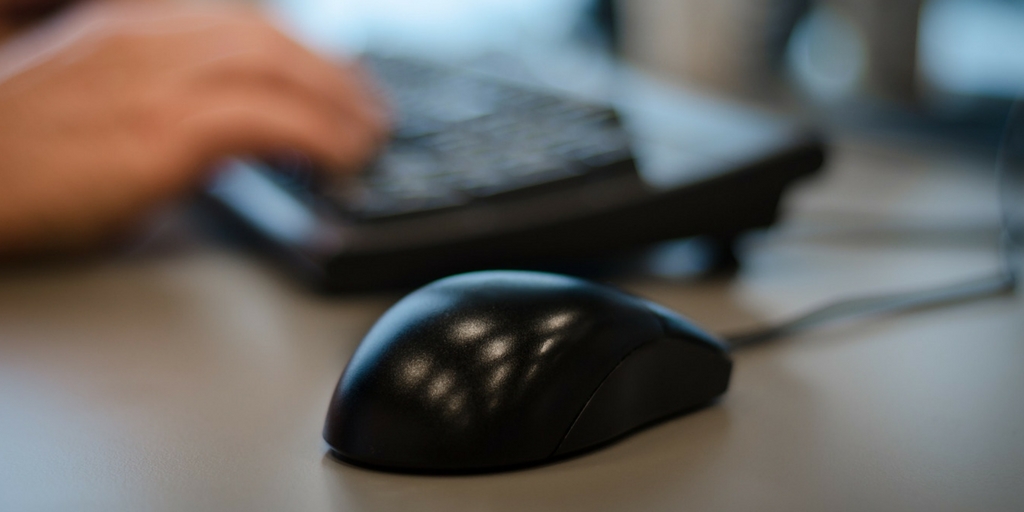 Property X also saw web traffic grow by 180% in 90 days by using Google AdWords and Facebook Ads.
Sometimes our clients can be a little hesitant to try pay-per-click advertising. Take Property X, for example.
Property X's target customer fits a very particular profile, in terms of geography, income, and age. Because of those specific demographics, and because the price point of the property was quite high, the client was not confident that a pay-per-click advertising campaign would be an effective way to reach those target customers. But we thought differently.
When paired with a content marketing program, pay-per-click can be one of the cheapest, in terms of cost-per-lead, and most efficient ways to reach a target audience. Thus, we convinced Property X to try PPC on a trial basis, investing just a small budget.
We developed a strategy for the client, using Google AdWords and Facebook Ads. Over the course of 90 days, the results were phenomenal.
A few key results:
Property X acquired 54 leads.
Traffic from paid search grew by 180%.
The lead-to-customer conversion rate was nearly 3x the industry standard.
Needless to say, Property X will be expanding the use of pay-per-click advertising in the future.
How can pay-per-click help your property?
PPC can seem intimidating to the novice. But, when done right, it can be a highly effective way to reach the very specific kind of buyer or tenant your property is looking for. It helps build brand awareness and generate leads, but it also can serve as a constant reminder to buyers or tenants considering your property.
A little bit of know-how can be all the difference. Partnering with a third-party firm to help you navigate the many pay-per-click and social advertising options will help you ensure you're getting the most bang for your buck and that your messaging and user experience is consistent across all channels.
Related posts: