Posts Tagged "Google AdWords"
---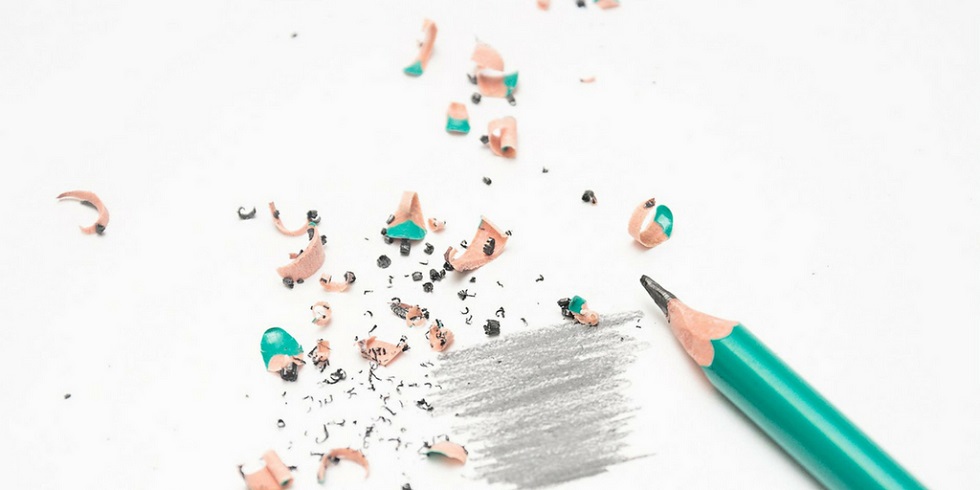 A real estate blog is one of the best ways to market your brand and properties. These five tools can help you generate relevant, engaging ideas. 
We've said it before, and we'll certainly say it again—a real estate blog is one of the best ways you can market your properties. Blogging helps increase search engine visibility, establish your brand, and drive web traffic (new leads). Maintaining an active blog also helps you build and maintain relationships and establish yourself as a trusted resource. 
So, blogging is great for your business—but what happens when you can't think of anything to write about. Content creation possibilities are endless but generating topics can nevertheless be daunting sometimes.  
As usual, the internet is here to rescue you. To get you started, here are five of our favorite sources for generating real estate blog ideas. 
1. Hubspot's Blog Ideas Generator 
Think Mad Libs: Give HubSpot three nouns, and its Blog Ideas Generator will give you topic ideas. This tool is a great way to focus on topics where you want to cultivate your authority and to generate blog post ideas for a topic cluster, in line with existing pillar content.  
2. Google AdWords Keyword Planner 
A free tool that allows you to search for a keyword related to your topic, Google AdWords Keyword Planner helps keep you on message by providing hundreds of keywords and phrases to help you generate ideas. 
 3. 
HitTail
This keyword analysis tool makes use of Google Analytics and Google Webmaster Tools data. It determines which keywords are driving traffic to your website and suggests additional keywords you could target to optimize traffic. Use these keyword suggestions to come up with real estate blog topic ideas. 
 4. 
Alltop
Co-created by legendary business advisor and author Guy Kawasaki, Alltop aims to help you answer the question "what's happening" in topics that pertain to your business. Essentially, it provides a list of recent posts from the most trusted blogs on each topic. It's a great "in" on the most important conversations going on among thought leaders in the real estate industry. 
 5. 
Ubersugggest
It may not be the best tool for coming up with actual post titles, but for generating general topic ideas, you can make Ubersuggest your go-to. Enter a word or phrase, and Ubersuggest produces a long list of results containing the word or phrase followed by related phrases. 
Bonus: Twitter 
Yes, you read that right. Twitter can actually be a useful tool to generate blog post ideas. Try running a Twitter search using your keyword proceeded by a hashtag (#properties, for example) to get a list of tweets containing your keyword. Twitter also has the bonus of being likely the most up-to-date conversation you can find on the web. 
Now, all you need to do is to compile a list of real estate blog ideas, create an editorial calendar, and get started.  
Related posts:
Posts Tagged "Google AdWords"
---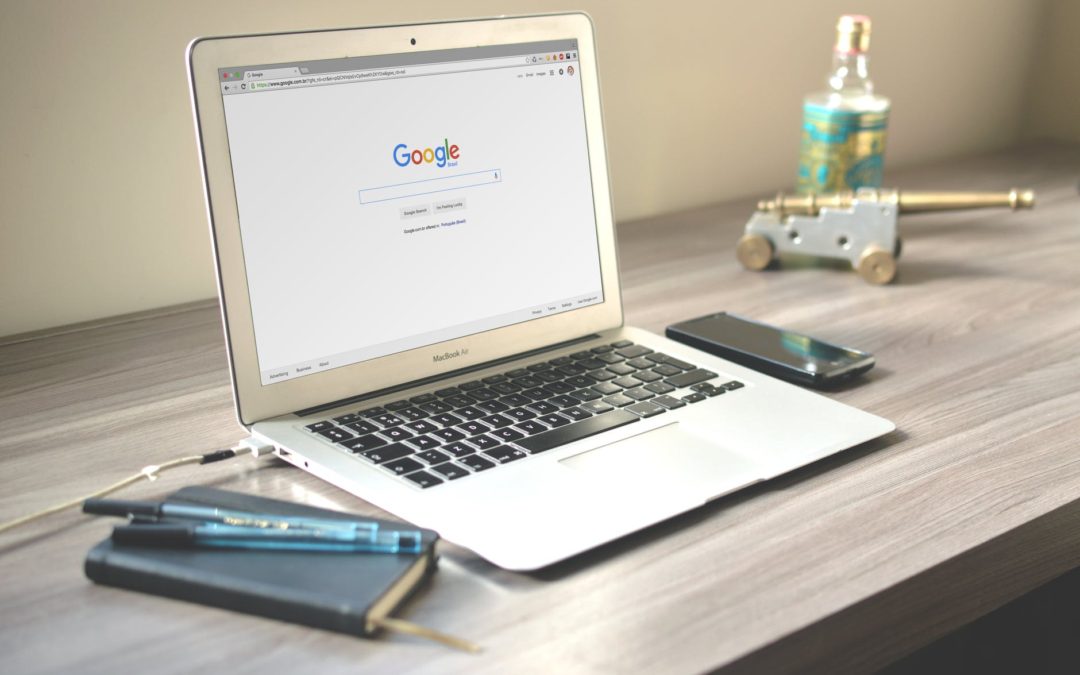 Google sitelinks boost a website's visibility and credibility, and they help users get right to what they're looking for. Here's what real estate marketers need to know about them.
Do you ever wonder if visitors to your website are going right to what they're looking for? For example, if a potential buyer does a google search for properties in your area, will he or she be taken directly to listings, or need to navigate through your website first?
This is where Google sitelinks come in. These links are shortcuts, or a table of contents, designed to help users navigate to the right part of your website quickly, rather than needing to load the homepage first. Here's why real estate marketers need to know about Google sitelinks, and how they can help market your properties.
How do they work?
If you frequent Google (and who doesn't?), it's likely that you've seen sitelinks in action. Typically, if a site is the #1 search result from a query, sitelinks will appear below the listing. To create the links, Google's algorithm analyzes your website's structure and content. It finds the most popular and useful content, and lists it as shortcuts below the search result.
These shortcuts "deep link" to pages within your site, like your blog, pages for specific properties, other content offers, etc. If you use Google AdWords, you'll recognize sitelinks as very similar to the links that appear in ads—but in this case, Google chooses what links get featured.
What's so great about Google sitelinks?
There are all kinds of benefits if you can manage to get sitelinks to appear when your website pops up in a search. In fact, having sitelinks is an excellent indicator of a website with a healthy SEO. It means that your site is properly constructed to allow Google's algorithm to mine and sort its content thoroughly, and feature key components.
Sitelinks help to increase the chances of your most effective pages getting more visibility. Since the algorithm that sets up the table of contents for your website factors in popularity, the content on your site that has historically performed best will continue to get a boost. In the same vein, having those most effective pages be your web calling card instantly lets your audience know what you have to offer. Sitelinks helps put an emphasis on your premium content and properties.
As you might guess, Google sitelinks can significantly improve your click-through rate. Again, since your most popular pages end up front and center, there's a greater chance that searchers will click them right away. You also get a free enhancement of your credibility, just from the fact that with sitelinks, your site takes up more space among search results, drawing the eye.
How can I get sitelinks?
Since there aren't any official guidelines from Google on how to get sitelinks, we need to extrapolate some best practices. Here are five tips to get you started:
Sign up for Google Analytics, and be sure to add their tracking code to your website.
Is your Site Title unique and descriptive? Make sure it accurately reflects your business and properties, and that no one else is using it.
Create a unique and descriptive Meta Description for each piece of content.
Organize your main navigation menu—keep it simple. Keep your most important pages featured as the menu items, with related pages in dropdowns.
Create cross links to and from your website's most important pages.
Related posts:
Posts Tagged "Google AdWords"
---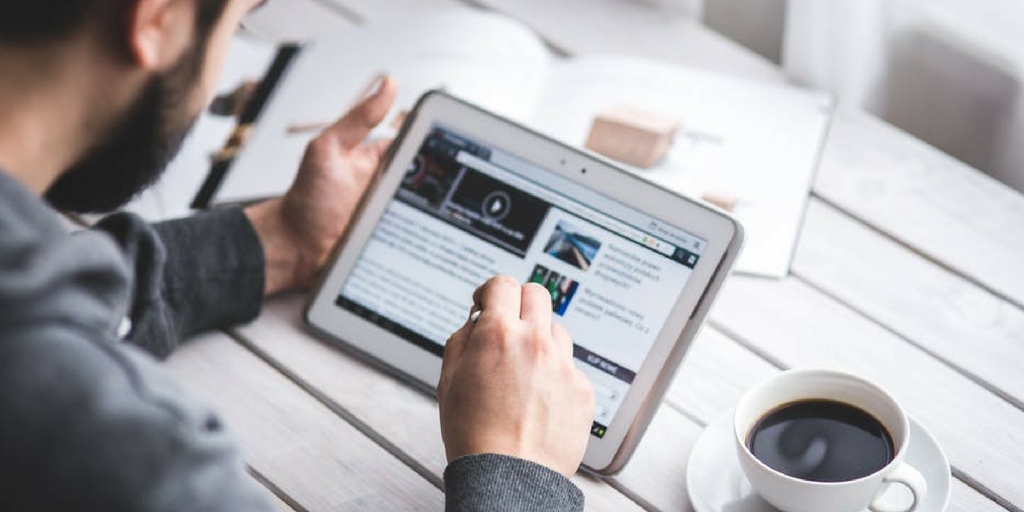 Paid digital advertising can help accelerate your content marketing efforts so that your content gets in front of prospective buyers and renters faster than would happen organically.
We are strong believers in content marketing. Build it, and they will come — or, in content-marketing speak, publish quality content, and buyers will come to you. But, content marketing takes time to bear fruit. There's not much you can do about that.
Except paid digital advertising.
By investing in paid digital advertising, you can boost the reach of your posts, display ads, and videos. Pair quality content with a comprehensive digital advertising strategy, and you will be in a position to drive more traffic, create more brand visibility, and sell or lease more properties.
Your peers understand this. Within the first quarter of 2017, Facebook, Instagram, Twitter, LinkedIn, Snapchat, and Pinterest saw a 61.5% increase in paid media spend. And that's only going to increase through 2018.
So where do you start? Here are three places to get started in using paid digital advertising to help market your property.
3 paid digital advertising platforms
1) Display ads
Display ads are the paid advertisements that appear in front of users on website pages in the form of graphics. Unlike text-based ads, display advertising relies on elements such as images, audio, and video to communicate an advertising message. Display ads are commonly referred to as banner ads, but they don't always take banner form. They can come in all shapes and sizes, and can appear anywhere on a webpage.
Benefits: Because digital ads are visual, they can be customized with your logo, message, images of properties, or an offer to help increase brand awareness. You have the ability to use graphics, video, and audio to really stand out and highlight your properties. Display ads also allow users the ability to target a specific audience. You control which sites they appear on, which geographic area they appear in, and which demographic or niche market they appear to — all valuable tools for the real estate marketer.
2) Sponsored social media posts
There are sponsored posts plus other ad opportunities like Facebook like campaigns, website click ads, and lead ads.
Social media is a natural place to begin if you're looking to get into paid digital advertising, particularly for the real estate industry. A good starting point is Facebook. The social media giant's social ad revenue was more than $9.16 billion in Q2 2017 alone. And it doesn't stop there. Twitter brought in $548 million in social media advertising revenue in the same period, and Snapchat is expected to reach over $895.5 million in ad revenue in 2017.
More specifically, three of the most useful types of sponsored social media posts for real estate marketing are:
Facebook Like Campaigns: These campaigns are aimed directly at increasing the number of likes for a Facebook page, targeting people who might be interested in your brand and the posts you share on Facebook.
Facebook Website Click Ads: These are ads that point people on Facebook to your website, or even the listings for specific properties.
Facebook Lead Ads: These ads allow users to request information, estimates, or newsletters without leaving Facebook. Requiring fewer steps of prospective leads increases conversion rates.
Benefits: Running paid social ads allows you to reach a large audience at a low cost. You pay based on the type of ad you're running. For example, if you're looking to drive brand awareness, you'll incur a CPM (Cost Per 1,000 Impressions). And not only are the ads relatively inexpensive to run, they're not expensive to create. You get all of this plus the ability to target your specific audience, reaching people that are interested in learning about the properties you have to offer.
3) Google AdWords
Google AdWords places your website as one of the top results on a search engine results page (SERP) when a user searches for certain keywords of your choice. When a user clicks the AdWords link or calls your business using that link, you incur a charge (pay-per-click). Otherwise, impressions are free.
Google's most recent update involves changes to the so-called "3-pack," or the listing of three related local businesses on a search results page. Many users rely on the 3-pack to discover businesses in their area that offer the products and services they are seeking. This is particularly helpful for users searching for local real estate. And real estate copanies get the benefit of many additional leads and investors when they appear in the 3-pack.
Benefits: The biggest benefit of Google AdWords is its speed. You appear in a top spot in a user's search results, meaning you are one of the first things a user sees when searching for a specific location or property keyword. That's another good point: Google AdWords allows you to focus on people who are searching for what you have to offer, so you don't pay for a bunch of wasted impressions — particularly valuable in real estate marketing, where geography is key. AdWords also gives you real-time reports to track your ad's success. A dashboard shows information related to each campaign, such as the ads clicked, keywords entered by website visitors, cost of clicks and much more.
Related posts:
Posts Tagged "Google AdWords"
---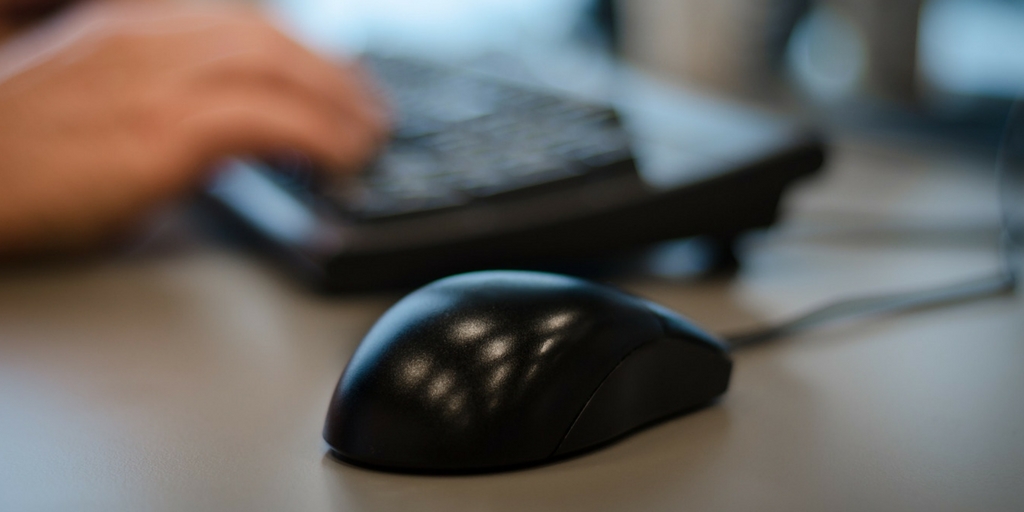 Property X also saw web traffic grow by 180% in 90 days by using Google AdWords and Facebook Ads.
Sometimes our clients can be a little hesitant to try pay-per-click advertising. Take Property X, for example.
Property X's target customer fits a very particular profile, in terms of geography, income, and age. Because of those specific demographics, and because the price point of the property was quite high, the client was not confident that a pay-per-click advertising campaign would be an effective way to reach those target customers. But we thought differently.
When paired with a content marketing program, pay-per-click can be one of the cheapest, in terms of cost-per-lead, and most efficient ways to reach a target audience. Thus, we convinced Property X to try PPC on a trial basis, investing just a small budget.
We developed a strategy for the client, using Google AdWords and Facebook Ads. Over the course of 90 days, the results were phenomenal.
A few key results:
Property X acquired 54 leads.
Traffic from paid search grew by 180%.
The lead-to-customer conversion rate was nearly 3x the industry standard.
Needless to say, Property X will be expanding the use of pay-per-click advertising in the future.
How can pay-per-click help your property?
PPC can seem intimidating to the novice. But, when done right, it can be a highly effective way to reach the very specific kind of buyer or tenant your property is looking for. It helps build brand awareness and generate leads, but it also can serve as a constant reminder to buyers or tenants considering your property.
A little bit of know-how can be all the difference. Partnering with a third-party firm to help you navigate the many pay-per-click and social advertising options will help you ensure you're getting the most bang for your buck and that your messaging and user experience is consistent across all channels.
Related posts: