Archive for Katie Russell
---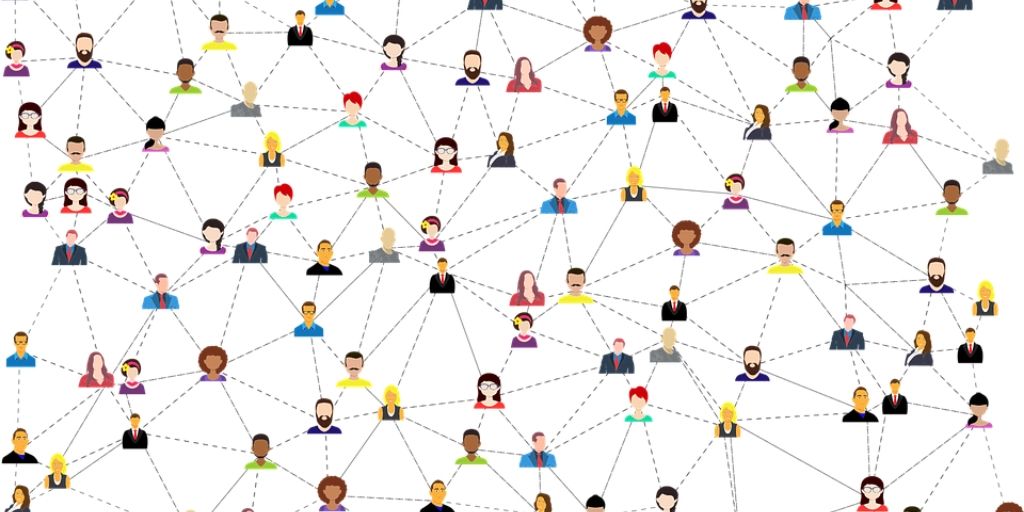 How do you gain 
maximum exposure 
for
 your luxury 
brand
? 
Here are 8
 tips to boost your real estate social media strategy.
Did you know that 91% of marketers are looking for the best ways to engage their audience on social media? Real estate is a very competitive yet lucrative field, a fact that demands a real estate social media strategy. But only those who know how to utilize the best tools and strategies get results.  
When it comes to shifting properties, the game is on another level. Local developers are moving towards visually appealing homes complete with a wide range of wellness amenities — and they let it all shine as part of their real estate social media strategy. 
To move towards a positive step in luxury development, successful real estate marketers are using social media as the go-to strategy to get high quality leads. Want to know how to boost your real estate marketing game using social media?  
Here are our top tips on how you can make your 
real estate 
social 
media 
strategy 
a success.
1. Have a unique social media profile
Do you think it is enough to open a social media account for your real estate company and fill the profile details in a hurry? Of course not. You need to optimize your profile and ensure it stands outs from the rest. You'd be surprised to find out that 79% of the people in the United States have a social media profile. So, while you will need to add relevant information related to your business, such as contact details and address, fill out the story section to make it clear which services you are offering. 
2. Share luxury development content for local people
A vast number of people who will view your properties will most likely come from the same area where your real estate company is located. Therefore, it makes sense to focus on posting local content that will drive the locals to your social media platforms. Apart from posting content, you can also target local people by sharing local news, information related to the prices of local properties, and local events your company will be sponsoring. Make sure to share photos that are geotagged. 
3. Add videos on your social media pages
YouTube is one of the top search engines for videos. In fact, 86% of home shoppers prefer to use video to get more information about properties. Besides, 52% of marketing professionals agree that video content tends to have the best return on investment (ROI). Uploading a video on social media could be the difference between a home buyer choosing your company or that of your competitor. 
4. Use reviews to promote faster sales
Social media provides a platform for consumers to tell their truth about a specific service or products which then motivates other potential customers to take decisive action. Also, 62% of potential home buyers would go for a real estate company that was found online and had excellent reviews. To connect with your customers, share their success story, testimonials, or review on social media. You can even go further and offer an incentive to motivate people to leave a review.  
5. Add hashtags to your content
Users on social media are looking to make a personal connection with the people behind the real estate marketing and not automated machines. Create social media content in advance to avoid last-minute rush and add hashtags that clearly shows how your luxury development is unique. 
6. Engage with your followers to increase brand awareness
One of the best ways to attract internet users to your real estate company is to educate them and offer free advice. Posting information related to property listing at all times will make you look promotional. You can quickly build your brand and connect with people by giving them beneficial advice, such as the latest real estate marketing trends 2019. That way, people will view you as an expert in the industry and contact you for any inquiries. 
7. Find local online communities
While Facebook is a great platform for finding and connecting with local communities, Instagram is one the fastest growing social media platforms with over 1 billion active users. You can use both platforms to build a community and start creating content for them. 
8. Make use of Pinterest
People are likely to be more attracted to property listings with high-quality images. In fact, 87% of home buyers find photos of properties very useful in making an informed decision. Apart from social media, you can use Pinterest to pin visually appealing images to popular boards related to real estate. 
What do you think will be the most important part of your real estate social media strategy?  
Would you like someone else to do the job? We are here to help.  
Related posts: 
Archive for Katie Russell
---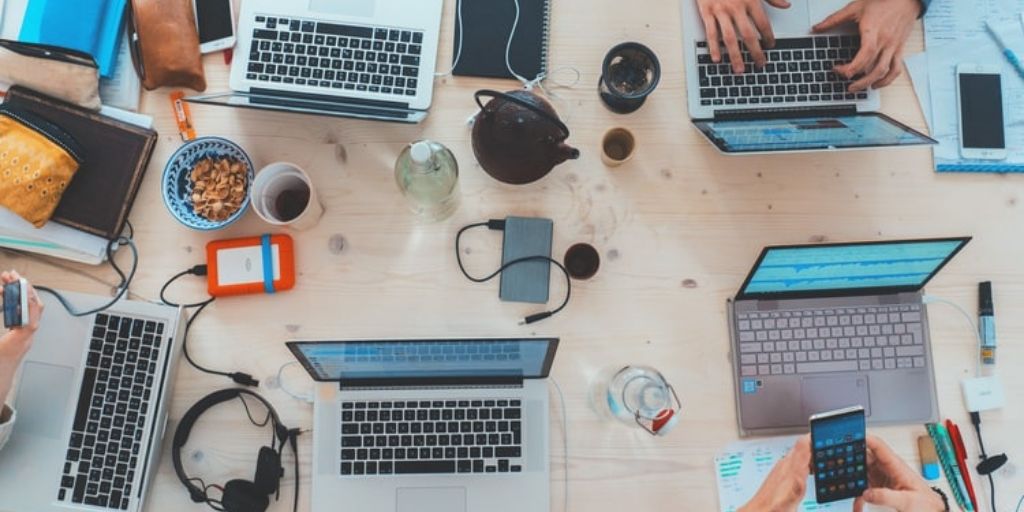 The best way to come up 
with engaging and creative 
content is to think outside the box and
,
 sometimes, take risks. Here are 4 rules to break to produce truly creative content
 for real estate marketers
.
---
Highlights: 
Produce creative content by t

hrow

ing

 out the template approach and start thinking about what makes you stand out.

 

Don't be afraid to showcase what you do best through different avenues, like customer or vendor testimonials.

 

When you're committed to curiosity, you naturally become a learning organization and this learning leads to more creative content.

 
---
With over 4 million blog posts published every day, you have to be really creative to drive traffic to your website and attract prospective tenants or buyers to your properties. Marketers may think they need to follow these rules, but in fact, you need to break them to craft creative content.  
1. Mirror competitors
While it's true there might be trending topics that you will want to cover, you should think more about the value proposition of your specific property and put the focus there. This will help you write creative content that stands out from your competitors and is not repeating what "everyone else is doing." Remember, your property is unique, so your content should be too. 
2. Marketing mindset
While your marketing team knows everything about your property, some of the best stories and blog content come from your other teams. Existing residents or buyers, property managers, neighborhood vendors, and local businesses often have a really good prospective or story to tell. Tap into those unique stories for creative (and personalized!) content. 
3. Keep it obvious
While there will definitely be some obvious things that stand out about your property that you're going to want to highlight, sometimes the most creative content comes from a different perspective. For example, you may want to talk about events that are taking place near your property over the summer, like rock concerts, performance art, open-mic nights, or anything else that appeals to your buyer personas. Don't be afraid to get specific and dig a little deeper; the result will be creative content that stands out to prospective tenants or buyers.  
4. Repeat success
 While it's true you should look at the analytics and build upon content that has been successful in the past, you should also be taking some risks when you're developing your content calendar. Build in a healthy mix of what's worked for you in the past — what resonates with your target audience — and something new, out of left field. Real estate marketers need to keep experimenting. Audiences are constantly evolving, so your content should be too.  
Have you published creative content by thinking outside the box? Have you been successful?  
Related posts: 
Archive for Katie Russell
---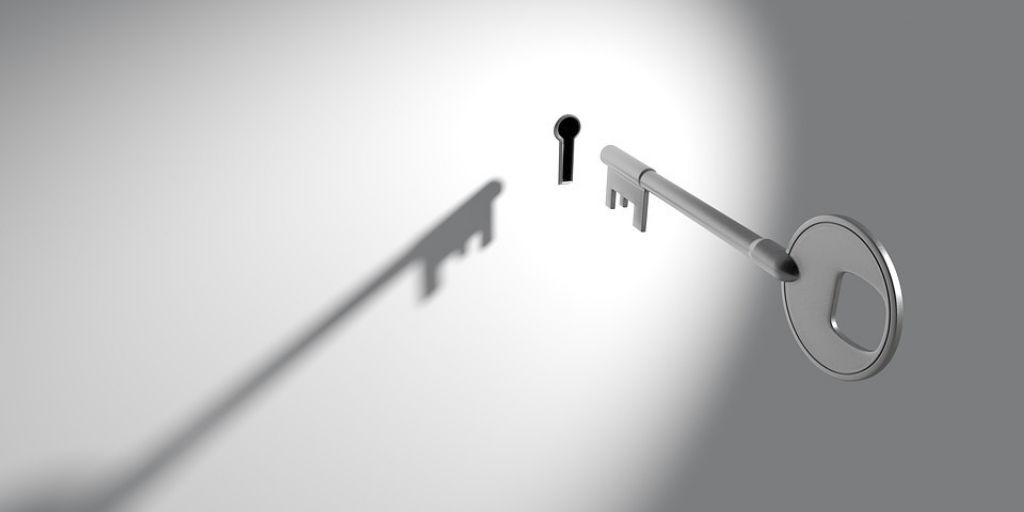 Virtual tours are making waves in the real estate industry as software takes staging and online tours to the next level
 With online searches accounting for more than two thirds of the time that buyers devote to finding the right property, it's essential for real estate marketers to adjust their efforts accordingly. But it takes more than a robust website and informative blog posts to get your properties sold.   
The latest trend among digital marketers: virtual tours that offer prospects an actual inside look at your real estate listings from wherever they happen to be.  
Virtual tours: the basics
Utilizing the newest technology, potential buyers are given the opportunity to leisurely explore your listing without ever stepping foot inside. Leads can take their time and truly get a sense of what it might be like to call your property home. The digital tool gives developers an opportunity to save money, time, and creates an opportunity for exponentially larger reach than traditional tours. 
Why real estate marketers need to be creating virtual tours
Convenience
Purchasing a piece of real estate is a big decision and not one that is usually made overnight. Make searching for your properties convenient to potential buyers by showing them exactly what they can expect when they walk through the door.  
Here's sound advice from Quicken Loans:  
"While there are a lot of companies and software out there that can help you create the most technologically-advanced virtual tour on the market, your main objective should be to create an online experience that is easy to navigate and does a good job showing off your home." 
Cost effective
Virtual tours can be elaborate 3D tours done by a production company or as simple as shooting video on your cellphone. Using available resources, like your mobile phone, allows real estate marketers to get their properties in front of prospects without a huge financial investment.  
Stay ahead of the competition
Buyers who view properties with virtual tours are two times more likely to set up an actual tour. With numbers like that, it's easy to see why real estate marketers need virtual tours to stay ahead of their competitors. Buyers have the opportunity to engage with your property, while learning more about your brand. 
Virtual tours have exponential reach
and longevity
As a marketer, you know that longevity is key in creating content. Virtual tours are a cost-effective, time–saving tool that can showcase your property for as long as it is available. Get the most out of your virtual tour by posting it to your website, write a tour-based blog post, and share it social media. The more visible your virtual tour is to prospects, the more organic reach you'll gain. Reply to comments (positive and negative) and answer any questions that prospects may have. The more engagement a brand has with leads, the closer you are to closing a deal. 
Final thoughts
Virtual tours are rapidly revolutionizing the real estate industry. It allows potential buyers to view your listing at their own convenience, anytime, anywhere. Have you tried posting a virtual tour of your property? We'd love to hear about your experience.  
Related posts:
Archive for Katie Russell
---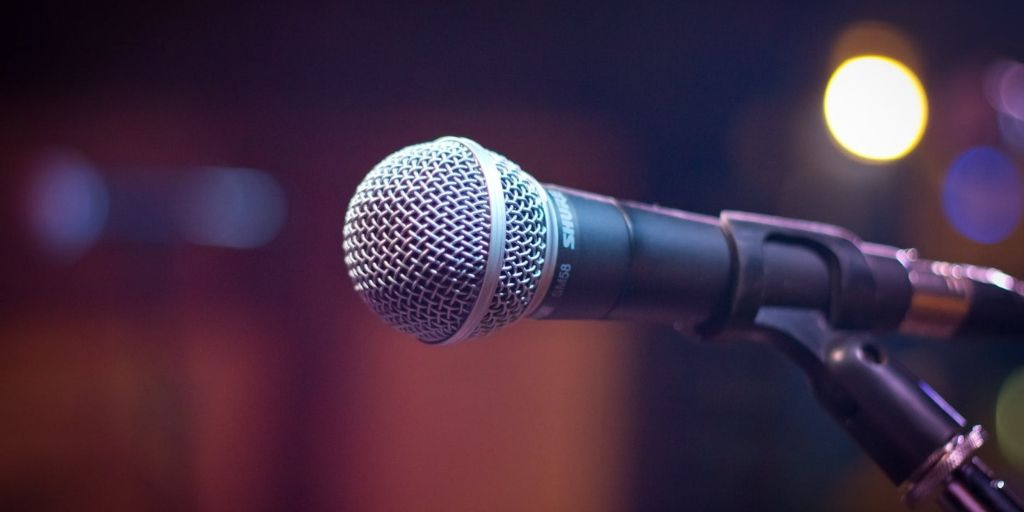 Need some new digital marketing ideas?
 Check 
out our new favorite TED Talks for real estate marketers.
One of our most popular posts focused on the success of TED Talks for real estate marketers. As many of you know, the lecture series has published more than 100,000 talks on YouTube with over 2 billion views. 
From technology and analytics to home design and child-care tips, TED Talks cover an array of topics, hence the astonishing number of views. For our real estate marketers, we've pulled together 5 new TED Talks since our last post to keep you inspired and create innovative ways to market your brand's properties. 
5 TED Talks for real estate marketers
1. Barbara Corcoran:
Rethinking Failure
Founder of The Corcoran Group & Shark on ABC's "Shark Tank," Corcoran is responsible for building the largest and best-known brand in the brokerage business. In her talk, Rethinking Failure, she discusses her personal, firsthand experience of embracing failure and re-imagining what it has meant for her own path to success. This is a must–watch for any real estate marketers who are just starting out or savvy marketers looking to refresh their strategies. 
2. Dan Pink: The Puzzle of Motivation
Career analyst Dan Pink examines the Puzzle of Motivation, starting with a fact that social scientists know but most managers don't: Traditional rewards aren't always as effective as we think. His illuminating stories will leave viewers ready to abandon old ways of motivating your marketing team and jump into innovative methods to reach your potential. 
3. Ernesto Sirolli: Want to help someone? Shut up and listen!
When most well-intentioned people hear of a problem that they think they can fix, they go to work. This, Ernesto Sirolli suggests, is naïve. In this funny and impassioned talk, he proposes that the first step is to listen to the people who you're trying to help. This lively TED Talk tells real estate marketers how to actively listen to help build their brand and, ultimately, sell properties.  
4. Angela Duckworth: How Grit Can Transform Your Attitude and Real Estate Career
Looking for inspiration backed by science? Angela Duckworth's talk on grit takes an in–depth look at what motivates people to succeed, against all odds. What Barbara Corcoran discovered through trial and error, Duckworth explains through a scientific lens. 
5. Ben Miller: T
he Real Estate Deal that Could Change the Future of Everything
Ben Miller, co-founder of the real estate investing platform Fundrise, covers technology's place in the world of real estate in this TED Talk. His insight into how technology will shape the future of real estate marketing will leave you contemplating the role of AI, 3D technology, and other innovative marketing solutions in your digital marketing strategy. 
What TED Talks for real estate do you recommend? 
Related posts: 
Archive for Katie Russell
---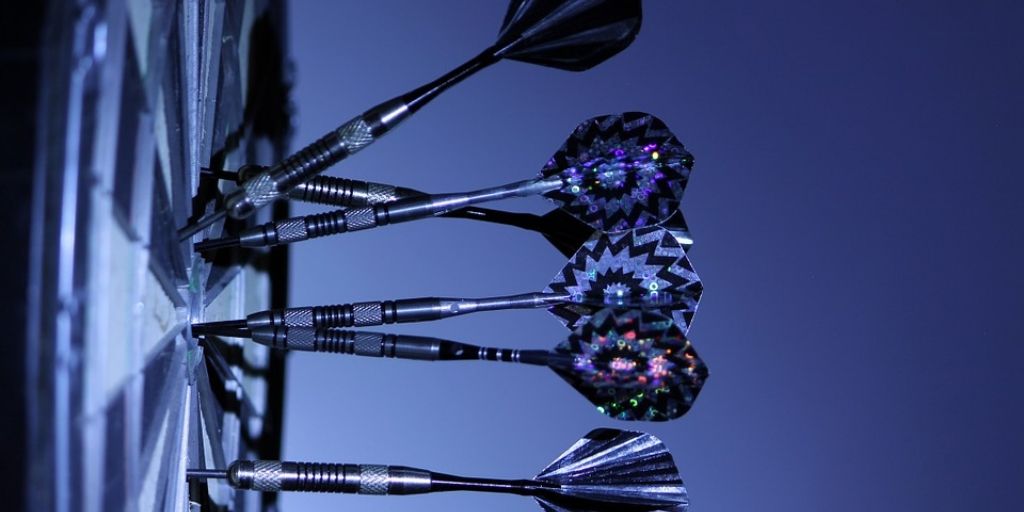 Retargeting offers a number of advantages to real estate marketers, including increased lead generation and conversions.
---
Highlights:
A retargeted ad, rather than going out to a general population with certain parameters (a specific search term, for example), is limited to those who have already visited your website.
Customers need repeat visits or contacts with your brand to determine if they want to purchase or lease one of your properties.
Retargeting makes it easier for you to connect with potential clients and get the results you need to grow your business.
---
As you set your real estate marketing strategy for 2019, you want to be sure that you aren't missing out on any vital opportunities to reach potential customers. You've probably designed plans for your social media accounts, put together an email marketing list, and worked to improve your SEO — but have you considered retargeting as part of your real estate marketing strategy for 2019?
What is retargeting?
Retargeting allows you to focus your attention on people who have already visited your website. A retargeted ad, rather than going out to a general population with certain parameters (a specific search term, for example), is limited to those who have already visited your website. This allows you to generate more repeat traffic, which can, in turn, help with your conversion rates and, ultimately, your sales.
In order to set up ad retargeting, you start by inserting a specific piece of code into your website. Google ads have easy to follow tutorials on how to set up codes that link to your ads. The code has no impact on the way your site runs and, for the most part, it's unnoticeable to potential clients. When they visit your website, however, the code attaches a cookie to the visitor. Then, when the visitor leaves your site and sees ads elsewhere on the internet, the cookie lets the ad provider know they've been to your site — and increases the likelihood the visitor will see one of your ads.
How does retargeting help?
As a real estate marketer, you may make contact with your clients in a variety of ways: via email, over the phone, in person, on social media, and through your website. When potential buyers visit your website, they only have about a 2% chance of converting, whether that means signing up for your email list or calling you about putting their house on the market.
The more they spot your brand, the more likely they are to remember your name and company, which increases the chance they will turn to you when they are ready to make a purchase. Customers need repeat visits or contacts with your brand to determine if they want to purchase or lease one of your properties. Retargeted ads ups the chances of a conversion by as much as 70%.
Is retargeting part of your strategy?
So, how do you actually incorporate retargeting into your real estate marketing strategy?
Adding retargeting to your paid search ads will increase the odds you will reach potential clients who have visited your site in the past, which raises the odds they are genuinely looking for a property in your area. Retargeting is also a highly effective way to connect with past clients when they have future property needs.
The simple strategy of remarketing can offer a number of advantages that will make it easier for you to connect with potential clients and get the results you need to grow your business.
Related posts: