Archive for Katie Russell
---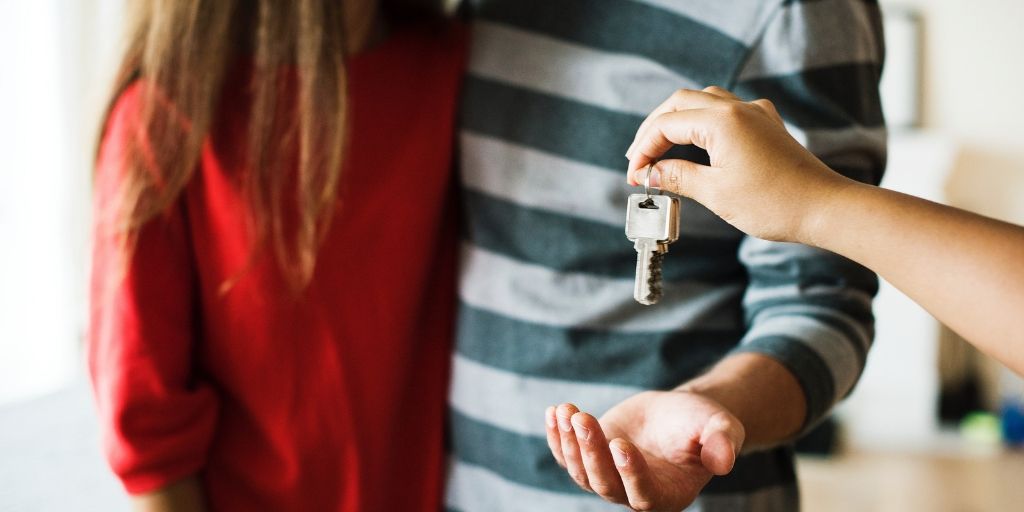 Using emotion in your real estate marketing to appeal to buyers can help you sell homes more easily and effectively.
---
Highlights:
Emotions often strongly influence buying decisions when the time comes to purchase a property.
There's a big difference between listing facts about a property and using an emotion-driven, storytelling style that will appeal to potential buyers.
If you want to take your real estate marketing efforts from dry to extraordinary, using emotion is the most effective tactic for connecting with potential buyers.
---
Real estate marketing comes in a number of forms. As a marketer, you may go out of your way to create a stunning website, maintain social media pages across a range of accounts, and even send out advertisements to help drum up interest in your available properties. If you want truly spectacular marketing for your available properties, however, there's one key way to take your efforts to the next level: get personal.  
Appealing to the Emotions
Buying a home is a very personal decision. Many people are eager to make a move: to find the perfect home for raising a family or start a new life with a partner. Emotions often strongly influence buying decisions when the time comes to purchase a property — and as a real estate agent, your marketing should take advantage of that. By appealing to your buyers' emotions, you can often sell houses faster.  
Try some of these strategies: 
Take a look at the property from an emotional perspective. 
Imagine who might be seeking to live there. Is the property a single-family home? An apartment building? The perfect space for a business just starting out? Once you have a good idea of who might want to purchase the property, create a clear buyer persona. Imagine what is important to those individuals and how they could be influenced to fall in love with the property.  
Include the appeal to emotion in your ads. 
This is especially effective on your social media ads and emails, but it can be used anywhere. Use your imagination and encourage potential buyers to picture themselves in the property. Include imagery that can help buyers imagine what it might be like to live there. This might be as simple as taking a walk down the convenient sidewalks out front or watching the kids play in the backyard.  
Use the right language. 
You have a good idea of what buyers want to know about the house: the number of bedrooms and bathrooms, the size of the garage, and whether it has a fireplace, for example. There's a big difference, however, between listing those things as facts and using an emotion-driven, storytelling style that will appeal to potential buyers.  
Effective Marketing: Appealing Through Others
Your marketing efforts help you connect more effectively with your buyers. But it isn't just your advertisements that will showcase your properties. Take time to get to know the neighbors around your properties. Often, they can be your most effective tools. Do they have a friend or family member looking for a place to live and who would consider one of your listings?  
The neighbors are also an incredible source of information. What makes them love living here? By chatting with the neighbors, you don't just encourage them to share information about the property with potential buyers, you also glean valuable information from the exchange, which helps you market more effectively. 
If you want to take your real estate marketing efforts from dry to extraordinary, using emotion is the most effective tactic for connecting with potential buyers. Buying a home, in particular, is a very emotional decision for most buyers so take advantage of that emotion as you create your marketing campaigns to help them fall in love with your listings.   
Related posts:
Archive for Katie Russell
---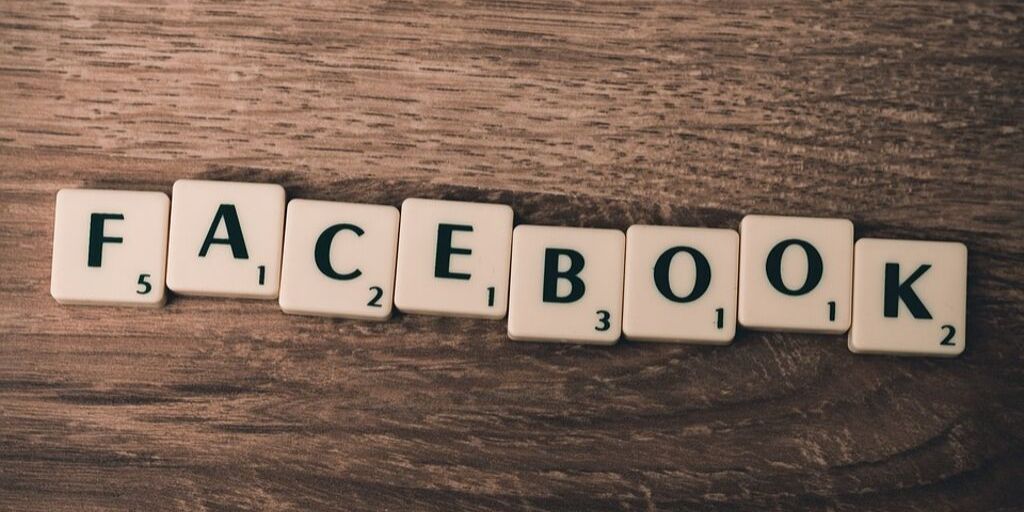 As of September 1, a new Facebook ad policy surrounding housing ads is in effect. Will these changes mean an end to real estate marketing on the social platform? Here's what you need to know.
Facebook is no stranger to the limelight these days. From Cambridge Analytica and other confidence-shaking scandals to major changes to business pages, the only constant is … change. But this month's new ad policies for special categories — including housing, employment, and credit — is set to have a major impact on real estate marketers.
Facebook settlement
To understand the changes and how they'll impact marketers, we need to start from the beginning. On March 19, 2019, the National Fair Housing Alliance (NFHA), Communications Workers of America (CWA), and several regional fair housing organizations settled civil rights claims against Facebook. The NFHA and other organizations claimed that policies "unlawfully enabled advertisers to target housing, employment, and credit ads to Facebook users based on race, color, gender, age, national origin, family status, and disability."
Changes from the settlement
The following rules are in place for housing (and employment and credit) ads as of September:
Facebook will establish a separate advertising portal for creating housing, employment, and credit ads on Facebook, Instagram, and Messenger that will have limited targeting options to prevent discrimination.
Facebook now has a separate page where users can search and view all housing ads, regardless of whether users have received the housing ads in their News Feeds.
All advertisers will be required to certify that they are complying with Facebook's policies prohibiting discrimination.
Facebook will no longer allow ZIP code targeting. All ads must have a minimum 15-mile radius of a specific location.
Facebook's Lookalike Audience tool will no longer consider gender, age, religion, location or Facebook groups.
What the new Facebook ad policy means for real estate marketers
Time to put on our thinking caps! While we believe real estate marketers weren't intentionally discriminating against anyone, microtargeting has become a major asset in Facebook's paid digital advertising. Microtargeting allowed real estate marketers to segment potential customers, helping decide who marketers should target and create personalized ads for those leads.  Without the ability to microtarget audiences, real estate markets will have to shift their ad strategy.
A flicker of hope
There could actually be some benefits from these new policy changes for real estate marketers. Facebook is creating a new tool that allows users to search all housing ads for rentals or sales (or finance of housing or for real estate-related transactions, such as appraisals and insurance). This tool could help boost brand awareness by making ads more widely available to audiences and increase organic reach for brands.
The jury is still out
Though Facebook is still a powerhouse for digital marketers (don't forget the platform has over 2 billion active monthly users), time will tell how these Facebook ad policy changes will impact real estate marketing. In an age when customers are demanding more personalized, custom content, off-target ads seem like a step in the wrong direction. Tick, tock.
Related posts:
Archive for Katie Russell
---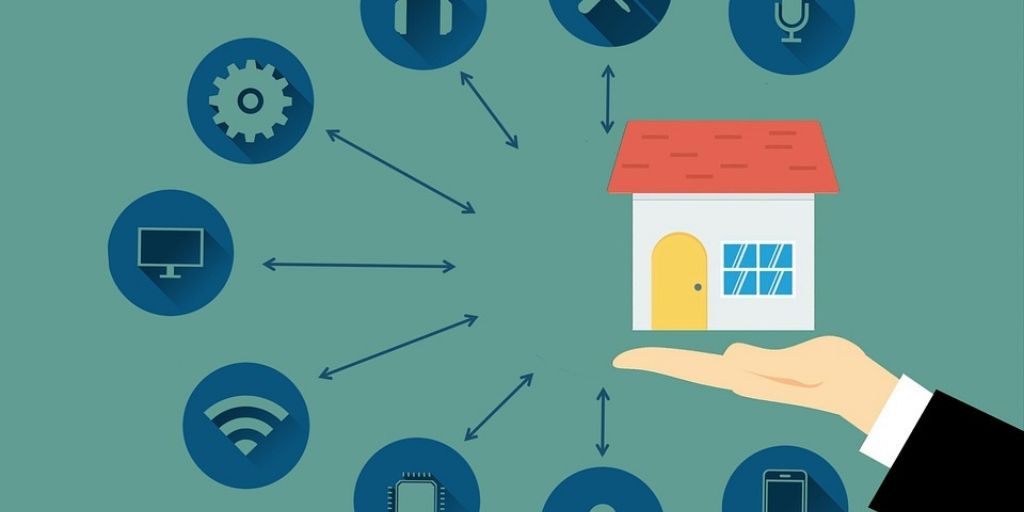 From security and privacy measures to wellness amenities, here are six luxury real estate trends for marketers to take note of. 
Smart home technology, high-level amenities, and emphasis on security — those are just some of the luxury real estate trends that will shape the market this year and beyond.  
 Here's what you need to know, boiled down to a 5-minute read.  
Overview of the luxury real estate market trends in Boston
The luxury real estate market is changing rapidly due to technology that allows for increased consumer mobility. More and more buyers are able to tour homes virtually, giving them access to properties around the clock. Affluent buyers have started to expand the ownership of property beyond their historical locations, branching into new areas and even across state lines. 
And let's not forgot about millennials. While Baby Boomers still possess more current wealth, younger buyers continue to grow tremendous spending potential. That is why they have become a crucial market segment for luxury real estate agents. 
Luxury real estate trends to look for
Similar to other industries, the real estate world is driven by demand. In fact, the nationwide average selling price for luxury properties increased towards the end of 2018 despite increased mortgage rates. But several factors remain constant: the trends and features that come with high-end homes. Here are the most popular trends. 
1. Smart homes
Connectivity and convenience go hand in hand in luxury real estate. A home equipped with the latest in digital technology is a statement of wealth and modernity. The smart home does not only benefit the environment but deliver financial benefits to the owner as well. For all the developments with smart locks, smart thermostats, and more, we are only seeing the beginning of the smart home revolution. 
2. Advanced security
The affluent home buyers spare no expense to ensure their lives and items remain secure. From hiring architects who conceal houses to scraping their properties off the grid, this market segment invests heavily in security.  And more advanced features and products will hit the market in the next few months. 
3. Focus on privacy
In addition to security, buyers at this price point also value privacy — and they are willing to spend big bucks to achieve that sense of complete seclusion. If you acquire a home for $5 million, you do not expect it to be visible to neighbors or have anyone from the street walk to your front door. Buyers want homes with gates, hedges, and walls, but not that big chain link fence. Aesthetically pleasing privacy features add a different layer to it. 
4. Guest suites
Most luxury buyers are embracing the trend of guest suites. The suite does not have to be detached. It can sit right off the garage downstairs or be equipped with an en-suite bathroom to be used by visiting family or friends, as well as the live-in maid or nanny. Buyers also prefer extra space and rooms for home offices, workout rooms, or a gym. 
5. Swimming pools, particularly smaller ones
A pool is one of the key expectations in any luxury property. However, few people want the pool to take up the entire backyard. Instead, home buyers may opt for a smaller plunge pool or a "glorified jacuzzi." With the construction of big homes on small lots, the trend makes perfect sense.  
6. Amenity-rich homes
Customized libraries, wine cellars, yoga roof decks, serenity spaces — affluent buyers have moved beyond private gyms. And developers are responding accordingly, adding wellness amenities to new projects. Eco-friendly features have also begun to play a more significant role with buyers specifically searching for LEED–certified buildings.  
What trends have you noticed in luxury real estate?  
Related posts:
Archive for Katie Russell
---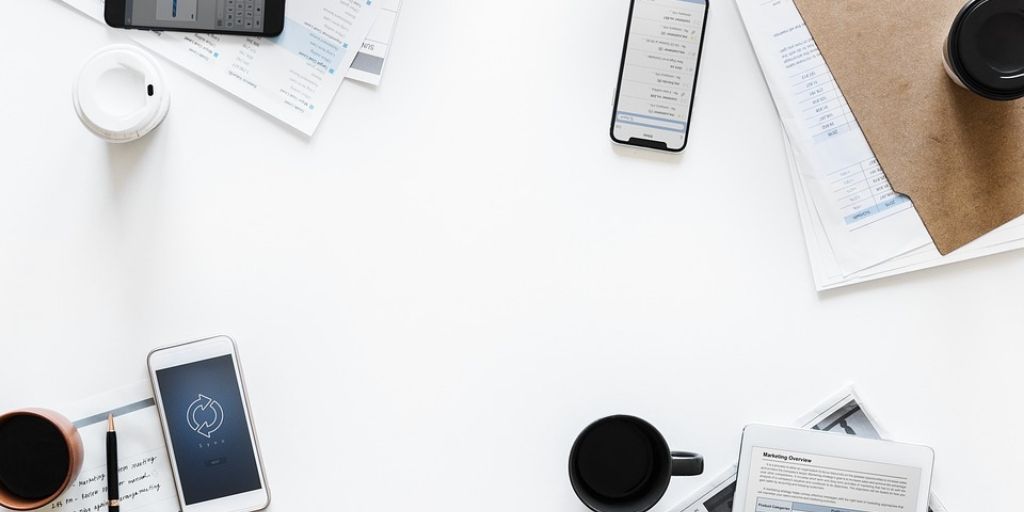 Real estate marketers
 can use marketing automation to drive efficiency and be more successful in earning and converting leads.
As your real estate brand grows, more and more tasks fall on your plate and digital marketing can seem daunting and time consuming. But marketers know the importance of a digital marketing strategy, so how to juggle these demands? The answer is automation. 
HubSpot recently reported that businesses using marketing automation to nurture leads received a whopping 451% increase in qualified leads. So how can you reap these benefits? Let's take a quick look at marketing automation for real estate. 
What is marketing automation?
Marketing automation is the process of automating certain repetitive marketing tasks. It's designed to support multiple channels, so your marketing efforts (and your brand) stay consistent across the board.  
More and more people searching for apartments and condos are looking for a personalized experience. This makes marketers' jobs increasingly more difficult as they have to produce relevant and informative content mixed with personalized messages. Marketing automation can help provide custom lead-nurturing content that helps convert prospects to buyers. 
Examples of marketing automation for real estate
Automation can be used in a variety of ways throughout the buyer's journey. Start with a documented strategy to outline exactly what outcome you're hoping to produce. What do you want your marketing automation efforts to accomplish for your real estate brand? Top marketing goals for content marketers include converting contacts/leads to sales, growing website traffic, and increasing revenue. 
 After you identify your goals, you can find marketing automation tools that align. Here are some examples: 
Chatbots

 

Social media scheduling tools

 

Thank-you, welcome, and other triggered-by-an-event emails

 

Event reminders

 
Benefits of marketing automation
Save time
One of the most obvious benefits of marketing automation is saving time. Having the ability to schedule social posts, automate email workflows, and answer questions on your website via chatbot allows real estate marketers to stay relevant without sacrificing other responsibilities.  
Build brand awareness
It's important for customers to recognize your real estate brand. Brand awareness builds confidence in your properties and what you're selling. Using marketing automation can get your brand in front of new audiences, as well as keep you on the forefront of prospects you've already engaged with. Through emails, social media posts, and paid advertising your brand can continue to build brand awareness while you're focusing on other aspects of the business (or having lunch!).  
Data-driven approach
Most marketing automation tools offer data to track your marketing efforts. This data can determine which marketing efforts are working and which aren't. From workflow emails to push notifications, marketing automation software can streamline your strategies and make them more efficient. 
Final Thoughts
Marketing automation can provide your leads with more personalized experiences. That will increase the chances that they'll buy (or lease). But it won't take up more of your time. In fact, it will free you up to provide value in other areas that can't be automated (like content creation). It's really a win-win. 
Related posts: 
Archive for Katie Russell
---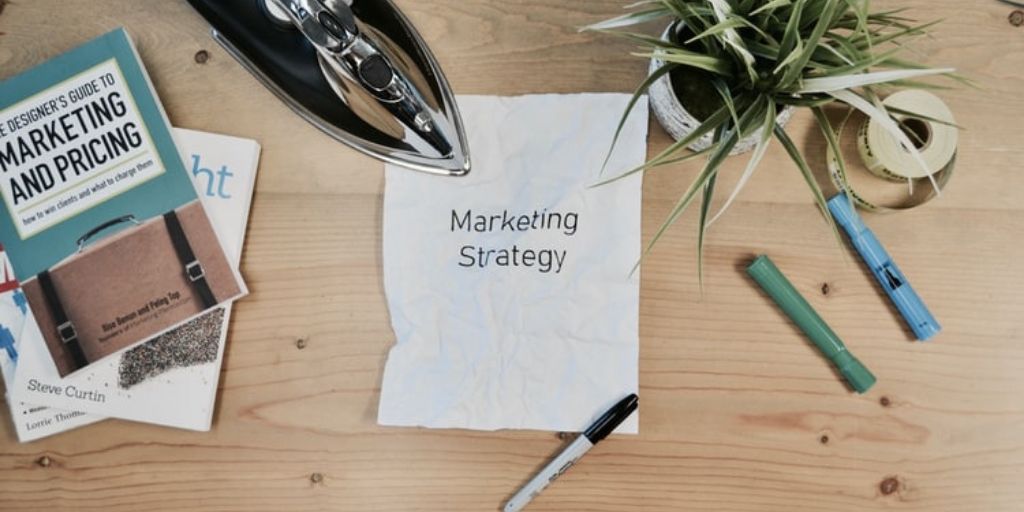 Here are 5 real estate marketing tactics to increase website traffic, user engagement and leads.
As a real estate marketer, you're always looking for ways to find more clients and grow your business. You already understand the need for a marketing strategy. But sometimes it's challenging to identify the most effective marketing tactics to reach your audience.  
The following are 5 real estate marketing tactics that are especially useful for engaging with prospects for luxury development projects. 
1. Use AR and VR 
Images are central to all types of digital marketing but they're absolutely crucial when it comes to real estate. If you want to showcase the best of your luxury properties, it's essential to display compelling, high-quality photos. You can make your imagery stand out even more by using the latest technology such as AR and VR.  
 It's now possible to give prospects a virtual tour of your properties using virtual reality (VR) or augmented reality (AR). VentureBeat asks if such technology will mean the end of open houses. There's still a lot to be said for giving people live tours of properties, of course. But VR and AR can give non-local prospects (or busy nearby ones) a great introduction to your luxury properties. Unless you're experienced with photography, hiring a skilled real estate photographer can be a worthwhile investment.  
2. Add Distinctive Features to Your Properties
Customers in the luxury real estate market like to see unique amenities that set a property apart from others. Quality photos are, for obvious reasons, the foundation of real estate marketing. As already noted, you can increase engagement by using creative and high-tech methods such as VR and AR. It also helps to have interesting and unique items to display in your photos (as well as videos).  
 Images of eye-catching details, decor, and amenities make your property memorable. Wellness amenities, for example, are quite popular in any type of luxury development. This includes yoga studios, meditation areas, tranquility-inducing artwork, and comfortable seating areas, off of which can be featured in your marketing. You can add many such elements without going to great trouble or expense. Repurpose existing spaces for a quick shot at little cost.  
3. Use Postcards for Website Traffic
Real estate professionals generally focus on digital marketing today — and for good reason. Digital ads, your website, social media, and email are the most direct and economical ways to reach your audience. This doesn't mean you should completely ignore traditional, offline methods. Direct mail, especially postcards, can be an effective tool to supplement your digital efforts. Postcards are highly visible and relatively cheap to send. You can use them to send prospects to your website. 
4. Create Stories on Instagram or Facebook
The Stories feature on Instagram and Facebook lets you create targeted content for your luxury development prospects. This is spontaneous, short-lived content that your followers can see for 24 hours. You can use Stories to provide quick tours of properties, to discuss real estate trends, or to give advice to potential buyers or sellers. You can also create engaging polls and contests on Instagram and Facebook, and use Stories to promote them. If you want to amplify your reach, leverage paid advertising.  
5. Tap Into the Power of Video Marketing
Videos are one of the best ways to reach your real estate prospects. People are consuming more and more videos, on YouTube, other video sharing sites such as Vimeo websites, and on social media. You can use videos to give tours of your properties or to discuss the real estate industry in general. There are several key benefits to video marketing for real estate. You can showcase properties, establish your credibility as an expert, and drive traffic to your website. Once you create a video, you can use it in multiple ways: upload it to YouTube, post it on your website, share it on social media, etc. 
 These are some of the best tactics to grow your luxury real estate business. And they all work even better in unison. A variety of methods build traffic and send prospects to the most appropriate place. Digital marketing is always evolving so it's important to stay current with the very latest trends and tactics.  
Related posts: