Your search results for "Social media ads"
---
Social media is a valuable tool for real estate businesses, but only if they use it to their best advantage and avoid these three common mistakes.
---
Highlights:
By 2019, there will be an estimated 2.77 billion social media users around the globe.
It's imperative for real estate businesses to have a clear strategy that includes types of content, frequency, and pillar topics.
Real estate companies need to focus on creating content that leaves their users wanting more.

 
---
As many as 81% of small and medium businesses use a social platform. And we all understand why. By 2019, there will be an estimated 2.77 billion social media users around the globe. That's a lot of potential customers. 
So, there's no question as to why real estate companies are jumping on the social media bandwagon. And there's no disputing social media is an effective way to increase brand awareness and generate leads. But it can be fairly useless if your company isn't doing it right. 
Top three social media mistakes real estate companies still make
Mistake #1: Using objectives instead of strategy
Social media platforms are continually making changes and updates to improve the user experience. In order to weather these changes and keep your audience engaged, it's imperative to have a clear strategy that includes types of content, frequency, and pillar topics. Posts should reflect your real estate brand, so make sure posts follow style guidelines and reflect your specific tone. 
A strategy will also help prove ROI. Social Media Examiner's 2018 Social Media Marketing Industry Report found that only 44% of marketers agree that they know how to measure social media ROI. That means two-thirds of marketers don't know whether or how much their marketing efforts are paying off when it comes to the use of social media. A strategy that incorporates defined goals, tracking and measuring will help prove data-driven ROI and improve your social media presence. 
Mistake #2: Using the most popular social media platforms
Not all social media platforms are created equal. In fact, all social media channels have different qualities that make them appeal to specific audiences. Start by identifying which platform your target audience is the most likely to seek out. For example, 81% of millennials view their Twitter account on a daily basis. If your company is looking to capture millennials as leads, your social media efforts should certainly include Twitter. 
Once you've determined where you should be posting, concentrate on creating content that caters to those specific platforms. Lots of companies post the same content across all of the apps they use. We understand how easy that is for marketers, especially with automation tools. But the foundation of social engagement is authenticity, something that is hard to achieve when posts are the same across all channels. Work to create content — including video and images of properties — that caters to specific platforms to build brand awareness and loyalty. 
Mistake #3: Promoting instead of connecting
Social media is all about engagement. Users don't want to engage with brands that are pushing their properties. Users want informative, interesting, and yes, even fun content. Real estate companies need to focus on creating content that leaves their users wanting more. 
Companies that are succeeding on social media are finding innovative and creative ways to relate to users. When you engage and get users involved in your story, you create long-lasting customer relationships. Storytelling creates an emotional bond with your company and drives brand loyalty. 
Greg Hadden, executive creative director of Motive Made Studios, sums up the power of connecting with users: "What often gets lost is the fact that good storytelling is potent stuff. It has the power to make people want to believe and to belong, which is the goal of all storytellers. We're all selling something, be it an idea, an exploration of the human condition, or say, a vacuum cleaner. It's no mistake perhaps that good stories often create products." 
Final thoughts
Social media platforms are a powerful resource that can help your real estate business grow. But they have to be used correctly. Creating a documented strategy will help shape your brand's social media presence and give you milestones to test and tweak your progress. Need help creating a social media strategy? Let us help. 
Related posts: 
Your search results for "Social media ads"
---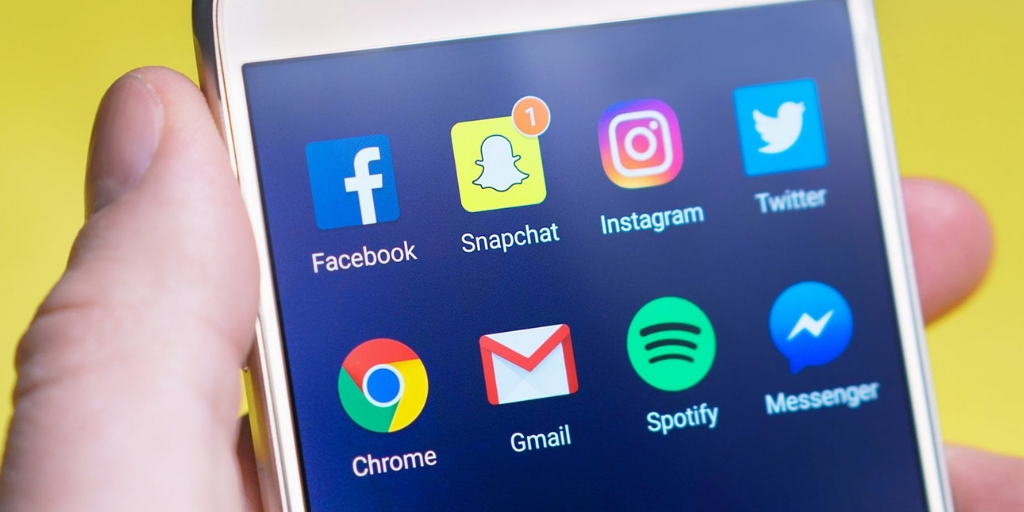 Social media fits real estate marketing like a glove—but only if it's done right. These social media strategies for real estate will help you effectively tap into new sources of leads. 
Real estate is a people business. That's why you should leverage a marketing tool that is also all about people: social media. 
If you have not begun developing social media strategies for your real estate business, now is the time to get started.  
Consider for a minute that in 2017, 81% of Americans had at least one social media profile. And the numbers are projected to continue skyrocketing: by 2020, 200 million people just in the U.S. are estimated to be on social media.  
And it's not just your high school friends, and distant relatives who are all over Facebook—professional marketers are tapping into social media in a big way. A recent survey of marketing professionals found that 41% plan to up their social media marketing budgets "significantly" in 2018.  
Social media strategies for real estate make a lot of sense. But that doesn't mean that all social media use is good for your brand—the key is to use it the right way. As Bubba Mills, chief executive officer of Corcoran Consulting & Coaching, puts it, "Done right, social media can increase your trips to the bank. Done poorly, it can drive you to the poor house."  
These three strategies will help you ensure that social media takes your real estate business to the bank. 
1. 

Know what's out there

 

You'll often hear people talk about "social media" like it's a monolithic entity. In fact, every social media platform is unique, and comes with its own set of challenges and advantages. As you think about what content to post, consider what platform will best serve your own social media strategies for real estate.  

Facebook and Twitter are ever-popular, and nearly any content can be tweaked to make sense on these platforms. More visual platforms, like Instagram and Pinterest, are ideal for showcasing properties or visual content like a before/after feature. To connect with target businesses or other industry professionals, LinkedIn is likely your best bet. 
2. Be a resource: a key social media strategy for real estate
We hardly need to tell you social media is a nexus for the best and worst. When your prospects scroll through their newsfeeds, they wade through a tremendous amount of useless information. Your goal should be to grab their attention with a standout topic, and keep that attention and interest by providing value to your audience.  
"When you write your social media posts, think of yourself as a teacher, not a salesperson," says Mills. "Educate with solid facts and materials readers can use." Establishing yourself as a trusted resource ensures a lasting and fruitful relationship with your audience. 
3. 

Keep your eye on the prize

 

As with any marketing endeavor, a crucial first step is a strategy. Social media marketing is no different. A clear, documented social media strategy for real estate, with measurable goals and a mechanism for collecting data on its effectiveness is crucial for success. In the end, it's all about generating leads—but it's important not to forget all the steps on the way to this overarching goal. 

Used wisely, social media can help build your brand, engage your potential buyers and renters, generate leads, and establish your reputation as a trusted resource. 

Related posts:
Your search results for "Social media ads"
---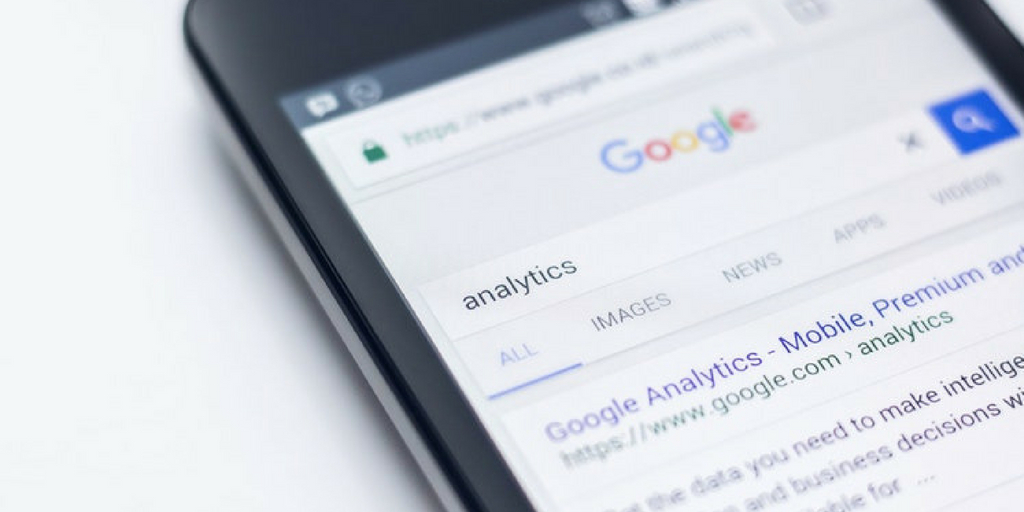 Measuring social media ROI can be a daunting task, but Google Analytics can help. Gauge the effectiveness of your social media strategy using these four data points in Google Analytics.
Many real estate businesses struggle with measuring social media ROI. Even for seasoned content marketers, the collection of data is one of the most daunting tasks. But it's important to get it right, for several reasons:  
To understand how your strategy is working. 
To determine where changes need to be made.

 

To allocate appropriate resources. 

 
Don't waste time trying to track down information on your various social accounts to measure social media ROI when you can find the most pertinent information with a single tool. The best part is: You're probably already using it. (And it's free!)  
You need data to measure social media ROI
Google Analytics is an incredible tool for businesses large and small looking to gain insight into the who, when, and where of their web traffic. And while it may seem intimidating to the novice, it's very easy to use once you know where to find what you're looking for.  
Here's how to start gauging the effectiveness of your social media strategy — and measure social media ROI for real estate. 
Step 1: Look at where your traffic is coming from.
How much of your traffic is coming from social media? Google Analytics will provide an overview of the overall traffic sources that deliver visitors to your website, including traffic from social media. This high-level view of your traffic includes: 
 

Search (people clicking through from Google or Bing)

 

Social (Twitter, Facebook, etc.)

 

Direct (people typing your site in their browser or bookmarks)

 

Referral (people clicking links from other sites to get to you)

 

Email

 

Paid search

 

Other

 
To access this report in Google Analytics, go to Acquisition > All Traffic > Channels. 
Go a step further and review the volume of traffic that comes from specific social media networks, by clicking on Acquisition > Social > Network Referrals. 
It's important to have a diverse mix of traffic sources, which should be reflected in the traffic sources report. If a large portion of your traffic comes exclusively from one source, especially if that source is not social media, it is time to reconsider your social media strategy. Similarly, if one network is driving most of your traffic, you should examine when and what you are posting in the non-performing channels. 
Step 2: Determine revenue derived from posts.
Make sure to include links back to your site when you post on social media so that Google Analytics can track and analyze them. You'll want to add a UTM code (aka UTM parameter), which is text added to the end of a URL (after the "?") to identify the success of a campaign. As an example, the UTM code is in boldface below: 
https://www.fronetics.com/microsoft-linkedin-product-synergies-floor-b2b-marketers/?utm_content=36244275&utm_medium=social&utm_source=facebook 
You can set unique UTMs for all of your social media, per channel, or even per update. By analyzing your different UTM parameters, you can determine which URLs are most effective in driving users to your content. 
Set UTM parameters through Google's URL Builder. Once your parameters are set, you can go to Acquisition > Campaigns > All Campaigns to see the revenue from any individual UTM tag, like a post or tweet. 
Step 3: Look at how your content is being digested.
Analytics allows you to see how long a visitor stayed on your site, (use the Duration goal to find out). Examine how content and properties resonate with the social media audience by using Set up the Pages/Screens per Session goal or learn how many times visitors from social media play website video with Create an Event goal for specific tracking. 
Step 4: What is social media bringing you in conversions?
Google Analytics has conversion funnel reports that show how much social media is contributing to conversions. To set up conversion funnels in Google Analytics: 
Use the Goals section and connect any type of conversion event. 
Access your funnel report through Conversions > Multi-Channel Funnels > Top Conversion Paths.

 
These four insights from Google Analytics can help you determine how effective your social media strategy is in terms of traffic, direct revenue, visitor behavior, and conversions. Use this information to continually measure social media ROI and refine your strategy to get the most out of your social media presence for your brand and properties. 
Related posts:
Your search results for "Social media ads"
---
Determine when and where your target buyers are online to find the optimal time to post on social media.
Social media has changed the landscape for doing business, particularly when it comes to real estate. With the click of a button, companies are able to instantly communicate with untapped markets and potential buyers and tenants. Face-to-face interactions are often overshadowed by live streaming videos, tweets, chats, and likes. For real estate sales and rentals, the possibilities for social media marketing are virtually endless.
But it's not enough to curate content for your social media platforms. Today's social media users expect fresh, innovative ideas around the clock. And when this content is being shared is just as valuable as what is being shared.
There's a lot of research out there that highlights the optimal time to post on various social media platforms. For example, marketing analytics software provider TrackMaven has published its Best Times to Post on Social Media Cheat Sheet, which breaks down posting by industry, brand, and product. It also offers general dates and times that can boost success.
But the truth is, there is no one-size-fits-all social media posting solution.
You need to take it one step further. You need to know the best time for your unique property to post content. You want more than just a general idea of when to post. You want specific information about your target buyers and tenants — when they're actively scrolling, reading, watching, and liking your content.
As you get a sense for when your target audience is most likely to interact with your content, be sure to keep in mind the ideal frequency for real estate companies to post to each social media platform.
Determining the best time to post on social media
There's a broad range of tools available that will analyze the personal data of your social media followers and help you compute the best time to post on social media. Here are four that we think offer the most useful information and are easy to use.
1) Hootsuite
Hootsuite is a social media management tool that can do everything from scheduling social media posts to measuring your social media ROI. The AutoSchedule feature lets Hootsuite determine the best time to publish a post or tweet based on when similar content performed well in the past. It also considers the platform and can publish the same message at different times based on audience engagement on each particular network.
2) Tweriod
Tweriod, a free Twitter tool that helps you know the best time to tweet, is changing the way companies approach their marketing tweets. It will evaluate up to 1,000 of your followers and their tweeting patterns, including schedule, interests, and retweets. You then receive an analysis of when your tweets will receive the most exposure.
3) Google Analytics
Google Analytics is a robust analytical tool for determining how web users are interacting with your digital assets, including social media. Three custom reports (Best Days to Post on Social Media, Best Time to Post on Social Network by Hour, and the Social Media Traffic by Date and Hour) offer real-time, in-depth insight. Best of all, Google Analytics is free!
4) SproutSocial
SproutSocial offers a customized dashboard with a quick overview of how your social media channels are performing. You also can gain deeper insight into your customers — like gender and age demographics, crucial information for real estate marketing. And you can assess your customer reach and what will work in your favor.
Creating a strong social media presence is essential for any property. But having a presence is just a starting point in understanding how to fully optimize these ever-changing platforms to work for you.
Using online tools to analyze when and where your content should be posted will enhance the value of your social media efforts. In short, you have the best chance of generating leads and closing deals by pushing your content through the right avenues at the right time.
Related posts:
Your search results for "Social media ads"
---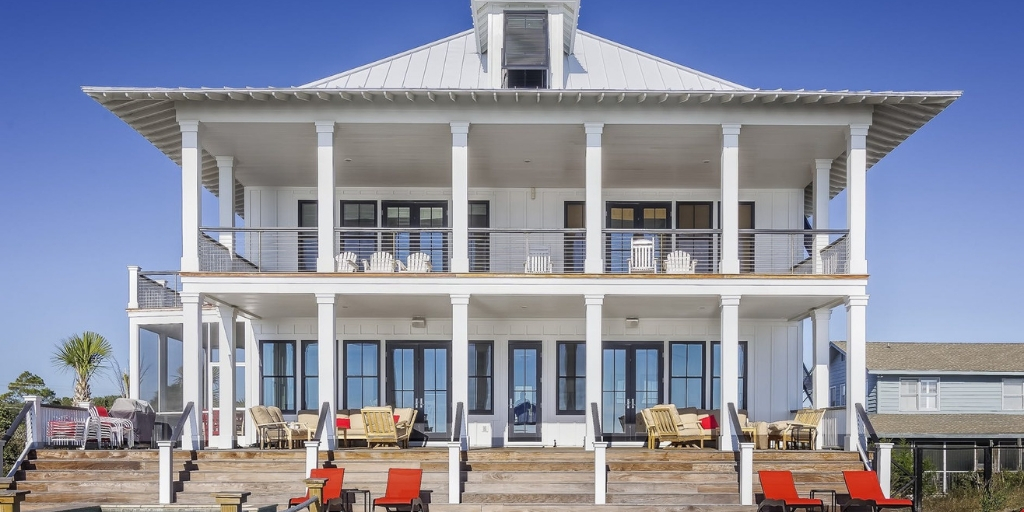 In the ultra-competitive field of luxury real estate marketing, social media can be your secret weapon. Here's how these platforms can help set your brand apart, and drive conversions.
---
Highlights: 
Social media is an ideal place to create and share your brand narrative.

 

With social media usage consistently on the rise, these platforms help lead users to your website.

 

The visual nature of social platforms like Facebook and Instagram is ideal for marketing luxury real estate.

 
---
Luxury real estate doesn't exactly sell itself — if you're a marketer, you're well aware of this fact! The relatively limited customer base and highly competitive field make it crucial for luxury real estate brands to set themselves and their properties above the pack. When it comes to marketing luxury real estate, social media can be your best friend.  
 Of course, social media marketing and real estate are a match made in heaven. Real estate is inherently personal, even at the corporate and luxury levels, and marketers can use social media to great effect in cultivating productive relationships with leads. Here are four ways social media can boost your luxury real estate marketing efforts. 
4 Ways Social Media Can Help with Luxury Real Estate Marketing
 1. T
ell the story of your brand
Luxury real estate marketing depends on telling the unique story of your brand — your brand narrative. Social media provides an ideal platform for creating and sharing your brand narrative. Facebook, Instagram, and Twitter are all highly visual networks, perfect for giving your followers and inside look at your authentic luxury brand. 
Use photos and videos to show off your luxury properties, and to capture the look and feel of your corporate personality. (If you're looking for some extra inspiration, these 5 Instagram accounts are killing it at Instagram marketing.) Let your brand's identity and unique personality shine through in both your visual and written social media content. 
2. Cultivate relationships
When it comes to marketing luxury real estate on social media, perhaps the most important, and most often forgotten aspect is the "social." The amazing thing about these platforms is that they allow marketers not just to share branded content, but to interact with followers, building lasting relationships. 
Take advantage of this tremendous opportunity that social media offers. Encourage your followers to engage with you through comments, photo competitions, and questions. When your followers interact with your content, be sure to reply! Go above and beyond by taking the time to interact with content posted by your audience, peer brands, or luxury real estate influencers. Trust us, these small efforts will pay off in a big way. 
3. Drive traffic to your website
Used effectively, social media is a great way to drive organic traffic to your website. Consider this: while relatively few people spend time online browsing luxury real estate websites, the average person spends about 135 minutes per day on social media. Like it or not, these platforms are becoming our primary sources for news, socialization, and branded content.  
An active social media presence lets you meet your luxury real estate clientele where they are and draw them to your other digital assets. The content you post should be entertaining and engaging, and help guide followers to your website, generating leads and conversions. 
4. Boost SEO
Getting people to your website depends largely on search engine optimization (SEO). What many real estate marketers aren't aware of is that SEO can actually be improved by your social media presence. Yes, the content on your website is critical, but having a well-rounded online presence also factors into search engine algorithms and can help you move towards that coveted top spot. 
Sharing your content on social media, for example, helps to build up a network of backlinks, which are one of the top factors that algorithms use to determine search engine rank. Not only that, social media platforms are ideal places to share information about your luxury real estate brand, such as name, address, and phone number. Believe it or not, keeping these simple pieces of information accurate and up to date in multiple locations online strengthens your SEO. 
The bottom line
Luxury real estate marketing is a fiercely competitive field, but used effectively, social media offers a key set of tools to set your brand apart. Invest in a strategic social media marketing campaign, and watch your brand awareness, reputation, and conversion rate grow. 
Related Posts: