Posts Tagged "brand awareness"
---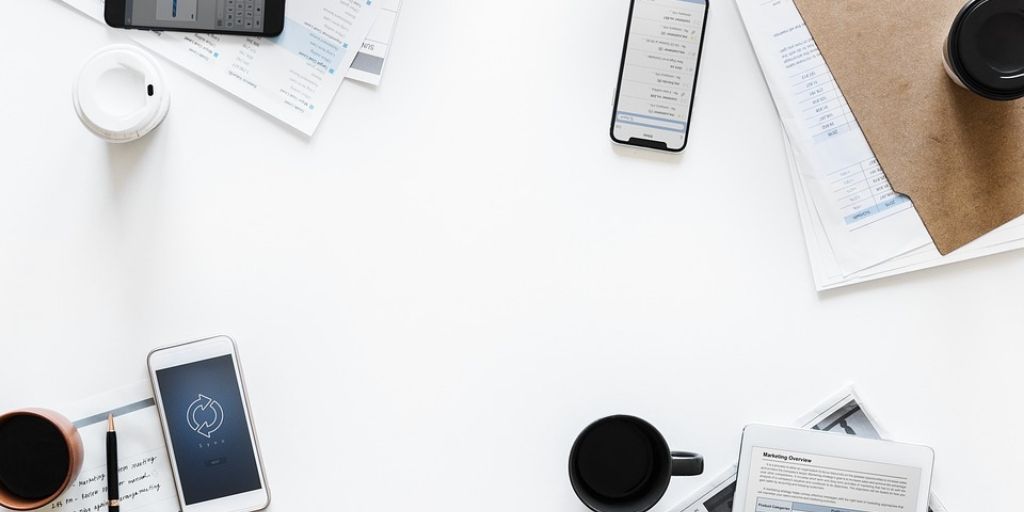 Real estate marketers
 can use marketing automation to drive efficiency and be more successful in earning and converting leads.
As your real estate brand grows, more and more tasks fall on your plate and digital marketing can seem daunting and time consuming. But marketers know the importance of a digital marketing strategy, so how to juggle these demands? The answer is automation. 
HubSpot recently reported that businesses using marketing automation to nurture leads received a whopping 451% increase in qualified leads. So how can you reap these benefits? Let's take a quick look at marketing automation for real estate. 
What is marketing automation?
Marketing automation is the process of automating certain repetitive marketing tasks. It's designed to support multiple channels, so your marketing efforts (and your brand) stay consistent across the board.  
More and more people searching for apartments and condos are looking for a personalized experience. This makes marketers' jobs increasingly more difficult as they have to produce relevant and informative content mixed with personalized messages. Marketing automation can help provide custom lead-nurturing content that helps convert prospects to buyers. 
Examples of marketing automation for real estate
Automation can be used in a variety of ways throughout the buyer's journey. Start with a documented strategy to outline exactly what outcome you're hoping to produce. What do you want your marketing automation efforts to accomplish for your real estate brand? Top marketing goals for content marketers include converting contacts/leads to sales, growing website traffic, and increasing revenue. 
 After you identify your goals, you can find marketing automation tools that align. Here are some examples: 
Chatbots

 

Social media scheduling tools

 

Thank-you, welcome, and other triggered-by-an-event emails

 

Event reminders

 
Benefits of marketing automation
Save time
One of the most obvious benefits of marketing automation is saving time. Having the ability to schedule social posts, automate email workflows, and answer questions on your website via chatbot allows real estate marketers to stay relevant without sacrificing other responsibilities.  
Build brand awareness
It's important for customers to recognize your real estate brand. Brand awareness builds confidence in your properties and what you're selling. Using marketing automation can get your brand in front of new audiences, as well as keep you on the forefront of prospects you've already engaged with. Through emails, social media posts, and paid advertising your brand can continue to build brand awareness while you're focusing on other aspects of the business (or having lunch!).  
Data-driven approach
Most marketing automation tools offer data to track your marketing efforts. This data can determine which marketing efforts are working and which aren't. From workflow emails to push notifications, marketing automation software can streamline your strategies and make them more efficient. 
Final Thoughts
Marketing automation can provide your leads with more personalized experiences. That will increase the chances that they'll buy (or lease). But it won't take up more of your time. In fact, it will free you up to provide value in other areas that can't be automated (like content creation). It's really a win-win. 
Related posts: 
Posts Tagged "brand awareness"
---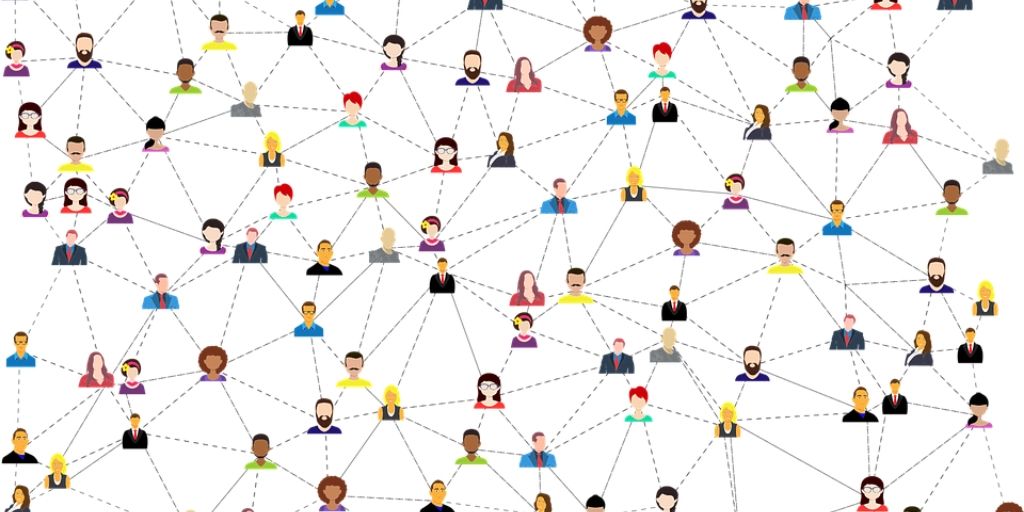 How do you gain 
maximum exposure 
for
 your luxury 
brand
? 
Here are 8
 tips to boost your real estate social media strategy.
Did you know that 91% of marketers are looking for the best ways to engage their audience on social media? Real estate is a very competitive yet lucrative field, a fact that demands a real estate social media strategy. But only those who know how to utilize the best tools and strategies get results.  
When it comes to shifting properties, the game is on another level. Local developers are moving towards visually appealing homes complete with a wide range of wellness amenities — and they let it all shine as part of their real estate social media strategy. 
To move towards a positive step in luxury development, successful real estate marketers are using social media as the go-to strategy to get high quality leads. Want to know how to boost your real estate marketing game using social media?  
Here are our top tips on how you can make your 
real estate 
social 
media 
strategy 
a success.
1. Have a unique social media profile
Do you think it is enough to open a social media account for your real estate company and fill the profile details in a hurry? Of course not. You need to optimize your profile and ensure it stands outs from the rest. You'd be surprised to find out that 79% of the people in the United States have a social media profile. So, while you will need to add relevant information related to your business, such as contact details and address, fill out the story section to make it clear which services you are offering. 
2. Share luxury development content for local people
A vast number of people who will view your properties will most likely come from the same area where your real estate company is located. Therefore, it makes sense to focus on posting local content that will drive the locals to your social media platforms. Apart from posting content, you can also target local people by sharing local news, information related to the prices of local properties, and local events your company will be sponsoring. Make sure to share photos that are geotagged. 
3. Add videos on your social media pages
YouTube is one of the top search engines for videos. In fact, 86% of home shoppers prefer to use video to get more information about properties. Besides, 52% of marketing professionals agree that video content tends to have the best return on investment (ROI). Uploading a video on social media could be the difference between a home buyer choosing your company or that of your competitor. 
4. Use reviews to promote faster sales
Social media provides a platform for consumers to tell their truth about a specific service or products which then motivates other potential customers to take decisive action. Also, 62% of potential home buyers would go for a real estate company that was found online and had excellent reviews. To connect with your customers, share their success story, testimonials, or review on social media. You can even go further and offer an incentive to motivate people to leave a review.  
5. Add hashtags to your content
Users on social media are looking to make a personal connection with the people behind the real estate marketing and not automated machines. Create social media content in advance to avoid last-minute rush and add hashtags that clearly shows how your luxury development is unique. 
6. Engage with your followers to increase brand awareness
One of the best ways to attract internet users to your real estate company is to educate them and offer free advice. Posting information related to property listing at all times will make you look promotional. You can quickly build your brand and connect with people by giving them beneficial advice, such as the latest real estate marketing trends 2019. That way, people will view you as an expert in the industry and contact you for any inquiries. 
7. Find local online communities
While Facebook is a great platform for finding and connecting with local communities, Instagram is one the fastest growing social media platforms with over 1 billion active users. You can use both platforms to build a community and start creating content for them. 
8. Make use of Pinterest
People are likely to be more attracted to property listings with high-quality images. In fact, 87% of home buyers find photos of properties very useful in making an informed decision. Apart from social media, you can use Pinterest to pin visually appealing images to popular boards related to real estate. 
What do you think will be the most important part of your real estate social media strategy?  
Would you like someone else to do the job? We are here to help.  
Related posts: 
Posts Tagged "brand awareness"
---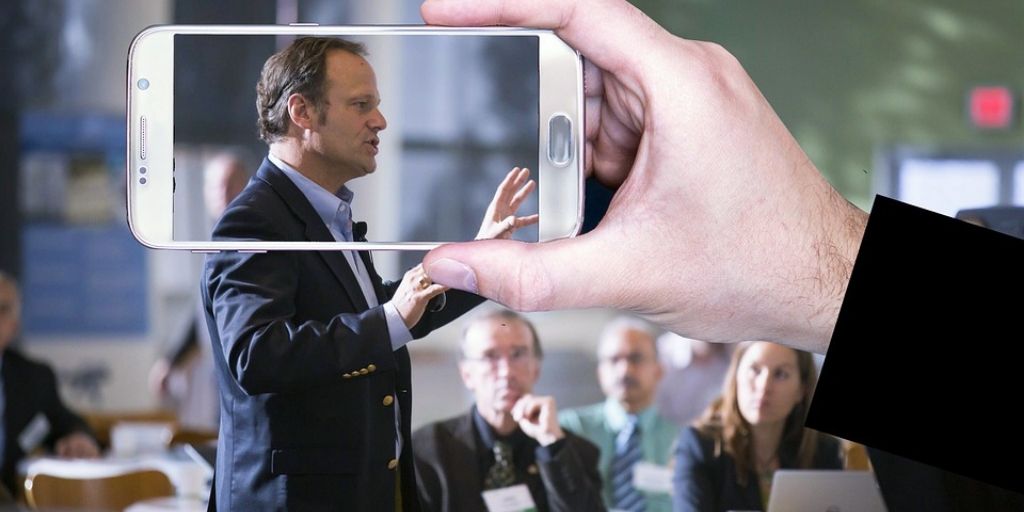 Live v
ideo marketing is one of the best and most cost-effective ways to grow brand awareness and generate leads. Here are five tips for using Facebook Live as part of your video marketing strategy.
---
Highlights: 
Facebook Live's average 

daily views doubled 

year-over-year with over 2 billion users

.

 

Virtual tours on Facebook Live are a great way to show off your property to leads that might not be local or are juggling busy schedules.

 
A live testimonial provides an opportunity for clients to talk about your property, creating customer loyalty and increased brand trust.

 
---
As a real estate marketer, you're well aware of the popularity of video this year. Video is everywhere and the trend isn't slowing down. Fifty-four percent of consumers actually want to see more video content from brands.  
So while more real estate brands are increasing use of video in their digital marketing strategy, some are still hesitant to use live video options, like Facebook Live. I get it, going live is scary. With other video options, you can easily delete and start over. Live video gives you one shot to get it right. And not everyone will join your video when you start, so it's key to iterate your main points several times without sounding redundant.  
But don't let your nerves stand in the way of trying Facebook Live. Initially launched in 2015, the live video streaming platform has soared in popularity by giving viewers an up-close and personal look at real estate brands. In just two years, Facebook Live's average daily views doubled year-over-year with over 2 billion users and those who watch videos will spend three times as much time on a Live video than a produced one. 
 It's easy to see with numbers like that how Facebook Live can help grow brand awareness and start generating leads. Here are 5 tips to get you using Facebook Live for your real estate brand. 
Infographic: 5 tips for using Facebook Live for real estate brands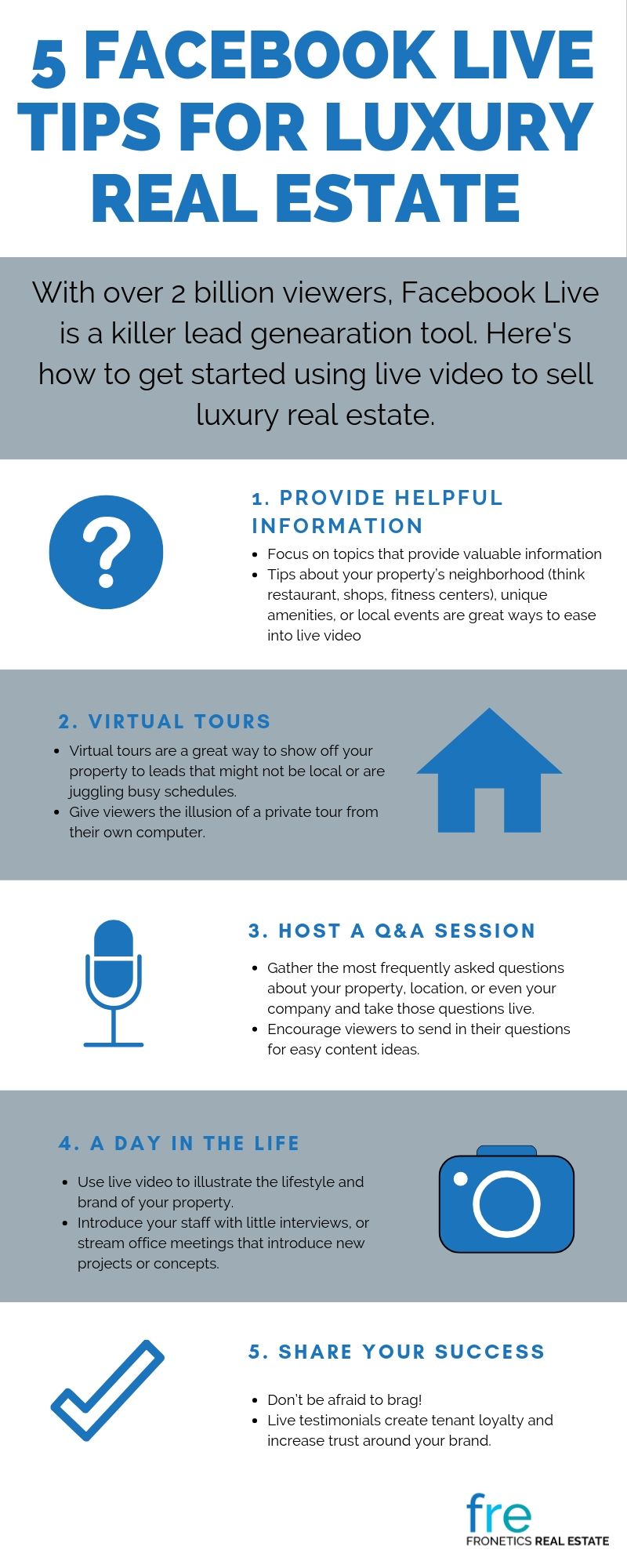 Provide helpful information
We talk a lot about the importance of high quality, valuable content and the same holds true for live video. Try to focus on topics that will provide valuable information for your viewers. Tips about your property's neighborhood (think restaurant, shops, fitness centers), unique amenities, and local events let you ease into live video by covering topics that you're comfortable with and knowledgeable about. And viewers will find them useful, too.  
Virtual tours
They say a picture speaks a thousand words, so imagine what live video can do! Don't just talk about the key features of your property — show your viewers. Virtual tours on Facebook Live are a great way to show off your property to leads that might not be local or are juggling busy schedules. Seeing your property in real time will give viewers the illusion of a private tour from their own computer. 
Host a Q&A
Hosting a question and answer session is one of the easiest ways to get your feet wet with live video. Think about the most frequently asked questions about your property, your location, even your real estate brand and take those questions to Facebook Live. Don't be afraid to start a Q&A–series where you address questions on a regular basis. Encourage viewers to send in their questions for easy content ideas. 
Day in the life
Use live video to show the human side of your real estate brand. Introduce your staff with little interviews and stream office meetings that introduce new projects or concepts. This inside look shows who you are and what your brand stands for, which helps build trust in your company and your properties.  
Tell your success stories
People love a good success story and if a recent buyer (or leasee) is willing to go on camera to rave about your property, you should jump at the opportunity. As a marketer, you know that customer testimonials serve to increase trust, so why not showcase your satisfied clients? A live testimonial provides an opportunity for clients to talk about your property, creating customer loyalty, and increased brand trust. 
Final thoughts
Live video is an ideal way to establish your credentials and generate leads. With Facebook Live, real estate brands ca boost brand awareness, build trust, and increase engagement. Use these tips to make live video work for you. Need help getting started? You know where to find us.   
Related posts: 
Posts Tagged "brand awareness"
---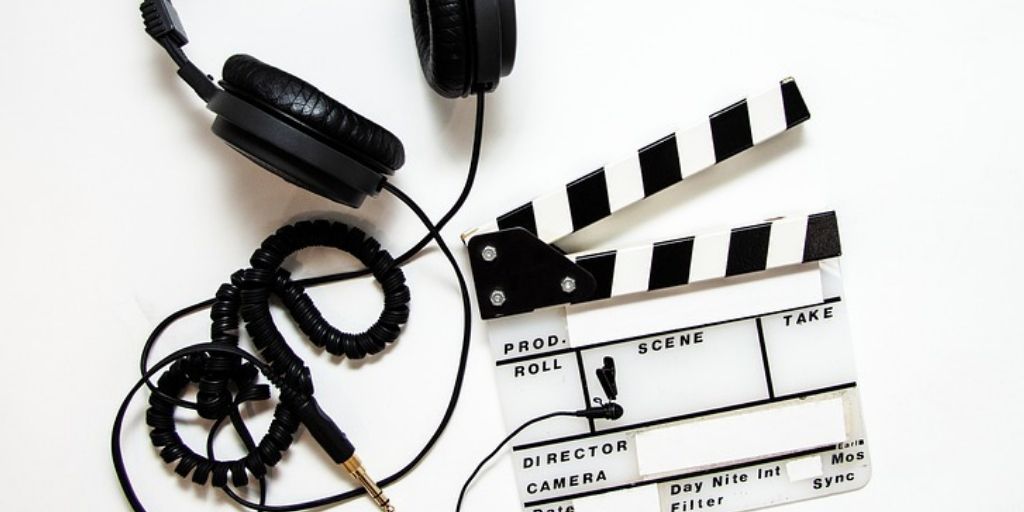 Here's why video marketing is essential to developing your real estate brand and how to make video marketing work for you. 
---
Highlights:
A majority of marketing professionals already use video — 87% consider it one of their marketing tools

Video marketing is an excellent way to bring a powerful, sales-driven message to life.

A host of positive factors justify an extended effort into the creation of valuable video content.
---
It's no secret that video marketing has an integral role to play in any well-rounded marketer's toolkit. No matter what you're selling — using videos as an avenue to create content, promote products and services, and connect with your audience is well-known to boost sales and increase brand awareness. 
Perhaps the easiest way to illustrate the potential of video marketing lies in hard statistics. We've rounded up a few of the most notable ones here to drive home just how hungry consumers are for video content: 
It's evident that audiences love video — and savvy marketers have already caught on. Below, we've outlined how an effective video marketing strategy can help contribute to the development of your real estate brand. Whether you're crunching numbers or considering your brand's reach in a less tangible way, it's virtually impossible to speak about marketing success without including video.  
How Video Marketing Contributes to the Development of Your Real Estate Brand
Bringing your value proposition to life     
Your value proposition helps paint a picture of how your services solve customers' problems. This establishes relevancy. It's also responsible for providing your audience with a quantified value, or an explanation of specific benefits that your brand delivers. Finally, it explains why clients should work with you instead of turning to your competition. 
Video marketing is an excellent way to bring this powerful, sales-driven message to life. We can communicate much more quickly and effectively via video (which allows us to leverage visuals and audio) than through writing. Through video, you can show future clients exactly what they have to gain from working with you.  
Increased brand awareness   
Brand awareness is integral to business success. You want potential clients and customers to heavily associate your brand and properties with something positive, useful, or necessary — this not only positions you as an ideal choice when it comes time to get to work, but it ensures that your audience will be able to recall your existence later, too.  
If you leverage video marketing properly, you can strengthen your brand message, promote your name, and increase brand awareness. Sticking to content that abides by, or expands upon, your value proposition helps make this easy to achieve.  
Lower costs per lead 
Marketing can get expensive fast. As price-per-lead creeps up, the monetary payoff of the effort you put in behind the computer screen or camera starts to nosedive. Video marketing makes for an ideal lead acquisition strategy because it has an exceptionally low cost-per-lead.  
Other marketing methods like SEO, retargeting, and email marketing often run cheaper, but are not always as effective or take longer to pay off. Today's consumers want their options laid out in front of them — not clogging up email inboxes or hiding five pages deep in search engine results pages. 
No matter your reason for exploring your video marketing options, a host of positive factors justify an extended effort into the creation of valuable video content. Your clients and customers will love getting a more intimate view of your brand, while your sales and marketing teams will funnel their efforts into marketing that's both engaging and profitable. 
Related posts: 
Posts Tagged "brand awareness"
---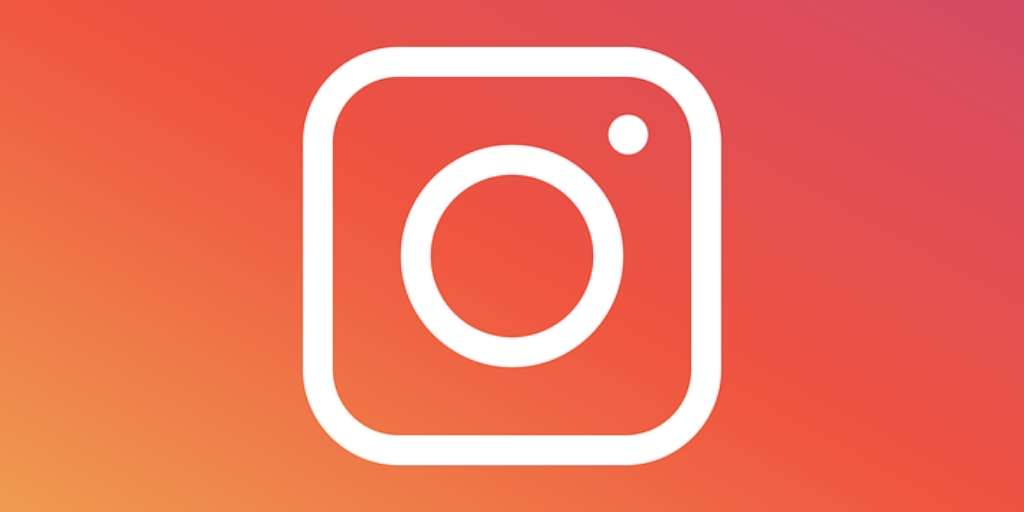 With its highly visual platform
and growing user base, Instagram is a natural fit for real estate marketing
. Here are five ways to make Instagram work for your 
luxury 
real estate brand.
---
Highlights: 
Instagram posts should 

reflect

 

your

 luxury real estate

 brand and maintain the overall tone you set through other marketing efforts.

 

Successful brands on Instagram pay close attention to how their posts reflect their brand's message.

 

Hashtags allow your posts to be seen by users outside of your circle of followers, so using relevant, industry-specific hashtags is key in reaching new audiences.

 
---
Looking to engage with new audiences and connect with your target market? Instagram is the perfect platform for luxury real estate brands looking to expand their reach. In fact, engagement on Instagram is ten times higher than it is for Facebook, and the demographic is substantially more affluent—making it a no-brainer for luxury real estate.  
But to get the most out of this highly visual platform, it's important for real estate marketers to post the right kind of content. The content should reflect your brand and maintain the overall tone you set through other marketing efforts (i.e. your website, blog, etc.). Marketers who want to reap the benefits of marketing on Instagram need to do more than just post appealing pictures with fun filters. Here are five effective ways to make sure you're getting the most out of your marketing efforts on Instagram. 
5 effective ways to market your 
luxury 
real estate brand on Instagram
1. Focus on your target audience
Who are you trying to reach with your Instagram posts? Trying to post compelling content for an unidentified audience is like taking a shot in the dark. Knowing who your ideal buyer or tenant is allows you to create content that is informative, educational, and entertaining to that specific person.  
When creating (or curating) content for Instagram, the more detailed you can be with your buyer persona(s), the more specific and effective your content can become. The personal connection is particularly crucial for real estate buyers, and understanding your target audience is key to making that connection.  
2. Cultivate your brand message
For luxury real estate developers and property management companies, branding is key for target buyers (or tenants) to know about your properties and understand the lifestyle that the property offers. Creating consistent brand messaging that reflects the tone and voice of your marketing collateral helps audiences grow brand awareness.  
Successful brands on Instagram pay close attention to how their posts reflect their brand's message. Posts have an overarching theme that mirror the overall brand image. Images should do more than just promote your properties. They should add value to your luxury real estate brand's unique story.  
3. Use CTAs
Conversions, revenue, business, and profit—they all depend on the Call to Action. Don't just post interesting content, give your followers a chance to do something with your posts. CTAs are key to the success of any online marketing initiative, including Instagram posts. Try adding CTAs to each of your posts to encourage audiences to "take an action". Providing opportunities for followers to visit your website or download valuable resources will boost conversion rates. 
4. Make the most of your hashtags
Hashtags allow your posts to be seen by users outside of your circle of followers, so using relevant, industry-specific hashtags is key in reaching new audiences. Hashtags automatically function as links, making your posts easily searchable and available to users looking for specific hashtags. For example, if a user interested in San Diego real estate clicks on #sdhomesforsale, all public posts labeled with that hashtag will show up.  
As you start experimenting with adding hashtags to your social media posts, make sure to: 
Use relevant terms

.

 

Research trending topics as you chose your content

.

 

Create your own hashtags to match your 

luxury real estate 

brand

.

 

Make sure the audience setting on your posts is "public

.

"

 
5. Check your analytics
Many real estate businesses struggle with measuring ROI on social networks. Even for seasoned digital marketers, the collection of data is one of the most daunting tasks. But it's important to gain insight into the who, when, and where of your Instagram traffic. 
Use Instagram Insights to learn more about the people interacting with your luxury real estate brand on Instagram. You can also see which posts your audience sees and engages with the most, as well as a breakdown of demographics. Analyzing your posts will help determine what's working for your brand and where changes need to be made.  
Need help getting started with optimizing your digital marketing efforts? We're here to help. 
Related posts: