Posts Tagged "Facebook"
---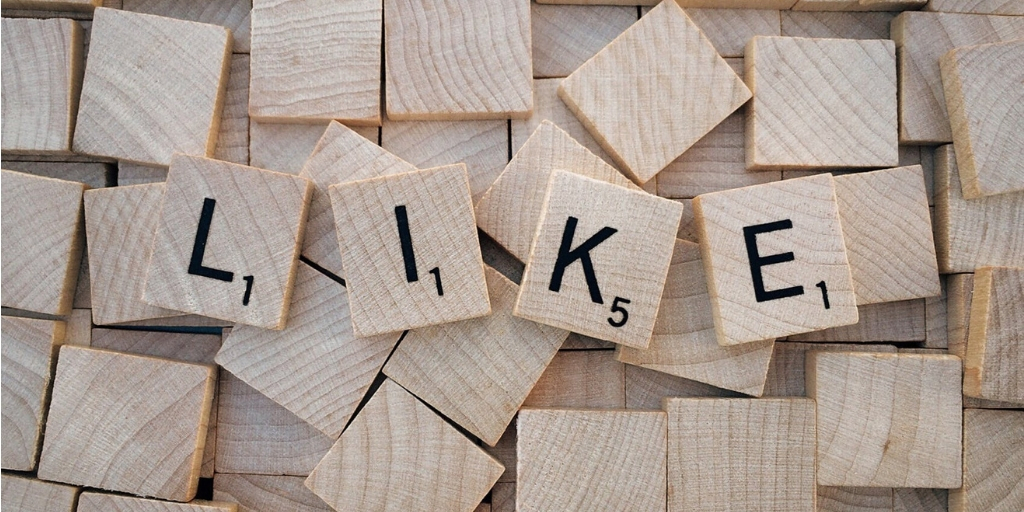 Here are Fronetics Real Estate's most viewed social media marketing posts from the past 12 months. 
We all know real estate marketing is increasingly intertwined with social media. These platforms are extremely powerful ways to engage with potential buyers and renters, and to reach new audiences. At Fronetics Real Estate, we write a lot about how to use social media for real estate marketing.  
These are our top 10 social media posts from 2018.
1. 10 Social Media Statistics for Real Estate Marketers 2018
No matter what happens, we can always count on one thing to stay the same: Social media will always be changing. 2018 has been a remarkable example of that thus far, particularly in regard to platforms like Facebook. Every so often, we like to take a step back and look at what the data is telling us about where social media is heading and what that might mean for real estate marketers. Read more.  
2. How Will Facebook Marketplace Housing Affect Real Estate Marketers?
If you're a real estate marketer, Facebook's newest foray into the social marketplace is likely to impact your strategy. In November, the 'Book announced it would begin allowing users to search for housing rentals and sales on its Marketplace platform. For those who are unfamiliar, Marketplace is Facebook's answer to Craigslist — a platform that lets users buy and sell items near them. Read more.  
3. Social Media Trends for 2018 Real Estate Marketers Need to Know
If there's one thing real estate marketers can be sure of in the coming year, it's that social media will continue to dominate the marketing landscape. Social media presents tremendous opportunity, particularly if you're aware of upcoming trends. Read more.  
4. How to Use Social Media Hashtags in Real Estate Marketing
You're likely to be vaguely aware of hashtags, at least in your personal social media life. But perhaps you're not intimately familiar with how they can play into your real estate marketing strategy. Whether you #lol at it or not, using social media hashtags wisely can actually be a major boon to your social media marketing efforts. Read more.  
5. A Visual Guide to Social Media Posting Frequency for Real Estate
"Content is king, but distribution is queen and she wears the pants." These are wise words from BuzzFeed's Jonathan Perelman, indicating that creating interesting and pertinent content is just half the battle. To reach your target buyer or tenant, raise brand awareness for your property, and drive sales, your content needs to be delivered consistently over time, at the right time, and on the right platform. Read more.  
6. 4 Things to Do in Light of Facebook News Feed Changes
Mark Zuckerberg once again rocked the world on Jan. 11 — at least for businesses — when he announced that the Facebook News Feed was evolving to include less public content, meaning content from Pages of businesses, brands, and media. The algorithm will now prioritize posts from friends and family (over public posts) and those that "spark conversations and meaningful interactions between people." Read more.  
7. Should I Be Using Facebook Carousel Ads?
Facebook carousel ads offer a highly visual and engaging way to promote your properties. Not only that, Kinetic Social recently found that carousel ads are up to 10 times more effective than static sponsored Facebook posts at driving traffic to advertisers' websites. And if that's not enough, they boast a 72% higher click-through rate than single-image mobile app ads. Read more.  
8. 5 Real Estate Instagram Accounts You Should be Following
Instagram remains an emerging platform for real estate professionals, and, given its overall popularity, it's puzzling that it hasn't taken over the real estate marketing world. With the majority of real estate searches beginning online, social media is an ideal way to showcase listings. Read more.  
9. Must-Know Social Media Strategies for Real Estate
Real estate is a people business. That's why you should leverage a marketing tool that is also all about people: social media. If you have not begun developing social media strategies for your real estate business, now is the time to get started. Consider for a minute that in 2017, 81% of Americans had at least one social media profile. And the numbers are projected to continue skyrocketing: by 2020, 200 million people just in the U.S. are estimated to be on social media. Read more.  
10. Measure Social Media Success in Terms of Potential, not Dollar Amount
One of the trickiest things about implementing a social media strategy is that social media success can be difficult to measure. While most real estate professionals acknowledge that a social media marketing presence is important, it's hard to make a case for resources when you can't precisely quantify the value in terms of dollar amount. Read more. 
Stay with us in 2019 for the latest on social media real estate marketing. Which posts will you find the most useful and interesting?  
Related posts:
Posts Tagged "Facebook"
---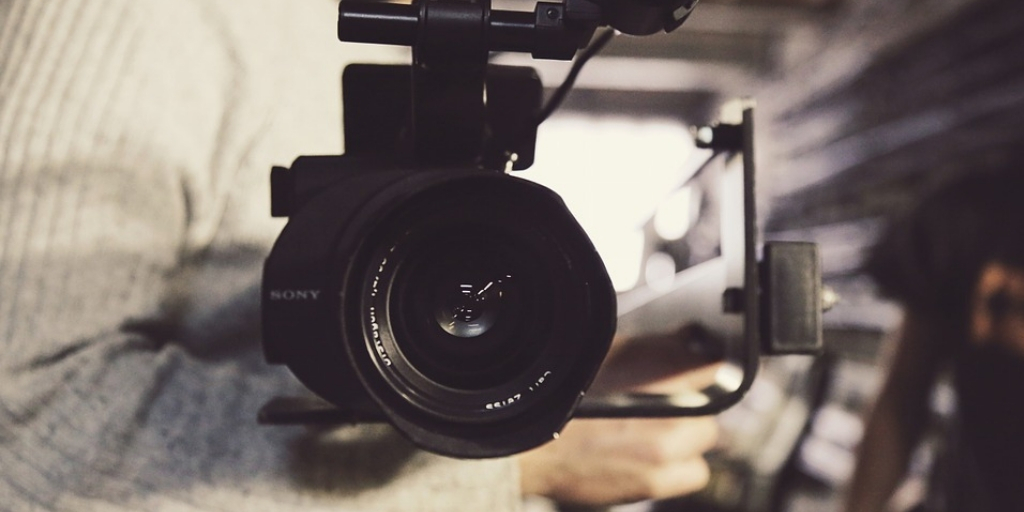 Video marketing is no longer the wave of the future—it's now. And it's one of the best and most cost-effective ways to grow your social media audience and generate leads.
If you're a real estate marketer, you're probably aware that one of the biggest industry trends in 2018 is the growing prevalence of video. Recent research from Social Media Examiner indicates that not only do nearly two-thirds (63%) of marketers use video content in their social media marketing, but 77% plan to increase video content within the next year.  
These days, most real estate searches start online—in fact, according to RESAAS, 67% of the real estate buyer's journey is now done online. Since video is the most popular and most widely shared form of online content right now, it's key to creating a positive first impression, and converting leads.  
Here are three ways that you can use video to give your real estate marketing efforts a boost. 
Show you know the area using real estate marketing with video
Whether your properties are rural, urban, or suburban, displaying deep knowledge of your location and community is crucial to cultivating credibility. You can use real estate marketing with video to demonstrate your local credentials. Jason Hsiao, Chief Video Officer and Co-Founder of Animoto, suggests that "there's no need to hire a team of videographers or invest in expensive equipment—a simple neighborhood overview or market update can demonstrate your expertise." 
For example, Brothers Commercial Brokerage of New Jersey used Animoto to create a Facebook video detailing the history of a local building, tapping into a sense of nostalgia and pride of place. It received 14,000 views, as well as 129 shares, and helped engage a new segment of potential buyers and renters. 
Up your social media game
Professionalism on Facebook and Instagram is all about presentation and finding the right balance of appealing to the personal, while maintaining a streamlined image for your brand. Effective use of video can go a long way to improving your social media presence. Creating videos, like the one Brothers Commercial Brokerage used, is cost-effective and prime fodder for sharing online. 
Instagram Stories lets you post videos in small, 15-second increments, and can be an ideal platform for quick video tours of units or properties. Because of  Facebook's recent newsfeed changes, your best bet is to upload videos directly to Facebook's platform, rather than sharing YouTube or other links.  
Establish your credibility and build your brand
We live in a highly visual world, particularly when it comes to social media. Real estate marketing with video is an immediate and effective way to reach your audience and show them what makes your brand and properties special. "On social media, where competition is loud, video helps your brand cut through the noise and stay ahead of the curve," says Hsiao.  
Video is an ideal way to connect with your market, establish your credentials, improve your social media engagement, drive traffic to your website, and generate leads. And best of all, videos don't require a large financial investment, just some planning and creativity. Fuel your real estate marketing with video, starting today. 
Related posts: 
Posts Tagged "Facebook"
---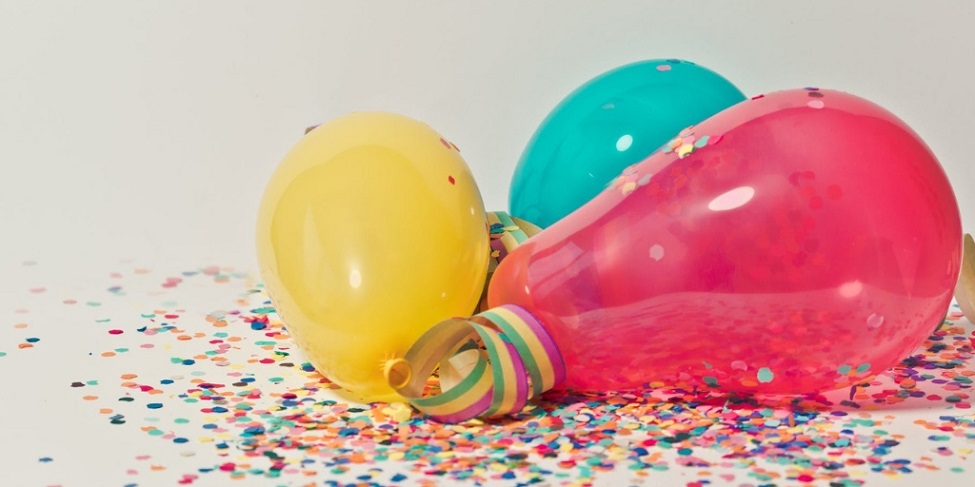 One year ago, Fronetics announced the official launch of its sister brand, Fronetics Real Estate, serving residential and commercial real estate clients.
It has been a big first year for us at Fronetics Real Estate (FRE)! We launched a year ago today, offering digital and content marketing services to residential and commercial real estate clients. It seems like a good time to step back and take a look at our progress so far. 
By the numbers
We tell our clients all the time about the importance of a data-driven approach to evaluating content marketing success. In the spirit of practicing what we preach, we thought we'd share a few metrics with you, as we evaluate our own strategy at this one-year mark. 
We hate to brag, but we're pretty proud of the fact that since our launch, FRE's organic traffic has increased by 1802%. While we can always be working to improve our SEO, this drastic growth in organic traffic tells us that our strategies are working, and people are finding us when they search real estate topics. 
Additionally, direct traffic to our website has increased 101%. When it comes to social media, our traffic has increased 50%, with 48% of that coming from Facebook. In the same way we help our clients to evaluate key metrics and adjust their content marketing strategy, we're using this one-year mark to look at our successes and shortcomings, and adjust our strategies accordingly. 
FRE Named a Top 60 Real Estate Marketing Blog
Back in March, our blog was included on Feedspot's Top 60 Real Estate Marketing Blogs & Websites for Real Estate Marketers. Particularly given that we'd only been live for 6 months at the time, we were honored to be included. 
Feedspot chose the top real estate marketing blogs from "thousands of top real estate blogs in our index" using search and social metrics. They are ranked on the following criteria: 
Google reputation and Google search ranking

 

Influence and popularity on Facebook, Twitter and other social media sites

 

Quality and consistency of posts

 

Feedspot's editorial team and expert review

 
Who are we?
At Fronetics Real Estate, we aim to be a go-to resource for developers, property management companies, and other real estate entities when it comes to all things marketing. Though our blog is relatively new, our team has been creating and driving digital marketing strategies for real estate for many years. We're proud of our many successes for our clients. 
Fronetics Real Estate's portfolio of digital and content marketing services includes: 
Content marketing: strategy development, content creation, and execution

 

Social media: strategy, management, distribution, advertising

 

Email marketing: templates, marketing emails, workflows, and newsletters

 

Website development: branding, design, maintenance, and content creation

 

Paid advertising: pay-per-click and social media advertising

 

Sales enablement: reporting and analysis, sales content optimization, automation

 
Whether you have luxury condominiums, for-rent apartments, a planned community, commercial properties, or mixed-use/retail space, we would love to show you how Fronetics Real Estate can help you reach today's prospective buyers and tenants.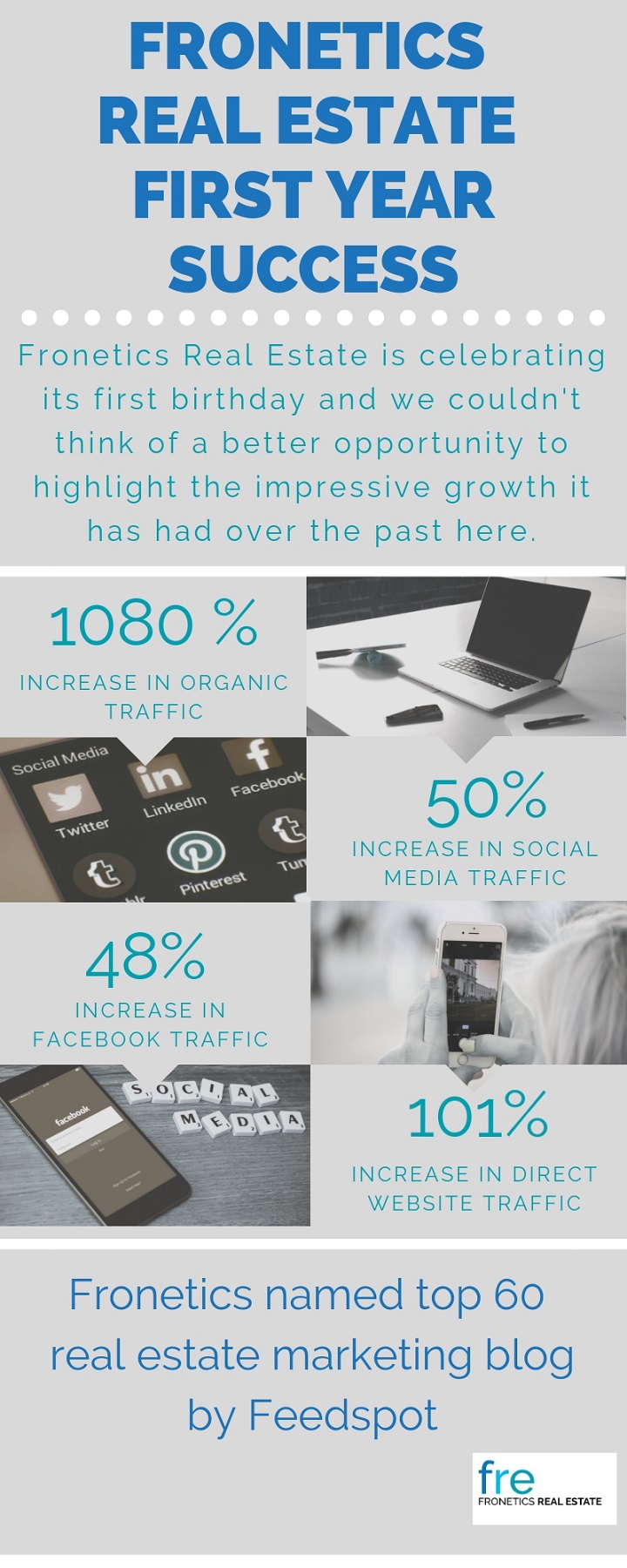 Related posts:
Posts Tagged "Facebook"
---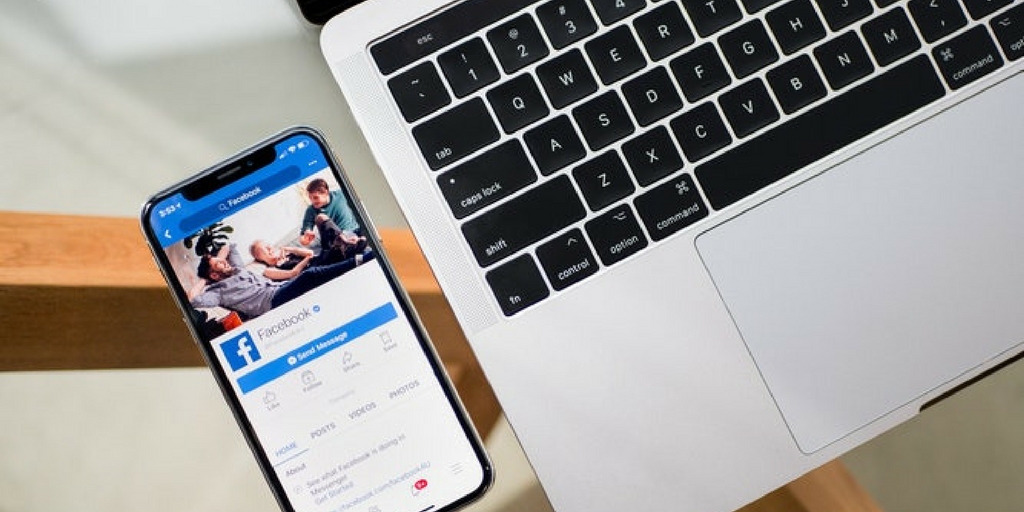 As users will see less content from businesses, brands, and media, you need to adjust your strategy to appear on your followers' Facebook News Feed. 
Mark Zuckerberg once again rocked the world on Jan. 11 — at least for businesses — when he announced that the Facebook News Feed was evolving to include less public content, meaning content from Pages of businesses, brands, and media. The algorithm will now prioritize posts from friends and family (over public posts) and those that "spark conversations and meaningful interactions between people." 
Not surprisingly, businesses balked at the thought of seeing their organic reach, video watch time, and referral traffic take a nose dive. 
The fact is, this is not a huge surprise. Facebook has long been taking steps in this direction, including the testing of Explore Feed last year. Even though you may have anticipated that some changes to Facebook for businesses were coming, you may be tempted to suddenly stop maintaining your Facebook Page. Is it worth posting content to Facebook if it is not going to reach your followers after these new changes? 
Our answer: Facebook is still worthwhile for your properties. But Facebook's recent changes do merit your close attention to — and perhaps a revisiting of — your Facebook strategy. We've compiled a list of things you need to know/do in light of the new changes to Facebook News Feed. Take a look: 
1. Focus on news-worthy Facebook News Feed content that drives engagement. 
Zuckerberg says, "I'm changing the goal I give our product teams from focusing on helping you find relevant content to helping you have more meaningful social interactions." That means that engagement will now mean more than ever before for content visibility. 
In other words, posting your blog content to Facebook is no longer going to cut it. If your posts don't garner comments or reactions, it's time to go back to the drawing board. You'll need to start thinking of Facebook as a place to post and discuss active news items, hot-button issues, and highly shareable content (content that is educational or entertaining, for example). 
Scheduling multiple posts ahead of time, though convenient, will probably land your content further into the depths of oblivion. You're going to have to pay attention, actively seek to generate conversation between users with your posts, and fight to win space on your followers' feeds. 
2. Tell your community to access the See First feature. 
Users who still want to see posts from certain Pages they follow can choose "See First" in News Feed Preferences. So, quite simply, we suggest asking your followers to choose to see your content. 
While some proactive followers may do this on their own, we encourage you to explicitly remind your community to do this. Remember that people are most likely to do what you want them to when you make it easy, exact, and clear. So, send them an email with directions. Or put it in your newsletter or a blog post. Just tell them to do it. 
One thing you don't want to do: goad people into commenting on your posts to increase your content visibility. Facebook has explicitly stated that it will demote "engagement bait," or posts that ask for comments or reactions. You will actually hurt your content and properties by doing this. 
3. Get your executives and agents on social media.
Your executives and agents can act as brand ambassadors for your business and properties on social media, and Facebook's latest announcement underscores the importance of them doing so. 
Your company's executives and agents are the most visible people in your business. For many of your industry peers and buyers, they are the face of your brand and properties. Get them active on Facebook to add meaningful thoughts to your company's posted content, to engage in discussions, and to share newsworthy content of their own. 
It's important to note they should not do this in a superficial way. Rather, they should actively seek to add value to your Facebook content. By engaging on Facebook, your people emerge as thought leaders, which boosts your brand's visibility and reputation. 
4. Consider your ad budget.
In the past, we have recommended adding some social media advertising to a traditional content marketing strategy as a way for clients to boost their efforts. It speeds things up. But those companies that are just starting out or that rely heavily on referral traffic might want to consider reallocating budget to sponsored ads. 
Final thoughts on the new Facebook News Feed
This is a shift, yes. A challenge, for sure. But not one that's insurmountable — or even contrary to the basic principles of good, data-driven content marketing. 
Remember, Facebook is not eliminating Page content from News Feed altogether — just limiting it. The most relevant, engaging Page content will win that space. So, seek to understand your target audience and produce high-quality, original content that engages those people, and you'll come out on top of the new Facebook News Feed. 
Related posts:
Posts Tagged "Facebook"
---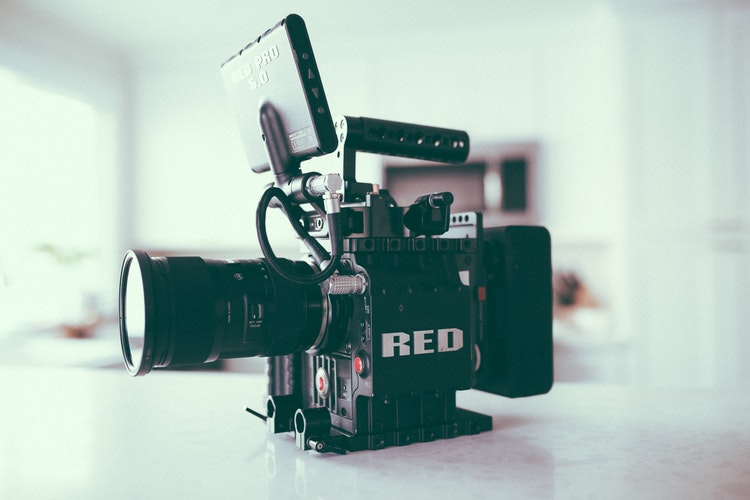 Placester's 2018 Real Estate Marketing Survey reveals these real estate marketing trends: lead generation, challenges, the rise of video content, and social media.
Earlier this year, digital marketing platform Placester published the results of its 2018 Real Estate Marketing Survey. The survey collected data from hundreds of real estate professionals nationwide and contains valuable information for benchmarking your marketing efforts, in "an industry ready to invest more time, money, and energy toward online marketing and generating more leads."
When we looked at the survey results, we found that there were four big takeaways for real estate marketing professionals: goals, challenges, the rise of video content, and social media. Our infographic below delves into each of these four key areas.
Why are these results significant for me?
First off, you can learn a lot from looking at the aggregate goals for the real estate industry. Understanding what peers are working toward can help you tailor your own efforts, prune unnecessary practices, and optimize your marketing efforts. Knowing, for example, that 40.3% of survey respondents cited lead generation as a top objective helps you get to the bottom line: Regardless of experience, skill level, or niche, real estate professionals are focused on attracting valuable clients, and you should be, too.
Likewise, having an understanding of industry-wide challenges can offer valuable insight. Placester's survey reveals that just as lead generation is a top priority for the majority of respondents, it's also the top concern for real estate professionals.
As far as techniques go, one of the most popular marketing tactics for greater exposure in 2018 is emerging as video. The survey reveals that the real estate industry is embracing the power of video marketing. And the good news is, you don't need an expensive camera, lighting, or a production studio. Your smartphone can be just as effective for creating video content for your social media outlets.
Which brings us to social media. A whopping 84.6% of respondents pointed to Facebook as the social media network they will use the most in 2018. And for good reason. Facebook is ideal for real estate marketing in many ways. Its large user base makes it a go-to network, as well as its robust mobile presence, with location-specific advertising and sophisticated algorithms to help you reach your target audience.
Check out our infographic below for a summary of the rest of Placester's data.
Real estate marketing trends 2018 infographic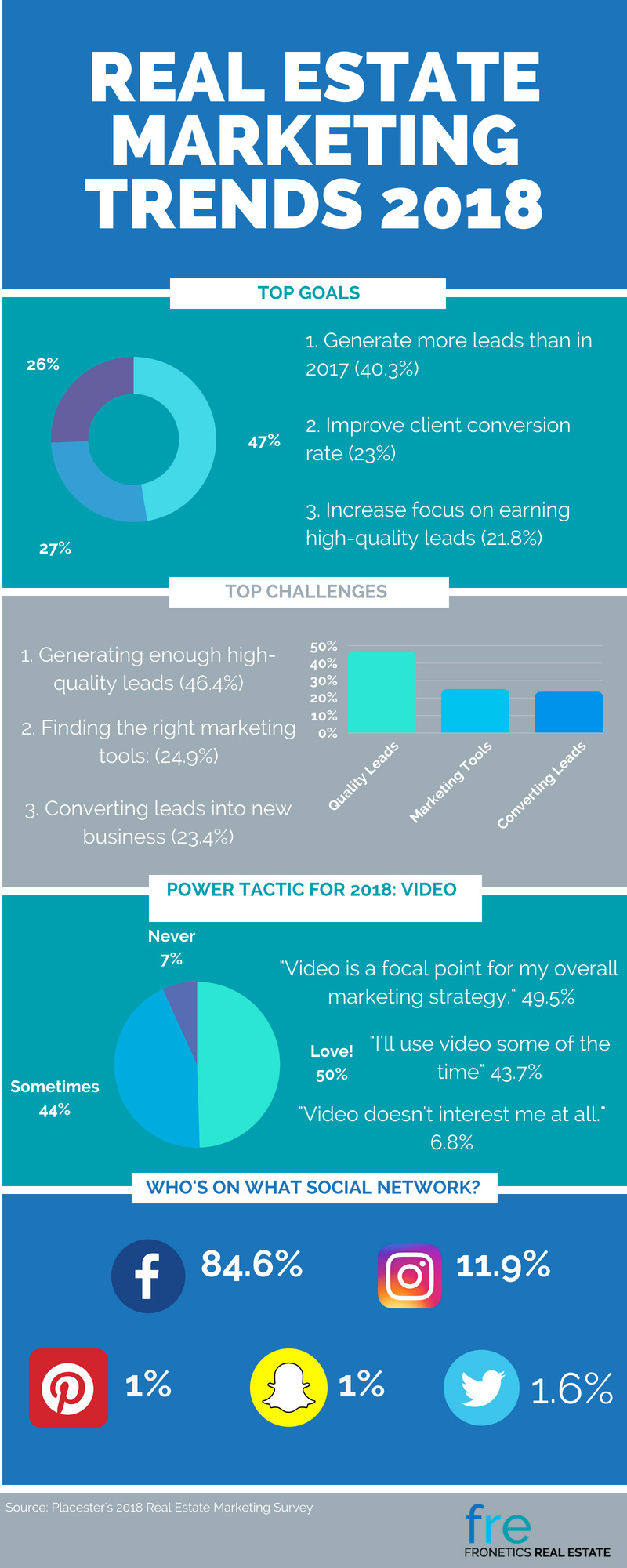 Related posts:
SaveSave
SaveSave