Posts Tagged "Facebook"
---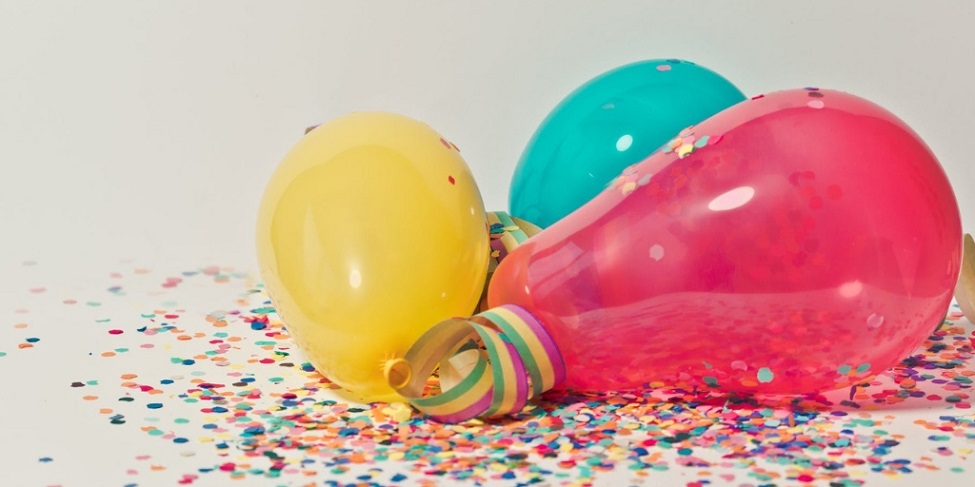 One year ago, Fronetics announced the official launch of its sister brand, Fronetics Real Estate, serving residential and commercial real estate clients.
It has been a big first year for us at Fronetics Real Estate (FRE)! We launched a year ago today, offering digital and content marketing services to residential and commercial real estate clients. It seems like a good time to step back and take a look at our progress so far. 
By the numbers
We tell our clients all the time about the importance of a data-driven approach to evaluating content marketing success. In the spirit of practicing what we preach, we thought we'd share a few metrics with you, as we evaluate our own strategy at this one-year mark. 
We hate to brag, but we're pretty proud of the fact that since our launch, FRE's organic traffic has increased by 1802%. While we can always be working to improve our SEO, this drastic growth in organic traffic tells us that our strategies are working, and people are finding us when they search real estate topics. 
Additionally, direct traffic to our website has increased 101%. When it comes to social media, our traffic has increased 50%, with 48% of that coming from Facebook. In the same way we help our clients to evaluate key metrics and adjust their content marketing strategy, we're using this one-year mark to look at our successes and shortcomings, and adjust our strategies accordingly. 
FRE Named a Top 60 Real Estate Marketing Blog
Back in March, our blog was included on Feedspot's Top 60 Real Estate Marketing Blogs & Websites for Real Estate Marketers. Particularly given that we'd only been live for 6 months at the time, we were honored to be included. 
Feedspot chose the top real estate marketing blogs from "thousands of top real estate blogs in our index" using search and social metrics. They are ranked on the following criteria: 
Google reputation and Google search ranking

 

Influence and popularity on Facebook, Twitter and other social media sites

 

Quality and consistency of posts

 

Feedspot's editorial team and expert review

 
Who are we?
At Fronetics Real Estate, we aim to be a go-to resource for developers, property management companies, and other real estate entities when it comes to all things marketing. Though our blog is relatively new, our team has been creating and driving digital marketing strategies for real estate for many years. We're proud of our many successes for our clients. 
Fronetics Real Estate's portfolio of digital and content marketing services includes: 
Content marketing: strategy development, content creation, and execution

 

Social media: strategy, management, distribution, advertising

 

Email marketing: templates, marketing emails, workflows, and newsletters

 

Website development: branding, design, maintenance, and content creation

 

Paid advertising: pay-per-click and social media advertising

 

Sales enablement: reporting and analysis, sales content optimization, automation

 
Whether you have luxury condominiums, for-rent apartments, a planned community, commercial properties, or mixed-use/retail space, we would love to show you how Fronetics Real Estate can help you reach today's prospective buyers and tenants.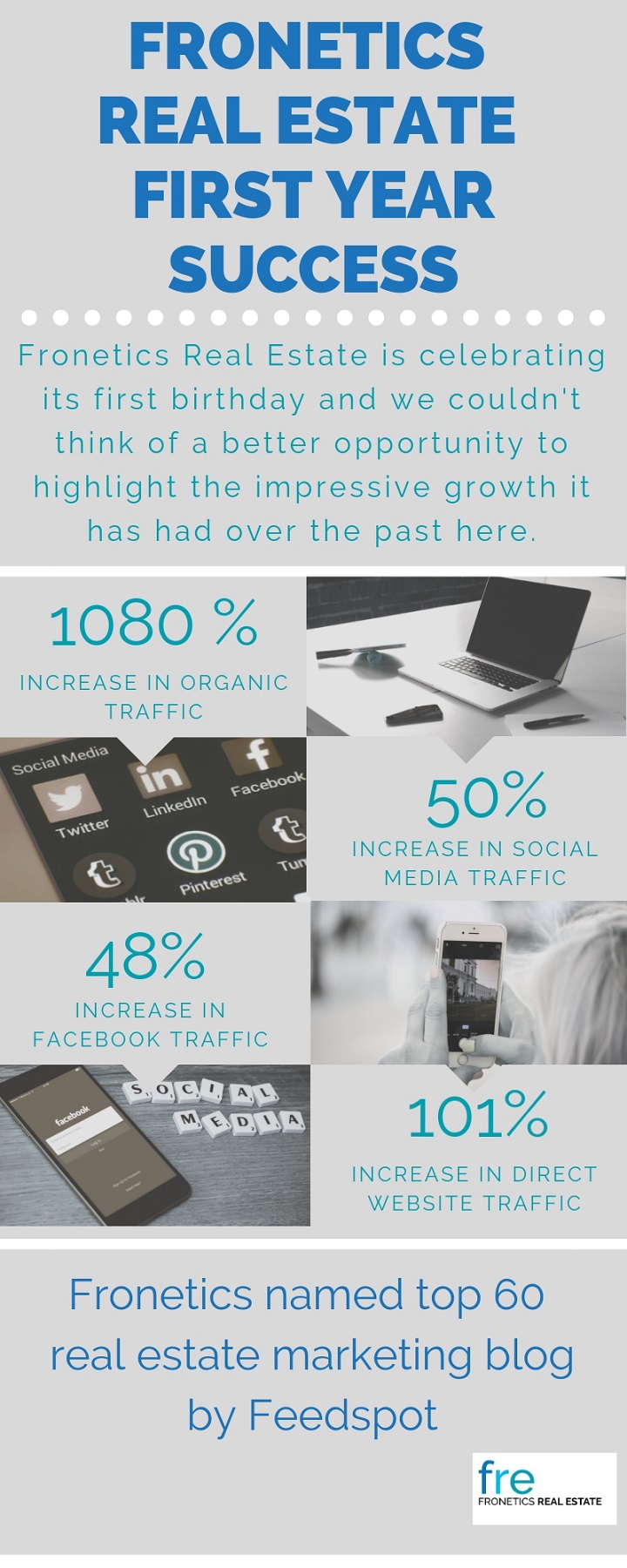 Related posts:
Posts Tagged "Facebook"
---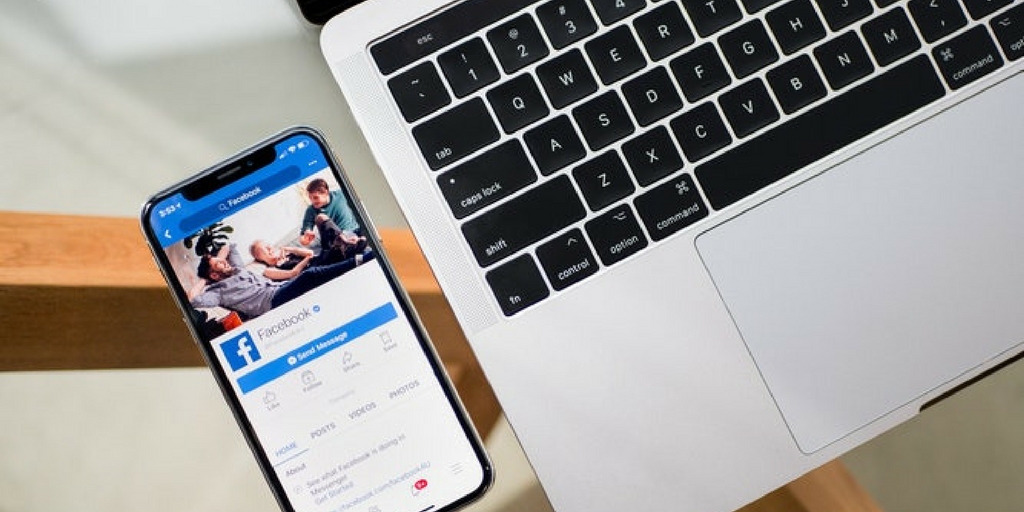 As users will see less content from businesses, brands, and media, you need to adjust your strategy to appear on your followers' Facebook News Feed. 
Mark Zuckerberg once again rocked the world on Jan. 11 — at least for businesses — when he announced that the Facebook News Feed was evolving to include less public content, meaning content from Pages of businesses, brands, and media. The algorithm will now prioritize posts from friends and family (over public posts) and those that "spark conversations and meaningful interactions between people." 
Not surprisingly, businesses balked at the thought of seeing their organic reach, video watch time, and referral traffic take a nose dive. 
The fact is, this is not a huge surprise. Facebook has long been taking steps in this direction, including the testing of Explore Feed last year. Even though you may have anticipated that some changes to Facebook for businesses were coming, you may be tempted to suddenly stop maintaining your Facebook Page. Is it worth posting content to Facebook if it is not going to reach your followers after these new changes? 
Our answer: Facebook is still worthwhile for your properties. But Facebook's recent changes do merit your close attention to — and perhaps a revisiting of — your Facebook strategy. We've compiled a list of things you need to know/do in light of the new changes to Facebook News Feed. Take a look: 
1. Focus on news-worthy Facebook News Feed content that drives engagement. 
Zuckerberg says, "I'm changing the goal I give our product teams from focusing on helping you find relevant content to helping you have more meaningful social interactions." That means that engagement will now mean more than ever before for content visibility. 
In other words, posting your blog content to Facebook is no longer going to cut it. If your posts don't garner comments or reactions, it's time to go back to the drawing board. You'll need to start thinking of Facebook as a place to post and discuss active news items, hot-button issues, and highly shareable content (content that is educational or entertaining, for example). 
Scheduling multiple posts ahead of time, though convenient, will probably land your content further into the depths of oblivion. You're going to have to pay attention, actively seek to generate conversation between users with your posts, and fight to win space on your followers' feeds. 
2. Tell your community to access the See First feature. 
Users who still want to see posts from certain Pages they follow can choose "See First" in News Feed Preferences. So, quite simply, we suggest asking your followers to choose to see your content. 
While some proactive followers may do this on their own, we encourage you to explicitly remind your community to do this. Remember that people are most likely to do what you want them to when you make it easy, exact, and clear. So, send them an email with directions. Or put it in your newsletter or a blog post. Just tell them to do it. 
One thing you don't want to do: goad people into commenting on your posts to increase your content visibility. Facebook has explicitly stated that it will demote "engagement bait," or posts that ask for comments or reactions. You will actually hurt your content and properties by doing this. 
3. Get your executives and agents on social media.
Your executives and agents can act as brand ambassadors for your business and properties on social media, and Facebook's latest announcement underscores the importance of them doing so. 
Your company's executives and agents are the most visible people in your business. For many of your industry peers and buyers, they are the face of your brand and properties. Get them active on Facebook to add meaningful thoughts to your company's posted content, to engage in discussions, and to share newsworthy content of their own. 
It's important to note they should not do this in a superficial way. Rather, they should actively seek to add value to your Facebook content. By engaging on Facebook, your people emerge as thought leaders, which boosts your brand's visibility and reputation. 
4. Consider your ad budget.
In the past, we have recommended adding some social media advertising to a traditional content marketing strategy as a way for clients to boost their efforts. It speeds things up. But those companies that are just starting out or that rely heavily on referral traffic might want to consider reallocating budget to sponsored ads. 
Final thoughts on the new Facebook News Feed
This is a shift, yes. A challenge, for sure. But not one that's insurmountable — or even contrary to the basic principles of good, data-driven content marketing. 
Remember, Facebook is not eliminating Page content from News Feed altogether — just limiting it. The most relevant, engaging Page content will win that space. So, seek to understand your target audience and produce high-quality, original content that engages those people, and you'll come out on top of the new Facebook News Feed. 
Related posts:
Posts Tagged "Facebook"
---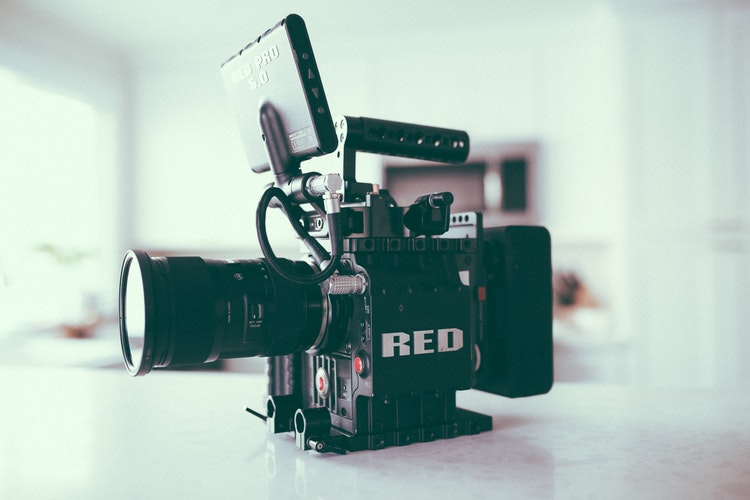 Placester's 2018 Real Estate Marketing Survey reveals these real estate marketing trends: lead generation, challenges, the rise of video content, and social media.
Earlier this year, digital marketing platform Placester published the results of its 2018 Real Estate Marketing Survey. The survey collected data from hundreds of real estate professionals nationwide and contains valuable information for benchmarking your marketing efforts, in "an industry ready to invest more time, money, and energy toward online marketing and generating more leads."
When we looked at the survey results, we found that there were four big takeaways for real estate marketing professionals: goals, challenges, the rise of video content, and social media. Our infographic below delves into each of these four key areas.
Why are these results significant for me?
First off, you can learn a lot from looking at the aggregate goals for the real estate industry. Understanding what peers are working toward can help you tailor your own efforts, prune unnecessary practices, and optimize your marketing efforts. Knowing, for example, that 40.3% of survey respondents cited lead generation as a top objective helps you get to the bottom line: Regardless of experience, skill level, or niche, real estate professionals are focused on attracting valuable clients, and you should be, too.
Likewise, having an understanding of industry-wide challenges can offer valuable insight. Placester's survey reveals that just as lead generation is a top priority for the majority of respondents, it's also the top concern for real estate professionals.
As far as techniques go, one of the most popular marketing tactics for greater exposure in 2018 is emerging as video. The survey reveals that the real estate industry is embracing the power of video marketing. And the good news is, you don't need an expensive camera, lighting, or a production studio. Your smartphone can be just as effective for creating video content for your social media outlets.
Which brings us to social media. A whopping 84.6% of respondents pointed to Facebook as the social media network they will use the most in 2018. And for good reason. Facebook is ideal for real estate marketing in many ways. Its large user base makes it a go-to network, as well as its robust mobile presence, with location-specific advertising and sophisticated algorithms to help you reach your target audience.
Check out our infographic below for a summary of the rest of Placester's data.
Real estate marketing trends 2018 infographic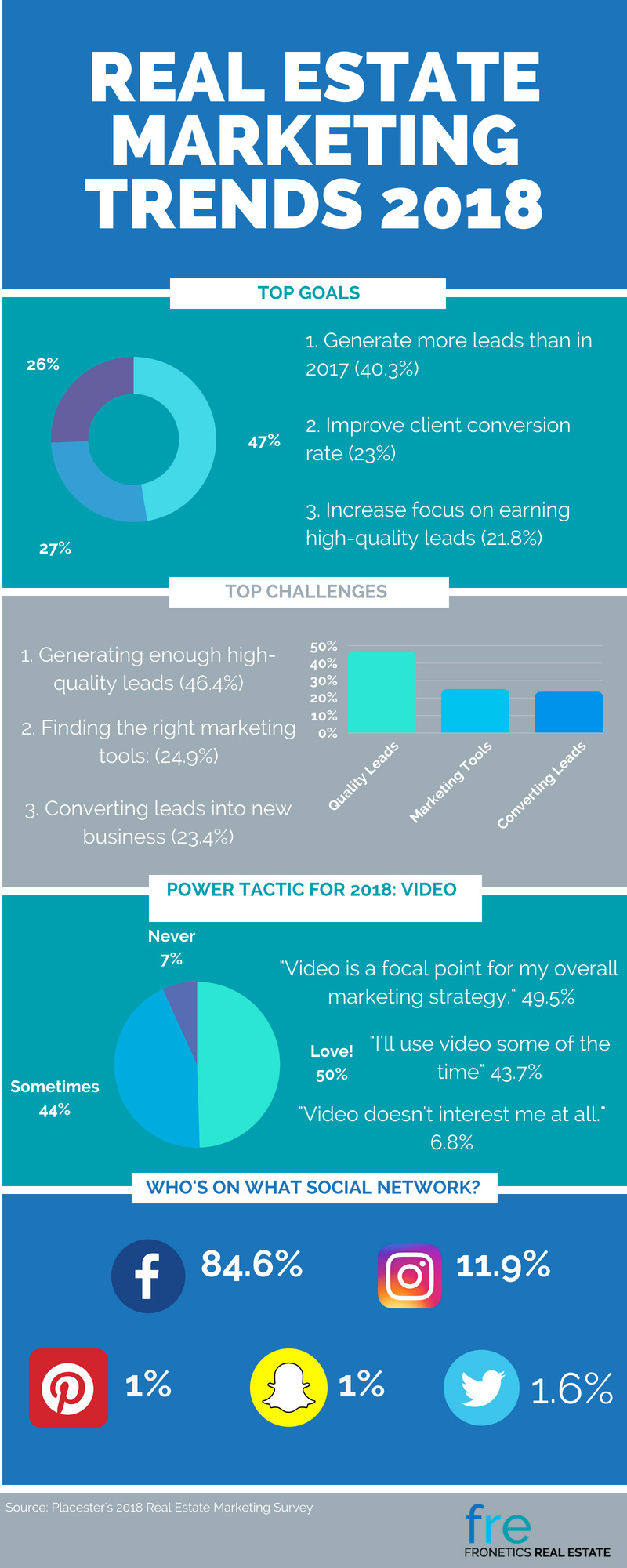 Related posts:
SaveSave
SaveSave
Posts Tagged "Facebook"
---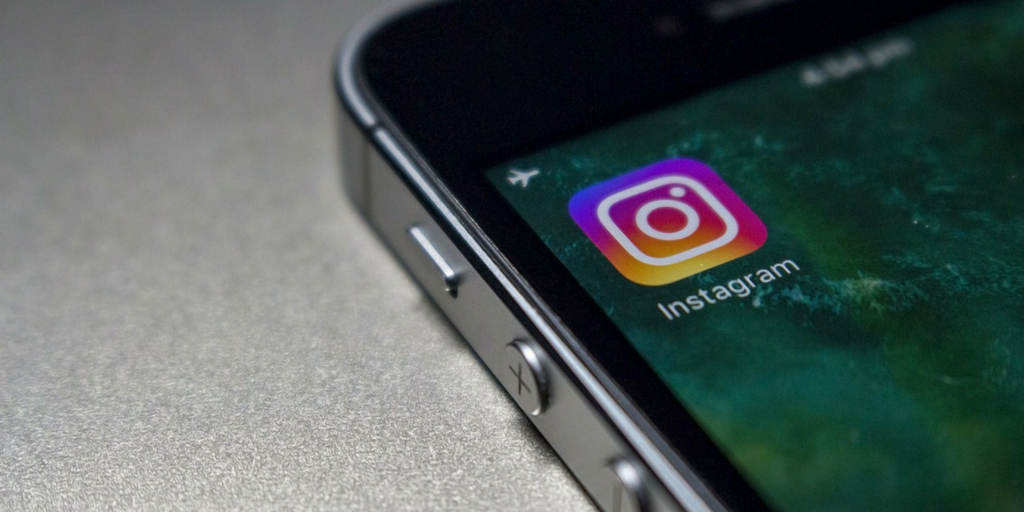 The latest social media statistics show growth of Instagram, social messaging bots, and video content.
We joke around here that one thing that will always stay the same is that social media will always be changing. 2018 has been a remarkable example of that thus far, particularly in regards to platforms like Facebook.
Every so often, we like to take a step back and look at what the data is telling us about where social media is heading and what that might mean for real estate marketers.
Social Media Examiner's 10th annual study, 2018 Social Media Marketing Industry Report, surveyed more than 5,700 marketers from across the world in a variety of industries — including real estate. It offers a really comprehensive view of what's going on in social media in our industry and beyond.
I've pulled out 10 social media statistics from this report that I want to talk about in more depth. I think they say a lot about where social media is headed and what real estate marketers should be paying attention to.
10 social media statistics for real estate marketers
1) For 64% of marketers, social media management is just one of their job responsibilities.
This one blows me away, knowing how much time and effort it takes to run a company's social media program. Only about one-third (36%) of marketers manage social media full time. The other two-thirds have to do that on top of their other responsibilities. That's crazy!
Developers, property managers, and real estate marketers: it's time to recognize how important social media is for marketing your property and dedicate the appropriate resources to social media management. If you can't afford to hire someone to do it full time, consider outsourcing this task.  
2) Only 44% of marketers agree they can measure their social media ROI.
Only 10% of survey respondents "strongly agree" and 34% "agree" with the statement, "I am able to measure the return on investment (ROI) for my social media activities."
Again, I'm kind of blown away. As a firm that relies on data and analytics to inform our processes and strategies, including social, it seems irresponsible to not know if your efforts are effective.
Ok, on one hand, it's actually really difficult to measure social media ROI. That's in large part because so many of the benefits are intangible. You should really be thinking of social media investment in terms of potential, not dollars.
BUT there are some ways to calculate ROI for all your content marketing and social media efforts. Here are a few resources:
3) 75% of marketers have seen a decline in organic Facebook reach over the last year or don't know if they have.
A significant 52% of marketers surveyed said they saw their Facebook reach decline in the last year. Plus, 23% of marketers surveyed were unsure if it had or not — probably not a good sign. Yet 97% of B2C marketers are using Facebook. Something's not adding up for me here.
As we've written about a lot recently, businesses need to be keeping a close eye on Facebook in light of all the recent changes. While we at Fronetics Real Estate are not ready to write off Facebook for business (especially real estate companies) completely yet, it's time to start doing things a little differently.
Here are a few things you should do immediately to ensure you're still reaching your target audience:
Focus on newsworthy content that drives engagement

.

You need to start thinking of Facebook as a place to post and discuss active news items, hot-button issues, and highly shareable content (content that is educational or entertaining, for example).

Tell your community to access the See First feature

.

Users who still want to see posts from certain Pages they follow can choose "See First" in News Feed Preferences. So, quite simply, we suggest asking your followers to choose to see your content.

Consider your ad budget

. Especially for new

properties or those who rely heavily on referral traffic, you might want to consider reallocating budget to sponsored ads.
Stay tuned to the Fronetics blog as we continue to gather information and offer suggestions.
4) 87% of marketers rank more exposure for their businesses as the primary benefit of their social media efforts.
Building brand awareness is a key benefit of social media use for real estate. The Social Media Examiner survey respondents said that increased traffic was the second major benefit, with 78% reporting positive results. These top two benefits have remained virtually unchanged for 4 years.
5) 78% of marketers who have used social media for 2 years or more report increased traffic to their websites.
Also to note, 83% of those who have used social media for 5 or more years "strongly agree" or "agree" that traffic has increased to their websites because of social media activity.
I wanted to pull these social media statistics out because they reinforce the time-honored truth that content marketing (including social media management) is a long-term solution — not an overnight fix. The benefits, especially in terms of metrics like traffic, grow exponentially over time.
You have to allow time for prospects to find you and for your audience to grow organically. Use your social media platforms as a means to distribute meaningful information to your target audience and to communicate with prospects and residents, and it will pay off.
6) 66% of marketers are now using Instagram.
In 2016 and 2017, we answered a lot of questions about Snapchat. Founder of the Content Marketing Institute Joe Pulizzi named Snapchat one of the next big trends in content marketing for 2017. Everyone thought this platform was going to be our new social media darling.
Instead, Instagram has surpassed Twitter and LinkedIn to be the second-most-used social media platform. (It was fourth in 2017.) Use is up dramatically from 54% in 2017. Those are numbers worth paying attention to.
Most of our real estate clients use Instagram with great success.  If you're not on this platform, it's time to join.
7) 63% of marketers use video content in their social media marketing.
One real estate marketing trend everyone got right? The growing prevalence of video.
Not only do nearly two-thirds of marketers use video content in their social media marketing, 23% use live video. What's more, 77% plan to increase video content and 63% plan to increase live video in the next year.
The real estate industry is embracing the power of video marketing. And the good news is, you don't need expensive camera, lighting, or a production studio — your smartphone can be just as effective for creating video content for your social media outlets.
8) 70% of marketers want to learn more about messenger bots.
Here's a big takeaway from the survey: Everyone's talking about messenger bots/social messenger apps. While adoption is still pretty low (only 15% are using Facebook messenger bots now), 51% of survey respondents plan to include them in future marketing.
It's time to start reading up on marketing automation tools like chatbots and social messenger apps. We've got a lot of information about these things scheduled on our blog in the next few months, so keep coming back for more information on how these tools apply to real estate marketing.
9) 39% of marketers are working with influencers.
Influencer marketing is another trend we've been talking about lately. It makes sense: Buyers value the opinions of peers and colleagues. In fact, 82% of Americans seek recommendations when making a purchase of any kind. Such a major purchase like real estate can be greatly influenced by what buyers' peers think of the neighborhood, community or building, etc.
In real estate, it's important to consider other people who might influence buyers and renters. Aside from family and friends, financial advisors, brokers, interior designers, and celebrities (be they local professional athletes or social media celebrities) can have an impact on buyers' opinions of a property.
10) 76% of B2C marketers use Facebook ads.
Interesting that more than three-fourths of B2C brands advertise on Facebook. On one hand, if you're not doing it, do you lose your seat at the table? But on the other, are there opportunities on other advertising platforms that aren't so crowded?
The survey also found that 72% of B2C marketers are interested in learning about Instagram ads. This is likely because of the platform's phenomenal growth and, no doubt, brands' success with it thus far. It's something to think about when planning your social advertising.
If you're interested, I recommend reading the whole 44-page report from Social Media Examiner. There are a ton of really interesting social media statistics that offer great insight into how marketers are using social media and how it's changing — both over the the last few years and in the short-term.
What social media statistics are most interesting to you?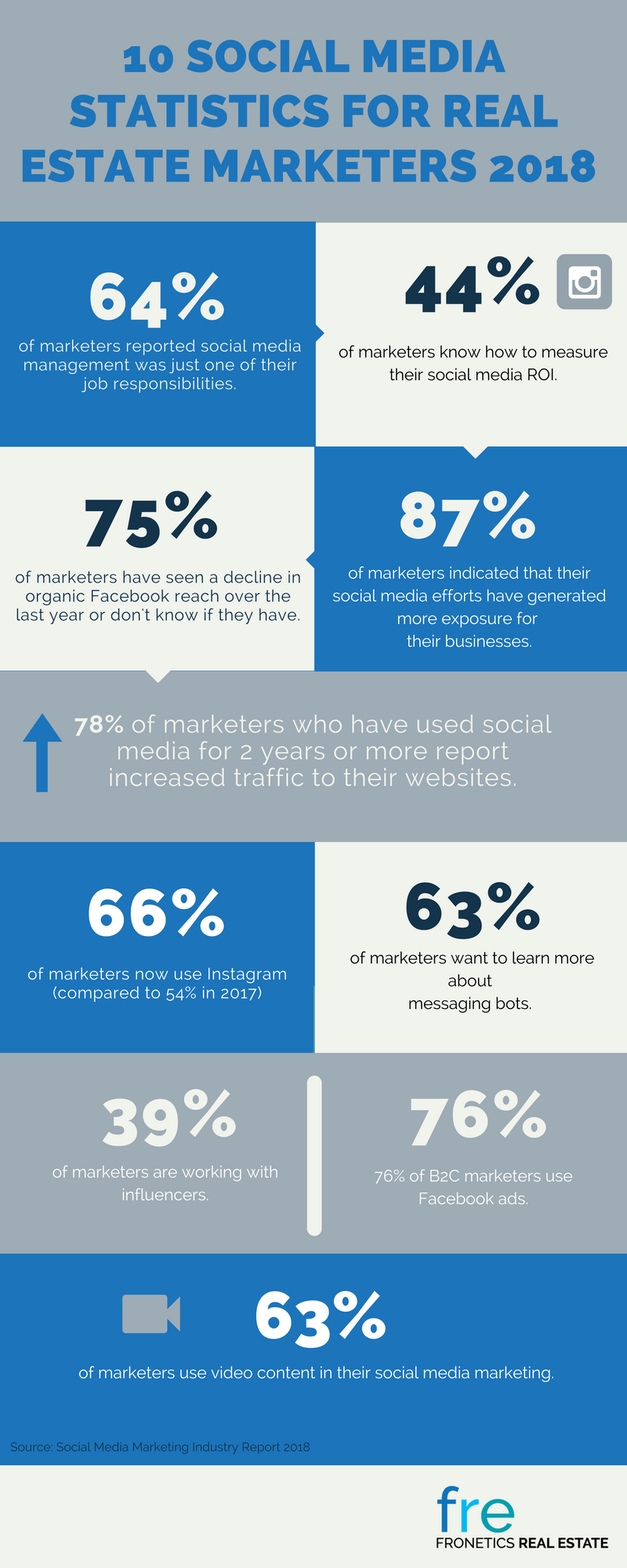 Related posts:
Posts Tagged "Facebook"
---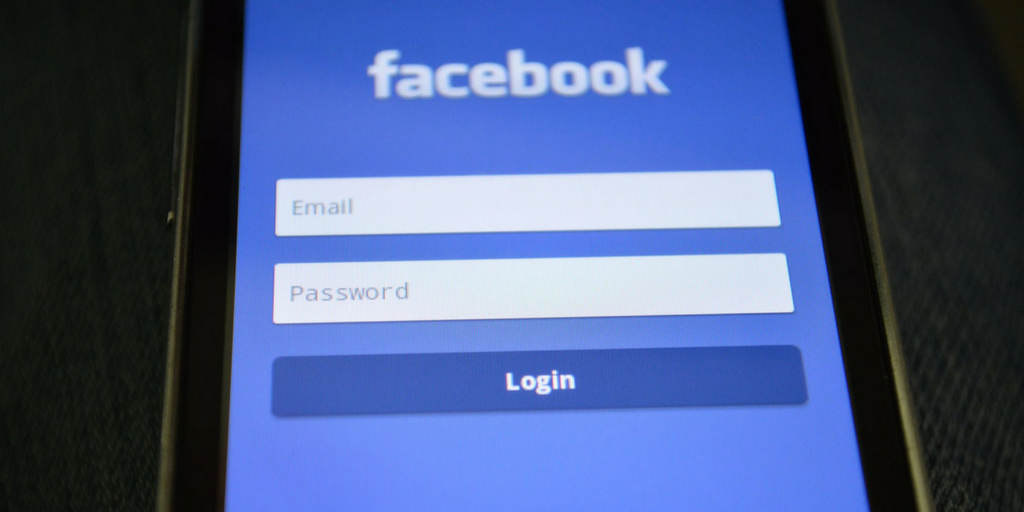 Facebook carousel ads helped one real estate company achieve a 63% increase in click-through rate and a 24% decrease in cost-per-acquisition.
Facebook carousel ads offer a highly visual and engaging way to promote your properties. Not only that, Kinetic Social recently found that carousel ads are up to 10 times more effective than static sponsored Facebook posts at driving traffic to advertisers' websites. And if that's not enough, they boast a 72% higher click-through rate than single-image mobile app ads.
The data makes it clear: Facebook carousel ads are absolutely something you should be using to promote your properties! Here's a quick refresher on what they are, and some of our favorite tips for making the most of this promotional tool.
What's a Facebook carousel ad?
This ad format integrates across Facebook and Instagram. It shows 3-5 images, headlines, links, and/or calls-to-action in a single ad unit, which users can click through. The "carousel" refers to the way images scroll horizontally across the screen, creating an engaging way for users to interact with your images. Each image has its own description and link, helping to drive traffic more effectively.
As you might expect, having the ability to showcase multiple images in an ad helps in lowering cost-per-conversion or -click, optimizing your creative output, and driving results across campaign objectives.
If it's not already obvious, this format is a no-brainer for advertising real estate. Check out this spotlight from Facebook on Lamudi, an online real estate marketplace that used Facebook carousel ads to the tune of a 63% increase in click-through rate and a 24% decrease in cost-per-acquisition.
Using Facebook carousel ads
Creating a carousel ad is a simple process. It allows you to be creative and tell a story with the images you choose. Here are three easy steps for getting started:
1) Decide on your objective.
Having a defined goal is key when it comes to any content marketing, and carousel ad creation is no different. Facebook helps you target an objective, giving you the choice to select either "send people to your website" or "increase conversions." Depending on your selection, an algorithm optimizes who sees your ad and when.
2) Create your ad.
Start by selecting "multiple images in one ad." Next, get creative! Be sure to connect your ad to your Facebook page, and write a message that will stay on the screen over the images as users scroll through. Select 3-5 images, with a recommended size of 600 x 600 pixels each. You can write a separate headline and short description for each image.
3) Make the most of your images.
Facebook gives you the option to select "automatically show the best performing images and links first" — do it! This means that, as your campaign progresses, the image that's getting the most clicks will appear first. However, if the story you're trying to tell depends on the images appearing in a certain order (a before/after at a property, for example), uncheck this option.
The bottom line is that Facebook carousel ads are an extremely effective way to drive traffic to your properties.
Related posts: