Your search results for "Marketing automation"
---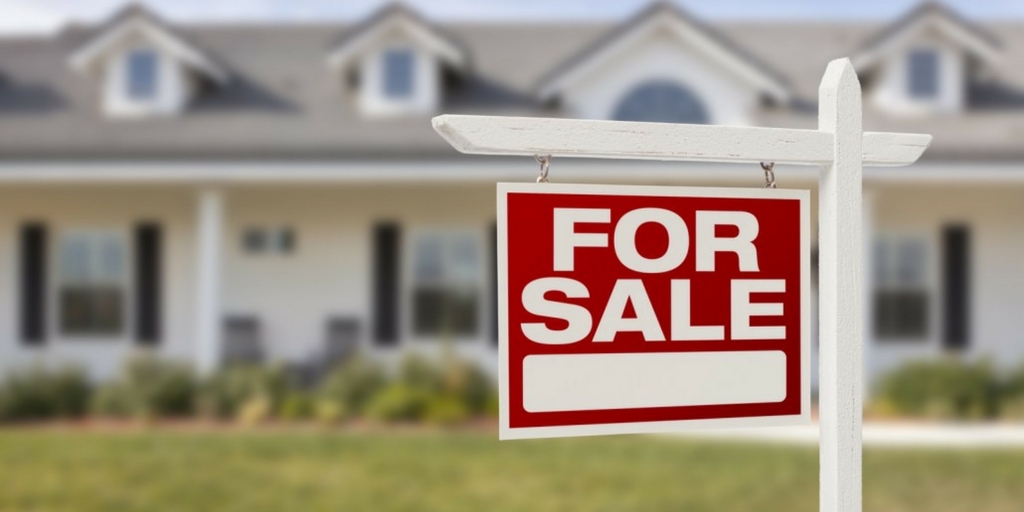 Real estate marketers using marketing automation can save time and money while increasing leads, conversions, and overall marketing success.
One of the biggest marketing trends this year is automation. HubSpot recently reported that businesses using marketing automation to nurture leads received a whopping 451% increase in qualified leads. So how can real estate marketing professionals reap these benefits while saving time and money on their efforts?
If you're using it right, marketing automation software can deliver real-time, personalized messages to prospective buyers and renters at every step of the lead-generation process. You can tailor custom email messages based on indicated interests, streamline social media efforts with scheduled posts, evaluate the success of your efforts, and adjust your strategy accordingly.
Check out these five ways that marketing automation can help you sell real estate, with suggested tools for each idea.
5 marketing automation ideas for real estate
1) Social media
Keeping your posts on multiple platforms up to date, consistent, and engaging can be a major time drain. Automating your social media marketing efforts lets you plan ahead and schedule updates on some or all of your social media channels, and lets you easily strategize about peak posting times.
Suggested tool: Sprout Social
2) Email
Having a segmented email list — sorted by when someone joined the list, what emails they've opened, their demographics, etc. — is key. This way, you can ensure you're sending the most relevant information to your prospects, keeping them invested (and keeping you out of their spam folder). Once you set up a template, plugging in your content is easy. You're able to manage your contact list and schedule emails in advance.
Suggested tool: MailChimp
3) Text messages
There's a good chance you're reading this on your cell phone, and, if not, it's probably close by. Savvy marketers are taking advantage of the ubiquitous nature of mobile devices and using texting to reach audiences with a short message that they're highly likely to read.
Suggested tool: TextMarks
4) Direct mail
While any number of virtual marketing platforms are beneficial, direct mail is still a powerful tool for real estate. It can be highly time-consuming to manage direct mail campaigns and mailing lists, but automation software that lets you generate geographically or demographically targeted mailing lists can help you reach your ideal audience.
Suggested tool: TriggerMarketing
5) Lead generation and nurturing
Converting website visitors to leads is always the goal, but it often comes with a back-breaking load of time-consuming labor. The right software lets you move your prospect through the sales funnel automatically, sending emails to educate them on the next steps, and scheduling them for viewings.
Suggested tool: SmartZip
What marketing automation tools are you using in your real estate marketing?
Related posts:
Your search results for "Marketing automation"
---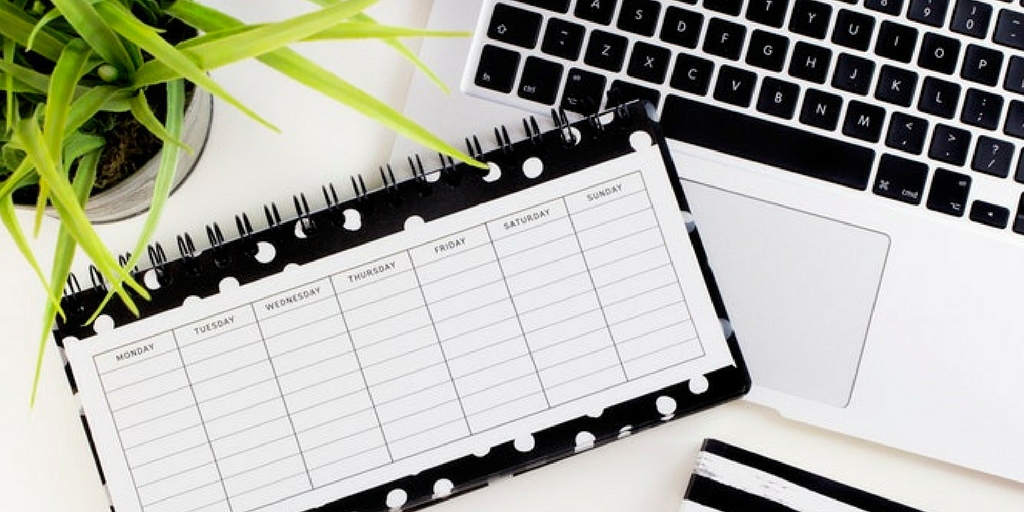 Check out these marketing automation tools for email workflows, social media scheduling, and customer relationship management.
Lately it seems like everyone is talking about marketing automation. As real estate buyers increasingly demand personalized experiences through the buyer's journey, marketers' jobs are getting tougher. They need to provide custom lead-nurturing content to all prospects in their databases.
And that's where automating marketing tasks can help.
The term "marketing automation" refers to a variety of tools used to automate the process of personalizing leads' interactions with your property. The sheer variety of these tools can sometimes be overwhelming — so we've pulled a few of our favorites in the categories of email workflows, social media scheduling tools, and customer relationship management.
6 marketing automation tools for real estate marketers
Email workflows
1. Customer.io
This tool lets you send targeted messages to your prospects, crafting them based on how they interact with your property, and making personalized messages simple. You can also keep track of conversions and create customer profiles. Our favorite part? It integrates with your mobile app or website, letting you see data in real time and trigger actions by adding in predefined rules.
2. Constant Contact
This powerful tool has some features that are unique — and can take your marketing capabilities beyond the basics. Beyond setting up and managing an automated database, Constant Contact offers Facebook fan promotion, coupons and deals, and event management.
Social media scheduling tools
3. AdRoll
This is an extremely effective tool for retargeting prospects through re-engagement on Facebook, Twitter, and elsewhere on the web. It offers cross-device and cross-platform retargeting capabilities, as well as flexible segmentation, letting you provide customized experiences that dramatically improve your marketing efficiency. It also offers customized budgeting and full control over ad spend.
Customer relationship management (CRM)
4. Pardot
Pardot is an all-inclusive marketing automation suite, but it's particularly strong for amping up your engagement with CRM integration. It's a great tool for helping your sales team shorten the sales cycle. And, in addition to CRM integration, it offers email marketing, lead nurturing, lead scoring, and ROI reporting.
5. Marketo
This cloud-based marketing software lets you drive revenue with lead management and mobile marketing. It not only helps build prospect relationships, but it helps you sustain them as well. Best of all, you can try it out for free until you're sure it's right for your company.
Bonus all-in-one tool: HubSpot
HubSpot is an inbound-marketing tool that lets you generate leads, close deals, and manage your sales pipeline from start to finish. It integrates beautifully with a content marketing strategy, with the goal of turning outbound leads into inbound ones. It includes revenue reporting, custom-event reporting, custom-event automation triggers, predictive-lead scoring, contacts and company reporting, and event-based segmentation.
What marketing automation tools do you use?
Related posts:
Your search results for "Marketing automation"
---
Increasingly, marketers are realizing the benefits of inbound marketing for real estate over outbound marketing, including cost savings and increased lead generation.
Marketers are constantly coming up with new and trendy ways to attract leads. With endless platforms available to us, it can be overwhelming for even the most seasoned marketers to know where they need to focus their efforts.   
But what exactly does inbound marketing for real estate entail? 
In order to find the right solutions for your real estate marketing needs, you first have to understand the difference between inbound and outbound marketing. And more importantly, how they can help — or hinder — your marketing efforts. 
This is outbound marketing
Outbound marketing describes any marketing approach that pushes a message onto a buyer or renter. Traditional marketing — TV and radio ads, telemarketing, banner and display ads — are all examples of outbound marketing. 
Another name for this marketing tactic is interruption marketing, as it typically tries to take "attention away from what your buyer is doing and bring it, forcibly, on to your product or service." 
This is inbound marketing 
Inbound marketing focuses on audiences finding you. Instead of pushing a message onto buyers, inbound marketing allows you to establish your brand as an industry leader and let interested audiences come to you and your properties. This type of marketing attempts to draw in leads through interesting and engaging content. 
Content marketing is a type of inbound marketing. Examples include blog posts, social media, infographics, white papers, and videos. Inbound marketing for real estate, for instance, could include blog posts that talk up the neighborhood in which your property is located, infographics that explain the purchasing process, or a white paper on how to search for an apartment.  
Why is inbound marketing for real estate a good fit? 
Outbound marketing used to be the "go-to" for generating leads, but this is simply no longer the case. Marketers across industries have found that inbound marketing has many advantages over traditional marketing practices. In fact, almost three quarters (68%) of inbound organizations believe their marketing strategy is effective, while more than half (52%) of outbound marketers don't believe their strategy is effective.  
According to Placester's Matthew Bushery, "inbound is all about enticing the right buyers and/or sellers through sharing materials and resources that make them want to engage with you, rather than figuratively shoving your self-promotional messaging down their throats with over-the-top, aggressive, and — most importantly — wasteful marketing schemes." 
That's why we think inbound marketing for real estate is better for marketers than outbound marketing. 
Related posts:
Your search results for "Marketing automation"
---
These 4 takeaways from Placester's 2018 Real Estate Marketing Survey give us an idea of real estate marketing trends to keep an eye on.
Digital marketing platform Placester recently published the results of its 2018 Real Estate Marketing Survey. The survey, which collected data from hundreds of real estate professionals nationwide, contains valuable information for benchmarking your marketing efforts in "an industry ready to invest more time, money, and energy toward online marketing and generating more leads."
We've pulled out the top 4 takeaways from the survey here. Interestingly, these real estate marketing trends align with those we are seeing with our clients as well.
In general, real estate marketers are focused on leads: acquiring valid potential buyers and then turning them into sales. It makes sense, then, that many are turning to content marketing as a strategy, as it can be a highly effective lead-generation engine. Read on for more.
4 real estate marketing trends to watch
1) A focus on lead generation, nurturing, and conversion.
You can learn a lot from looking at the aggregate goals for the industry.
When asked about their top objective for 2018, 40.3% of survey respondents name generating more new leads than in 2017. Additionally, 23% look to improve on last year's client conversion rate, 21.8% cited focus on the quality of leads earned, and 14.9% are aiming to learn how to better nurture and qualify prospects.
The bottom line: real estate professionals are focusing on generating, nurturing, and converting leads.
2) Challenges
As with looking at objectives, having an understanding of industry-wide challenges also offers valuable insight.
46.4% of survey respondents said that generating enough high-quality leads is the biggest marketing challenge they face in 2018. Rounding out the list, 24.9% are concerned about finding the right marketing tools to use; 23.4% cite converting leads into new business; and 5.3% are worried about analyzing their marketing performance.
Just as lead generation is a top priority for the majority of respondents, it's also the top concern for real estate professionals.
3) Video
One of the most popular marketing tactics for greater exposure in 2018 is video.
When asked what part video will play in overall marketing strategy, 49.5% of respondents indicated that it would be a focal point. 43.7% said they would use it some of the time, while only 6.8% indicated that video didn't interest them at all.
The real estate industry is embracing the power of video marketing. And the good news is, you don't need expensive camera, lighting, or a production studio — your smartphone can be just as effective for creating video content for your social media outlets.
4) Social media
Which brings us to social media.
When asked which social media network they will use most, a whopping 84.6% of respondents pointed to Facebook, with 11.9% saying Instagram, 1.6% saying Twitter, and 1% respectively for Pinterest and Snapchat.
Facebook is ideal for real estate marketing in many ways. Its large user base makes it a go-to network, as well as its robust mobile presence, with location-specific advertising and sophisticated algorithms to help you reach your target audience.
What real estate marketing trends are you keeping an eye on this year?
Related posts:
Your search results for "Marketing automation"
---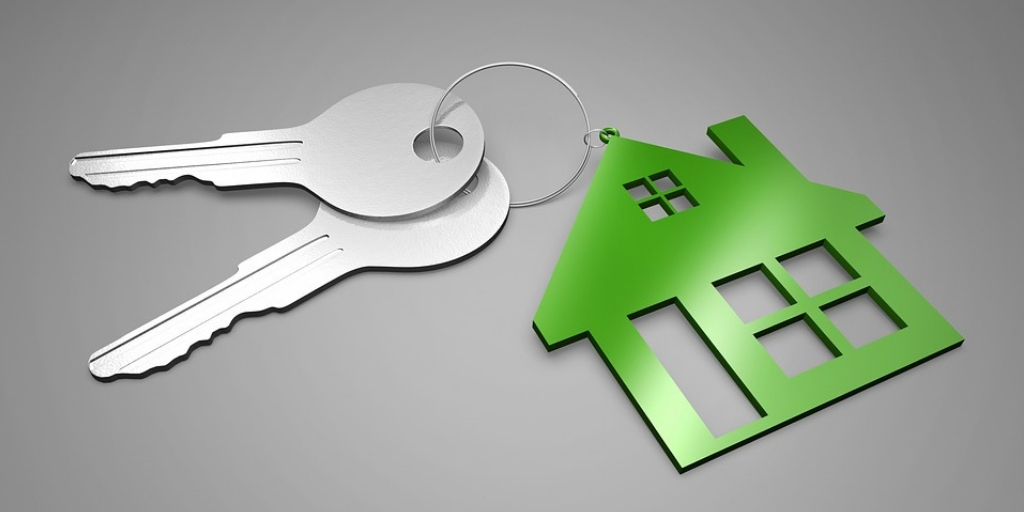 It's the start of a new year, and that means savvy marketers are looking to stay ahead of the curve. These top real estate marketing trends are what we see coming for 2019.
Real estate is a competitive and ever-changing industry. Just when your business settles into a successful routine, new marketing tactics and trends can throw you a curve ball. But being aware of the forces shaping the industry is the best way to hit your marketing efforts out of the park this new year. Here are the four top real estate marketing trends that we see coming in 2019.
1) It's all about the video
If you're a frequent reader of our blog, you'll know that we've been writing about the astronomical rise of video in real estate marketing for a while now. We can't stress it enough: video is here to stay, and it's time your business starts embracing it as a highly effective content marketing tool.
Part of what makes video such an appealing form of content is its inherent shareability, which drives organic traffic. Getting your content and properties out to your base audience is one thing but empowering that audience to be your ambassadors is a huge next step. Creating appealing, engaging video is an ideal way to give your target audience material to share with their networks—with the potential to expand your reach exponentially.
2) People are craving authenticity
One of the dangers of a strong marketing presence is that it can almost become too smart and slick for its own good. It's no surprise that, as Instagram edges us all towards posting only carefully curated, perfectly doctored reality, companies are likewise looking to share nothing but perfection.
But increasingly, social media users are craving authenticity. Of course, this doesn't mean creating and sharing sloppy content, but it does mean allowing your followers to get a real, honest sense of your company and properties through the content you post on social media. Let your social media platforms be places where you engage your followers through compelling content that says something about the culture of your business and your passion for real estate.
3) Keep it personal
In a world of bots, robocalls, and AI, don't underestimate the power of the personal. Much as users are seeking authenticity from marketers on social media, your potential buyers and renters will respond all the better to personalized content and relationship-building.
Whenever you can, add a personal touch to your communication with your audience. This doesn't just mean adding their names to emails—in fact, marketing automation can (perhaps paradoxically) be your secret weapon when it comes to developing personal communication with potential buyers and renters. (Check our guide to marketing automation tools for real estate marketers here.)
4) Get creative
Writing and talking about creativity is a bit of a paradox. As soon as trends start to catch on and become, well—trends, they're no longer shiny new innovations. One thing we can say for certain about the new year, and the future of real estate marketing going forward, is that creativity is going to be key.
While we can't tell you exactly how to be creative, we can give you tips for developing an environment in which creativity can thrive. Being aware of trends, benchmarking your marketing efforts against those of your competitors, reading industry blogs, and listening to your client-base are just a few key ways to foster a culture of marketing creativity.
Related posts: