Archive for the "Real Estate Marketing" Category
---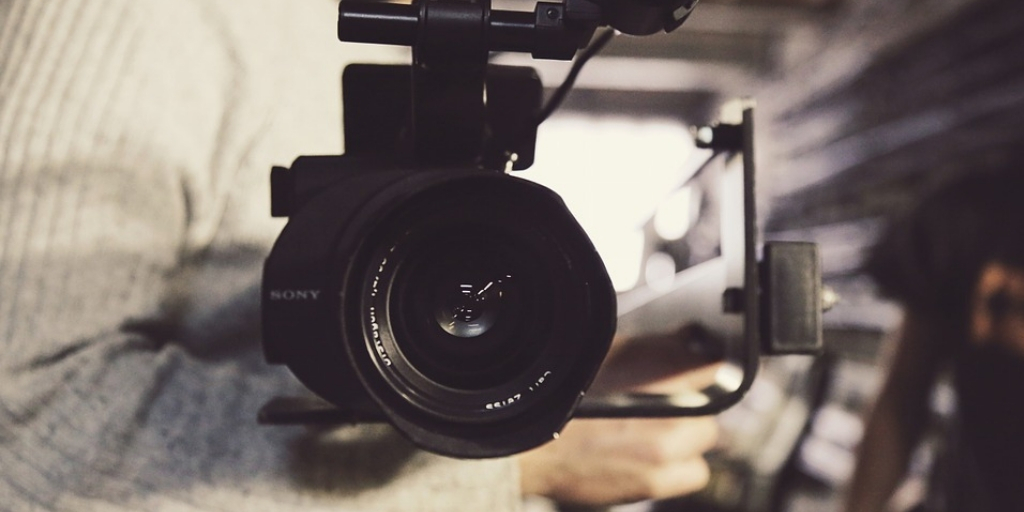 Video marketing is no longer the wave of the future—it's now. And it's one of the best and most cost-effective ways to grow your social media audience and generate leads.
If you're a real estate marketer, you're probably aware that one of the biggest industry trends in 2018 is the growing prevalence of video. Recent research from Social Media Examiner indicates that not only do nearly two-thirds (63%) of marketers use video content in their social media marketing, but 77% plan to increase video content within the next year.  
These days, most real estate searches start online—in fact, according to RESAAS, 67% of the real estate buyer's journey is now done online. Since video is the most popular and most widely shared form of online content right now, it's key to creating a positive first impression, and converting leads.  
Here are three ways that you can use video to give your real estate marketing efforts a boost. 
Show you know the area using real estate marketing with video
Whether your properties are rural, urban, or suburban, displaying deep knowledge of your location and community is crucial to cultivating credibility. You can use real estate marketing with video to demonstrate your local credentials. Jason Hsiao, Chief Video Officer and Co-Founder of Animoto, suggests that "there's no need to hire a team of videographers or invest in expensive equipment—a simple neighborhood overview or market update can demonstrate your expertise." 
For example, Brothers Commercial Brokerage of New Jersey used Animoto to create a Facebook video detailing the history of a local building, tapping into a sense of nostalgia and pride of place. It received 14,000 views, as well as 129 shares, and helped engage a new segment of potential buyers and renters. 
Up your social media game
Professionalism on Facebook and Instagram is all about presentation and finding the right balance of appealing to the personal, while maintaining a streamlined image for your brand. Effective use of video can go a long way to improving your social media presence. Creating videos, like the one Brothers Commercial Brokerage used, is cost-effective and prime fodder for sharing online. 
Instagram Stories lets you post videos in small, 15-second increments, and can be an ideal platform for quick video tours of units or properties. Because of  Facebook's recent newsfeed changes, your best bet is to upload videos directly to Facebook's platform, rather than sharing YouTube or other links.  
Establish your credibility and build your brand
We live in a highly visual world, particularly when it comes to social media. Real estate marketing with video is an immediate and effective way to reach your audience and show them what makes your brand and properties special. "On social media, where competition is loud, video helps your brand cut through the noise and stay ahead of the curve," says Hsiao.  
Video is an ideal way to connect with your market, establish your credentials, improve your social media engagement, drive traffic to your website, and generate leads. And best of all, videos don't require a large financial investment, just some planning and creativity. Fuel your real estate marketing with video, starting today. 
Related posts: 
Archive for the "Real Estate Marketing" Category
---
Content marketing is the newest way to brand real estate. This video from FRE's Director of Strategy teaches you the best ways to begin a content marketing strategy for real estate that will help reach prospective buyers and tenants to ultimately close deals.
Increasingly, marketers are realizing the benefits of content marketing for real estate over traditional types of marketing. From cost savings to increased lead generation, content marketing can do wonders for your real estate business.  
Real estate professionals are starting to catch on. According to Placester's 2018 Real Estate Marketing Strategy Survey Report, 42.1% of real estate professionals surveyed plan to experiment with developing new types of content. And a whopping 94.1% plan to focus on creating new and unique content for their websites. 
What is content marketing?
Content marketing is a new way to brand real estate through digital content and social media. A form of inbound marketing, content marketing focuses on audiences finding you, allowing you to establish your brand as an industry leader, and let interested audiences come to you and your properties. This way, you draw in leads through interesting and engaging content. 
Blog posts, social media, infographics, white papers, and videos are all types of content that you can use to market your brand. Blog posts that talk up the neighborhood in which your property is located, infographics that explain the purchasing process, or a white paper on how to search for an apartment are just a few examples of effective real estate content marketing. 
How does content marketing for real estate help you boost sales?
Particularly when it comes to luxury real estate, content marketing can help you in all kinds of ways. Most notably, it can: 
help you connect with qualified buyers;

 

broaden your brand awareness; 

 

drive traffic to your property website;

 

communicate real-time updates to potential buyers;

 

generate leads;

 

nurture leads; and

 

sell your properties.

 
Where do I start?
If you're looking to get started with digital and content marketing, FRE's Director of Strategy Jennifer Yim recommends starting with social media and a blog.  
"These tools can help you reach prospective buyers and tenants, nurture leads, and close deals," says Yim. 
Content marketing is a new approach to an old strategy—one that's putting real estate marketers in charge of the way potential buyers interact with their properties.
Video: how content marketing can help you sell real estate
Related posts:
Archive for the "Real Estate Marketing" Category
---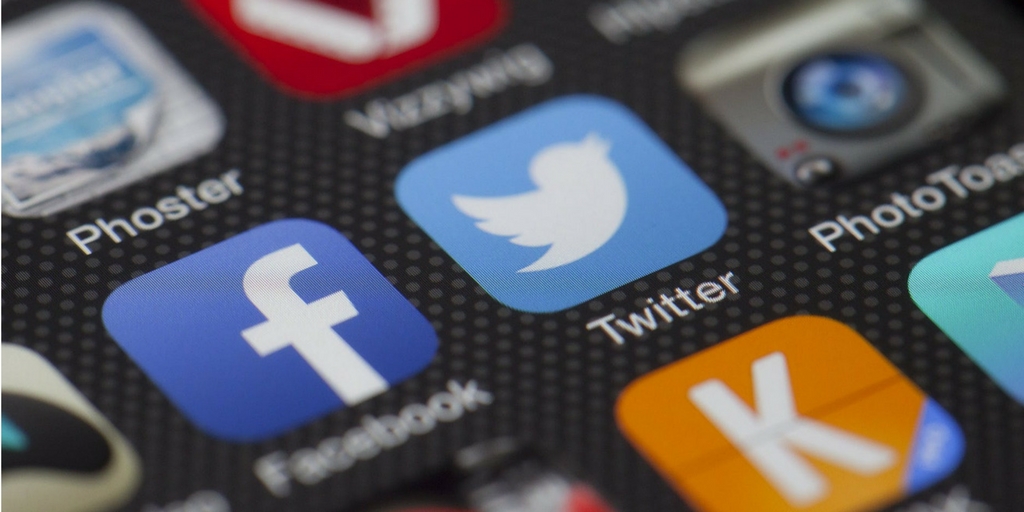 Social media and real estate are a natural match. These five strategies will help you make the most of this powerful set of marketing tools.
Social media for real estate marketers is a powerhouse. These are free platforms that marketers can use to share their businesses with the public, generating plenty of returning customers in the process. These five social media hacks are a great place to get started growing your real estate marketing business.  
1. Find your brand identity using social media for real estate
One of the top frustrations among new social media marketers happens when they try to create a strong following based solely on name recognition. In order for your target audience to be reached and engaged, your brand's identity needs to be fully fleshed out and presented in your online profiles. Presenting a strong brand identity gives potential buyers the tools to find you, and to decide that you're the right match for them.  
2. Diversify across platforms
While Facebook still reigns supreme in the social media universe, if you aren't connecting with users on other platforms, you're missing out on huge opportunities. While each platform requires its own content and posting strategy, you're essentially presenting your brand identity from the various angles allowed by different platforms. Not only that, using multiple social media platforms helps improve your search engine rankings.  
3. Get social—connect with relevant groups
We've written before about the value of guest blog posting when it comes to real estate marketing. The same holds true for your social media for real estate strategy. Finding relevant influencers for your brand, and affiliating with them on social media is a great way to reach a broader segment of your target audience. Reach out to influencers to ask them to share your content—it's a win for both of you. 
4. Keep up with the latest
Staying up with what your audience and community on social media is talking about helps ensure that your content is relevant and engaging. Follow hashtags that are relevant for your real estate business, for example, and when you see content that resonates, share it on your own profiles, along with some analysis. 
5. Use SEO tools
SEO tools (like Google Trends, Similar Web, and more) aren't just for websites—they're an excellent way to boost your reach when you leverage social media for real estate. These tools can help increase your follower counts, as well as your post visibility. In turn, your search rankings will get a boost. 
Building your real estate brand can seem like a daunting task, but social media for real estate provides real estate marketers an easy-to-use set of tools. Be strategic about your content and strategies, and watch your business grow and develop. 
Related posts:
Archive for the "Real Estate Marketing" Category
---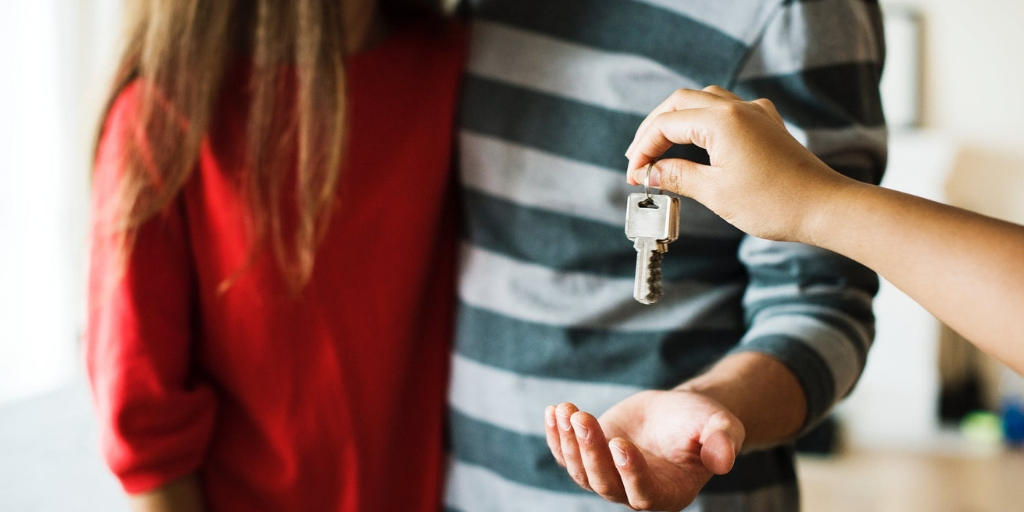 Home buyers are getting younger. Is your marketing strategy ready to meet the needs of millennial real estate buyers?
Consider this: more than a third of all home buyers came of age in the digital age. That's right—millennials, those aged 36 and younger, now make up 34% of home buyers, which is the largest chunk of any generation buying homes right now.
These digital natives have a buying process that's completely foreign to older generations, which means "traditional" marketing tactics won't cut it when it comes to appealing to this demographic. Adjusting your strategy to resonate with millennials makes sense not just because it helps you reach this segment of the market, but also because it keeps you better positioned for the future of real estate marketing.
These three tips will help you adjust your strategy to market to millennial real estate buyers.
1) Be ready to guide them through the process
Millennials get a lot of bad press, as a generation that requires constant coddling and hand-holding. But to be fair, these young home-buyers are new to purchasing real estate—the vast majority (66%) of buyers ages 36 and under are first time home-buyers.
Buying a home is a complicated process, and millennials are looking for agents who will take the time to help guide them through the process. What does this mean for your marketing strategy? Placester's Carolyn Berk suggests that "because guidance is so important to millennials, your marketing should emphasize your dedication to assisting customers every step of the way."
This means offering resources and strategies rather than simply promoting available properties. For example, an eBook that guides first-time home buyers through the process is a great way to demonstrate your knowledge and commitment to supporting your clients through the buyer's journey.
2) Help millennial real estate buyers save money
More than previous generations, millennials are saddled with student loan debt and often rely on sources other than just savings to finance their down payments. Simply put, they are looking to save at every opportunity.
Once again, content is your best bet for demonstrating to millennial real estate buyers that you are there to help them save money. Blog posts, testimonials, and case studies should detail your expertise in getting your clients the best possible deal. "Small things, like helping with contract negotiations or mortgage lender references, can go a long way with millennial buyers," says Berk.
3) Go digital
This one probably seems obvious, but you'd be surprised at how many real estate professionals neglect their digital marketing presence. From social media to your website, marketing online is no longer optional, it's expected. Millennial real estate buyers are heavily using the internet during their search and buying process, and your marketing strategy needs to be ready to meet them online.
First off, your SEO (search engine optimization) is key—your content needs to be readily available to potential buyers entering relevant search queries. "Aligning the content in your website to keywords that millennials use to search for homes in your region will help you pop up in search listings," suggests Berk.
Your social media presence is also important. Millennials are checking Facebook, Twitter, Instagram, and Snapchat frequently throughout the day, and they should be finding your content. Take advantage of these visual media to promote your properties with photo and video content.
Marketing to millennial real estate buyers makes sense for your overall marketing strategy and helps keep your brand relevant and ready to adapt to the future.
Related posts:
Archive for the "Real Estate Marketing" Category
---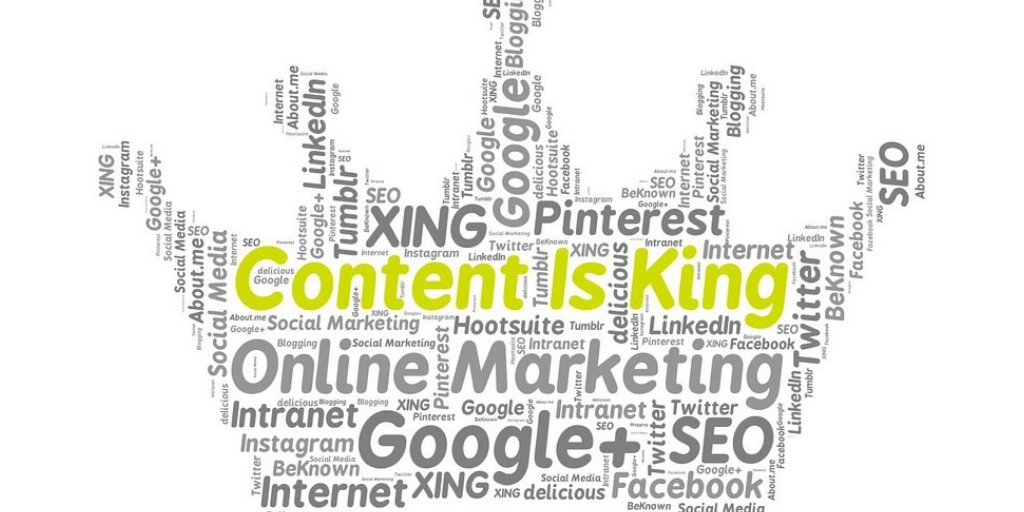 It's a given that if you're a real estate marketer, content marketing should be a big part of your strategy. These are the content marketing statistics you should know about.
Real estate marketers should definitely be adding inbound marketing (content marketing) to your arsenal if you want to reach occupancy at your property. This doesn't just mean the occasional blog or social media post. We're talking a full range of content: video, high-value resources, etc.
We've pulled some of what we think are the most interesting content marketing statistics out there right now. Take a look at our infographic at the bottom of this post. We hope it will help spark some ideas for you own successful real estate marketing strategy.
Content marketing statistics — the big takeaways
This shouldn't come as a surprise: the biggest thing you should be taking away from these statistics is that a well-documented, consistent content marketing strategy absolutely needs to be part of your overall business model.
Consider this: 90% of home buyers look online to find their next home, and 70% of them will be getting a sense for who you are through your online content. And by content, we don't mean ads. we mean the inbound marketing materials like blog posts, videos, case studies, ebooks, and other content that you produce.
The content you create, curate, and share is the single best brand ambassador you have. Too many real estate marketers take a passive approach to their online reputations, rather than taking control of this goldmine of a resource. Content marketing is about using your expertise and what's special about your brand to become a resource for your audience, and to generate leads by developing meaningful and lasting relationships with your prospects.
We've pulled together this infographic of content marketing statistics to give you a full picture of the value of content marketing when it comes to real estate.
Infographic: content marketing statistics for real estate marketers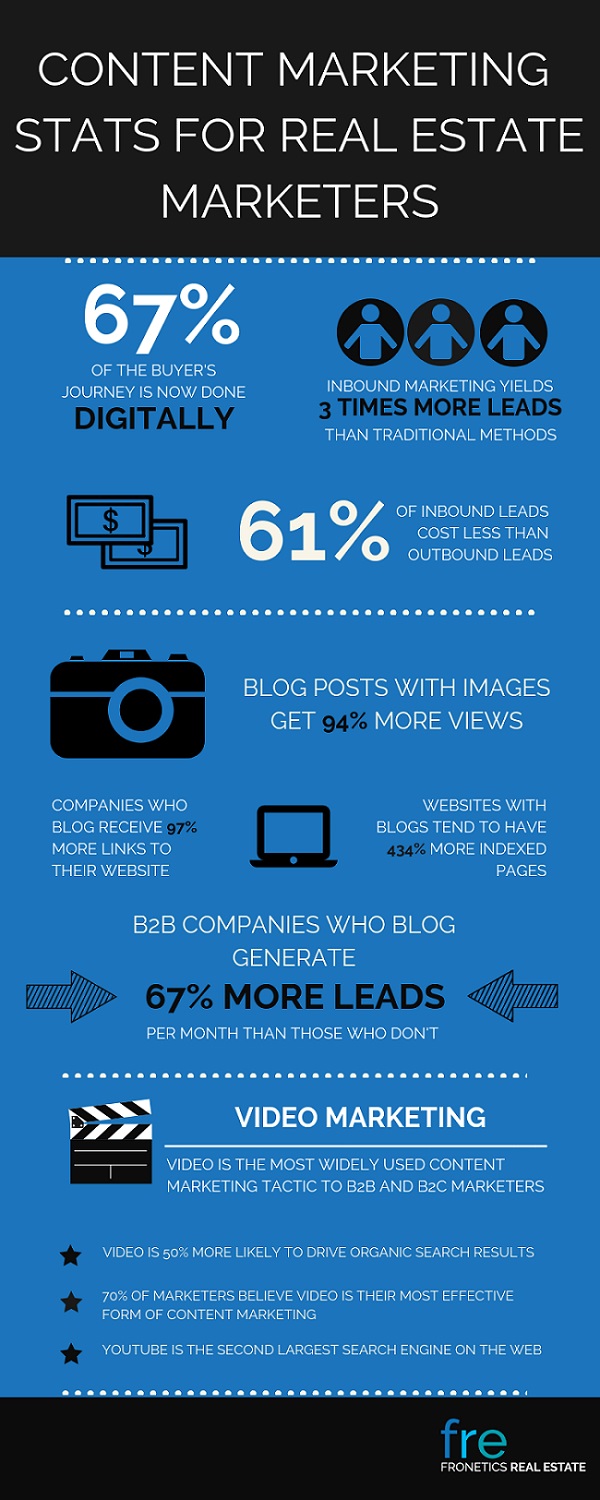 Data for the infographic came from REASS.
Related posts:
Archive for the "Real Estate Marketing" Category
---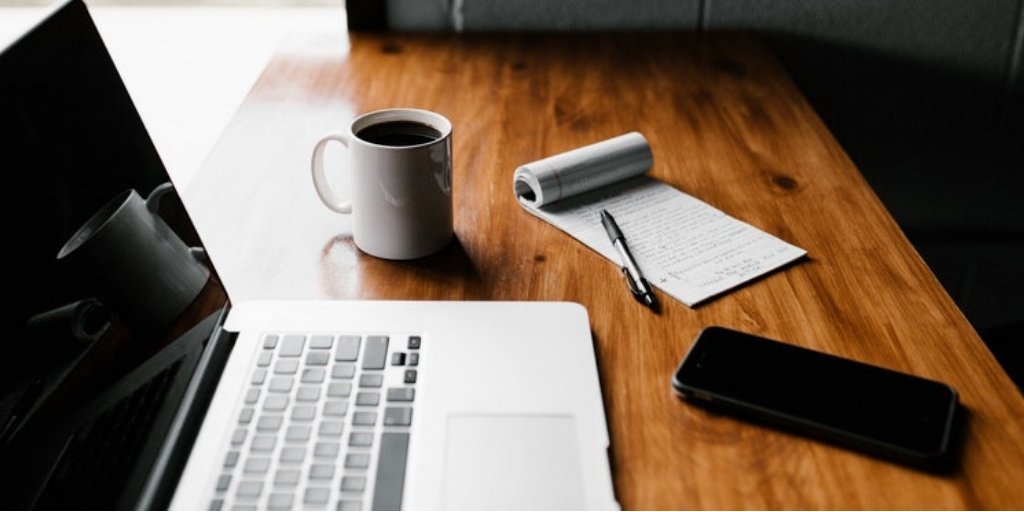 If you're a real estate marketer, you should be blogging. These four free tools can help you get your real estate blog started.
A real estate blog is one of the most effective ways to generate leads, improve brand recognition, and market your properties. At Fronetics Real Estate, we love blogging for tons of reasons. For one, you get plenty of bang for your buck: once you publish an effective post, it can continue generating leads even years into the future. 
Are you ready to up your blogging game? Here are 4 of FRE's favorite free online tools for real estate blogging that you can start using today. 
Generate a topic for your real estate blog
Sometimes the ideas just flow, but often, coming up with fresh, engaging topics is like pulling teeth. The good news is, Hubspot's Blog Ideas Generator is here to help.  
Think Mad Libs: give HubSpot three nouns, and this powerful tool will give you topic ideas. It's a great way to focus on topics where you want to cultivate your authority and to generate real estate blog post ideas for a topic cluster, in line with existing pillar content. 
Is your headline engaging?
Judging a book by its cover may be a bad idea, but when it comes to blogging, the headline of your post is hugely important. So, regardless of how compelling your content is, if you don't have an effective headline, it's likely not reaching its audience potential.  
ShareThrough has a tool that can help. The SharedCount Headline Analyzer lets you enter your idea for a title, and helps you refine and improve your headline. Run it until you get a good score (at least 75), using their tips as you go to edit and optimize the title of your real estate blog post. 
Bump up your image game
We live in a world where, increasingly, the visual is key. A picture is worth a thousand words—but only if it's a good one! Too often, bloggers forget this crucial aspect of online story-telling and settle for tired stock photos or the first result that comes up on Google Images. 
One of the best online graphic editing and creation tools out there is Canva. We love this tool, which lets you save your brand colors and fonts, and create beautiful, original graphics for blog images, Facebook ads, postcards, eBooks, and more.  
Boost your SEO 
Generating organic traffic with your content is one of the main benefits of blogging. Your content helps inform search engines about your site, improving your rank in relevant search queries. But writing SEO-friendly content isn't always a walk in the park. 
Luckily, there are tools like Yoast SEO to help. This plugin helps you optimize your content, as it analyzes your writing, and gives you suggestions for optimizing it for Google's algorithm. 
We've said it before and we'll probably say it again—when it comes to real estate marketing, a real estate blog is one of your most powerful assets. Give these tools a try—and let us know in the comments how they work for you. 
Related posts: